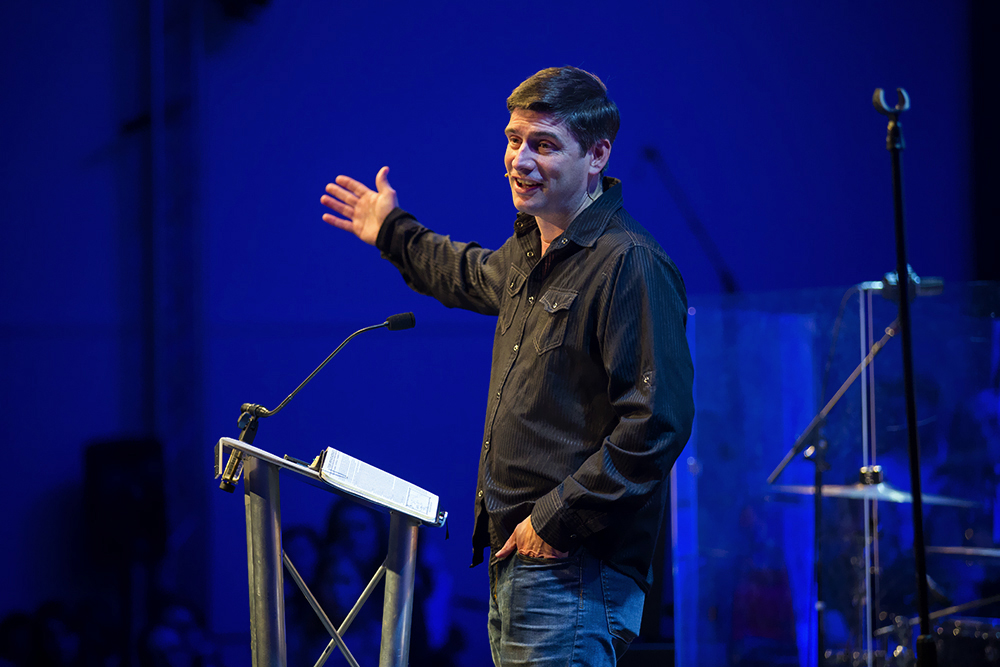 "The thought of standing, listening to someone telling me how I should live my life, it did not appeal to me."
Dawn Smillie rushed around a cozy, three-story tearoom in the tiny coastal town of Peterhead, Scotland, Friday afternoon, taking orders and bringing patrons plates of sandwiches—up the stairs and down the stairs, busy, but all smiles. It was the first day of her new life.
But let's back up a year.
That's about the time Dawn's coworker, Sharon Wall, heard through church that Will Graham was coming to town. The church was looking for people to counsel those who respond to the Gospel at the North East Scotland Celebration of Hope, and after putting her shyness aside, Sharon decided to do it.
She took the Christian Life and Witness Course for training, and through that, created a list of non-Christian friends to invite to the Celebration.
One of the people on her list was Dawn.
A Friend
The two have been friends for eight years now, and recently, Dawn has been going through some of the same things Sharon went through. Sharon has told her friend how God can help her through it, but before this week, Dawn had typically shrugged it off.
"As much as I believe in religion, I've never been a religious person," Dawn said. So when Sharon invited her to this week's Celebration, Dawn wasn't looking forward to it.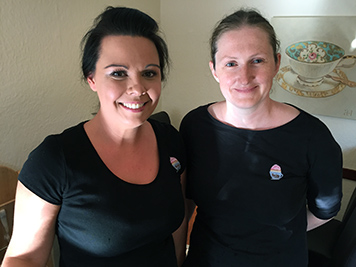 "I wasn't really wanting to go. I was only going because I was invited," she said, figuring she'd bear through it, then go home. "I didn't think I'd feel anything. I thought I'd come out laughing."
But that's not what happened.
On Thursday night, Dawn took a seat in the auditorium where Will Graham was going to preach. He talked about bad relationships, broken marriages and pent-up anger—things Dawn could relate to—and how there's a space inside only God can fill.
Then, he said something she knew was for her.
Just that morning, she'd logged onto Facebook where a post from four years ago popped up. "I'm sick and tired of being sick and tired," she'd written.
Four years later, as she sat in the auditorium, Will asked, "Are you sick and tired of being sick and tired?"
OK, I literally just read that this morning, Dawn thought.
"I just felt like it was me he was talking about, in front of all these people," she said the next day. "At the start, I was a bit humiliated because it felt like somebody had torn me open on the stage. And then I started to realize that it wasn't me; there's other people here thinking the same thing."
Will invited people to come forward if they wanted to dedicate their lives to Jesus, but Dawn admits she was stubborn.
"When he said to come forward the first time, I was like, no."
He asked again.
"My heart just started beating and my face went hot," Dawn said. She felt like she should walk forward, but didn't want to embarrass herself. Will invited people a third time, and finally, Dawn asked the friend beside her to go up with her.
That friend was Christina Spence, who, along with her mother Karen, owns the Kup Cake Tearoom where Dawn works. Sharon, who had invited Dawn to the event, was down the street at a satellite venue serving as a counselor.
"I knew Dawn was in the [auditorium], and I was praying away," Sharon recalled Friday. "I came out afterward and found out that [Dawn] came forward."
Now, Dawn has not only Sharon to come alongside her in her new faith but her employers, Karen and Christina, too.
"Yesterday I was like, (sigh), I got this thing to go to," Dawn said Friday. "And today, I'm changed. I'm like, well this is a new life isn't it?"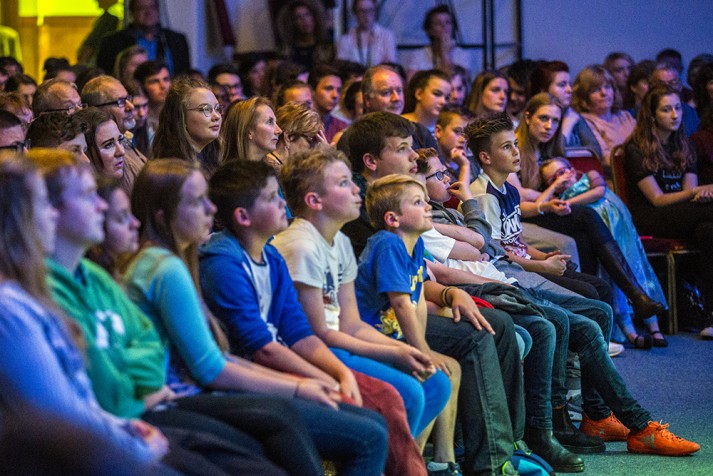 A Daughter
Taking a short break during lunch rush on Friday, Sharon talked about how exciting it is to see God working in her friend's life. She had another prayer, too: that lots of children would decide to live unashamedly for Jesus as the Celebration continued that evening with youth night.
Hours later, Will Graham was back onstage, sharing with the younger generation about true freedom.
Freedom in the biblical sense doesn't mean a lack of restraint or not having bosses telling you what to do, he said; it's living out your purpose.
Just as a train is meant to stay on the tracks and a car isn't meant for fishing, Will said, we're all created for a certain purpose. And when we stray from it, disaster happens.
"True freedom is to live for God in the way you were created to be," he said. "God made you and therefore God is the one who gives you purpose. …
"You were created to love God and God to love you," he went on, adding that God knows all of our hurts, disappointments and struggles.
At the same time, God is just. And like paying a speeding ticket for going against the law, "when we break God's law, we deserve punishment," Will said.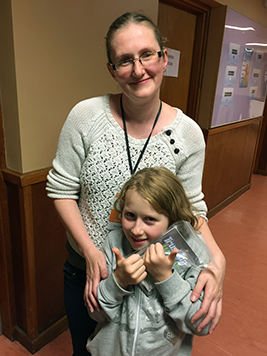 Thankfully, he continued, ­­God sent Jesus to restore the relationship between us and Him that's destroyed by sin: "God was taking all the bad junk that we've done in life and He sent His Son to pay the price."
There was a lull at first as youth hesitated to make their way up front after Will's message—until a small girl with wavy red hair, black jeggings and a gray hoodie finally inched her way forward.
It was Sharon's youngest daughter, Sophie.
"This morning, I didn't mind to go," the bubbly 9-year-old said afterward about the event. After a bad day at school, she didn't feel like it anymore but went anyway.
"Then I ended up coming forward!" she said outside the auditorium, holding a small booklet of the Gospel of Luke.
"I told her, 'If you want to go up, you should go,'" Sharon said. "It needs to be her decision."
As part of the Celebration's follow-up team, Sharon has spent time this week praying over cards that new or recommitted Christians fill out during the event. Living in a small town, she said, "It's been amazing seeing names you recognize." Now she has two more she can thank God for: her friend Dawn and her daughter Sophie.
The proud mother took her daughter's hands in hers Friday night, then picked her up for a bear hug.
Sophie was just as thrilled with the decision she made moments earlier.
"I want to pray more … and to make everyone believe in God."
The North East Scotland Celebration continues through Sunday. Watch live and share.