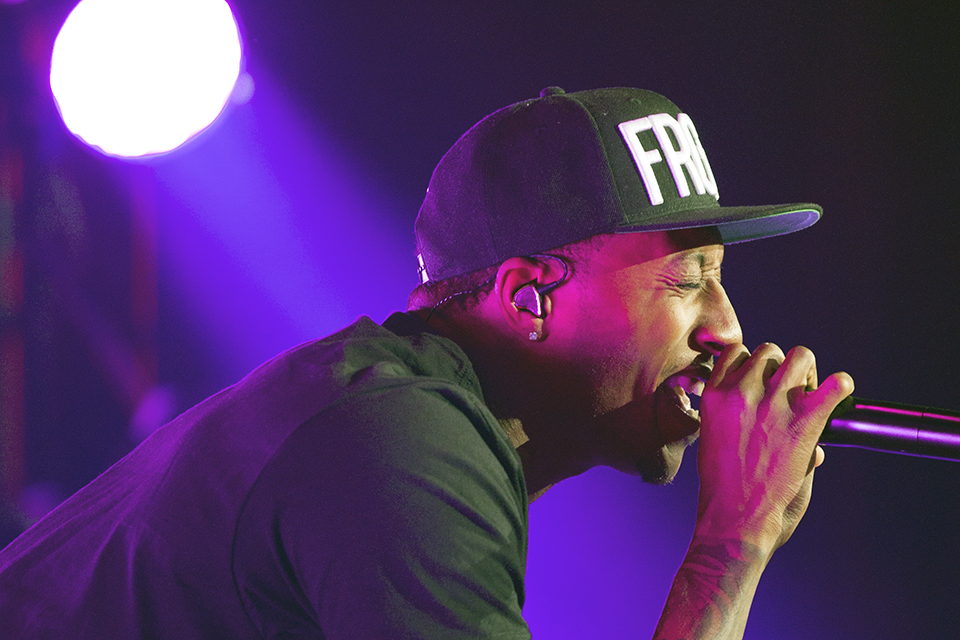 Two labels Lecrae doesn't want for his music are cookie cutter and boxed in.
And with Thursday's performance on Good Morning America and two previous appearances on The Tonight Show Starring Jimmy Fallon, it's becoming clearer that his songs are anything but that.
Lecrae has been in hip-hop for years, rapping lyrics that point to Christ, but with a flare relevant enough to make the radio playlist. Yet it wasn't until more recently that his music gained greater attention from non-Christian audiences.
One of Lecrae's three 2015 Grammy Award nominations is Best Rap Performance for his single, "All I Need Is You." He'll compete with rappers like Drake and Eminem—a list some may have never expected him to land on with such a positive message in his music.
But to Lecrae, the Gospel isn't restrictive and his music shouldn't be either. When speaking about his craft, Lecrae has been known to stray away from categorizing himself as a "Christian rapper."
"To me, 'Christian' is a much better noun than an adjective," he once said, explaining that using the word in a descriptive way can devalue what Christians do.
Still, the message of the Gospel remains at the forefront of Lecrae's music, whether it's believers who are listening or people who have never set foot in a church.
Lecrae is very open about his past—how God saved him from a destructive lifestyle of drugs, violence and fast living. He's shared his story of redemption with the Billy Graham Evangelistic Association (BGEA) several times.
"It took some struggle. Some sharpening … God didn't quit on me," Lecrae told BGEA last year. "Now, I get to go across the globe professing my love for the God who adopted me and gave me purpose."
Recently, he challenged his Facebook audience to continually strive to live unselfishly.
"Anybody who's worked in a garbage dump can tell you if you work there long enough, you forget about the smell," Lecrae said in the video. "And you can stand in your own foolishness so long, you forget it's foolishness."
"Get outside yourself. Get a new perspective," he continued. "See the world is a lot bigger than you."