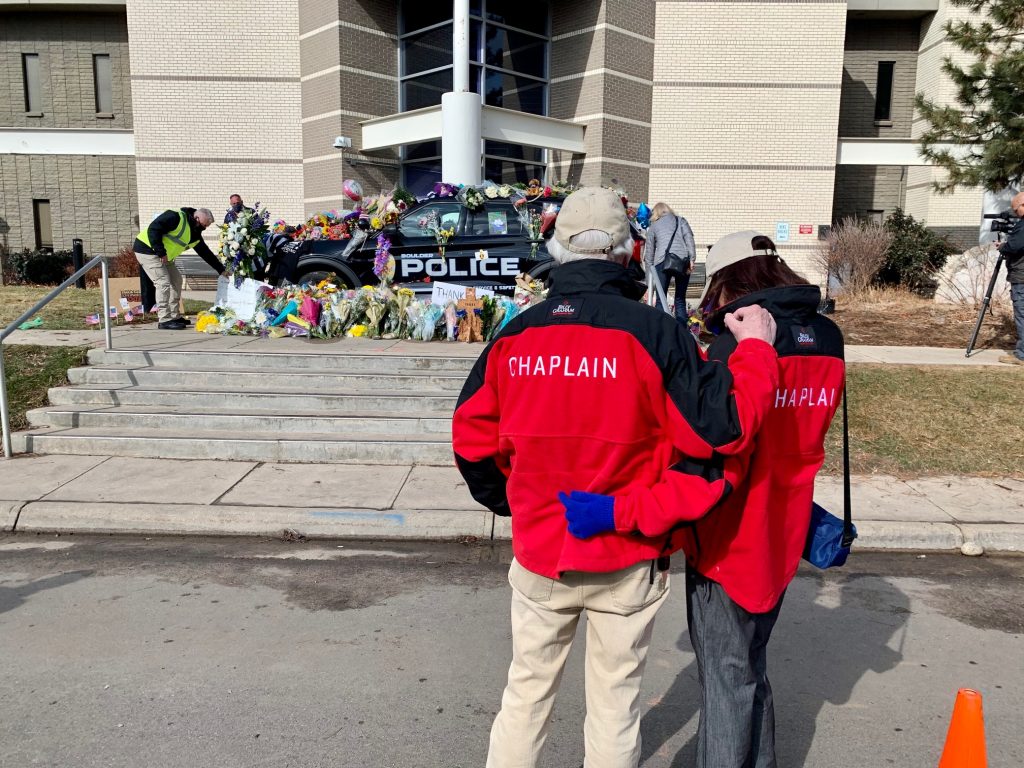 The Billy Graham Rapid Response Team (BG-RRT) is deploying to Boulder, Colorado, following a supermarket shooting that killed 10 people, including a law enforcement officer, Monday afternoon.
"This is a tragedy and a nightmare for Boulder County," said Boulder County District Attorney Michael Dougherty. "These were people going about their day, doing their food shopping, and their lives were cut abruptly and tragically short by the shooter who is now in custody."
A gunman fired shots around 2:30 p.m. local time (4:30 p.m. ET) Monday, taking unsuspecting shoppers by complete surprise. One shopper commented that he was nearly killed just buying a soda.
Officer Eric Talley was the first policeman to respond to the scene—and the father of seven heroically lost his life in the line of duty. After a standoff with police, the 21-year-old shooter was injured and taken into custody.
This attack occurred less than a week after eight people died in the March 16 shooting at multiple Atlanta-area massage businesses.
Chaplain coordinator Jack Rassmusson, who lives less than an hour from Boulder, is leading a team of crisis-trained chaplains this week. They're offering a listening ear and prayer with the shaken community and local police department.
While the Rapid Response Team has deployed to several natural disasters and events of civil unrest during the pandemic, this marks the first time they've ministered after a mass shooting since the start of COVID-19. They've been expanding their ministry to law enforcement this year, offering appreciation events that address the unique challenges officers face and offer spiritual encouragement.
>> Register to watch a free livestream of the BG-RRT's Law Enforcement Appreciation Retreat on March 28-30. 
In past years, the state of Colorado has faced some of the United States' largest mass shootings—Columbine in 1999 and the Aurora movie theater in 2012. Formed in the aftermath of the 9/11 terrorist attack, the Rapid Response Team responded with 37 chaplains to the Aurora shooting nearly 10 years ago, where 12 people were killed and more than 50 injured.
Please keep all those affected by the horrific Boulder shooting in your prayers.
Do you have the hope of Jesus Christ? Know Him today.