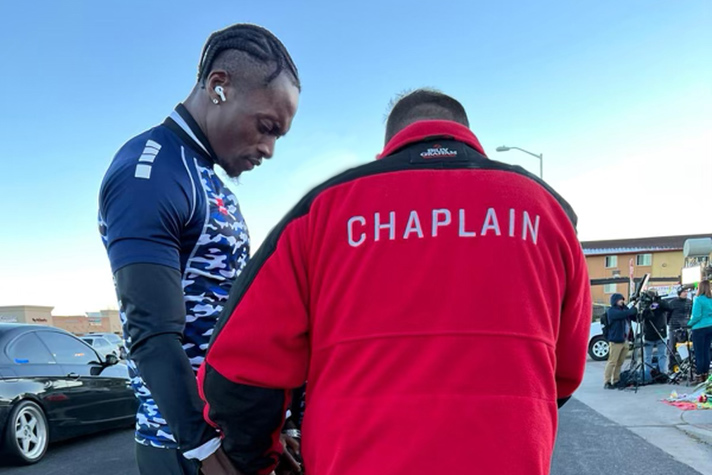 Billy Graham Rapid Response Team (BG-RRT) chaplains are ministering in Colorado Springs, Colorado, after a 22-year-old gunman killed five people and injured over two dozen more at a nightclub late Saturday night. The suspect is in custody.
"Our hearts break for those who have lost loved ones and friends in this shooting," said Josh Holland, international director of the BG-RRT. "We are sending our crisis-trained chaplains to listen, comfort, pray with, and share God's love with those who have been impacted by this horrific tragedy."
For some, the shooting brings back memories of the 2016 incident at Pulse nightclub in Orlando, Florida, that killed 49 people. In the days that followed, 40 BG-RRT chaplains prayed with close to 2,000 people in the midst of deep pain and grief.
Several chaplains are in Colorado Springs to offer emotional and spiritual care to this community. Please pray for all those impacted by the shooting.