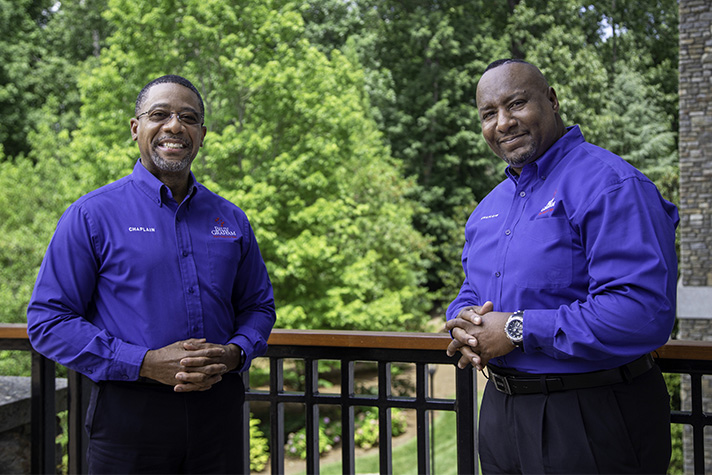 When Billy Graham chaplains Kevin Williams and Ken Dunlap walked through the streets of Minneapolis, Minnesota, during protests in 2020, they sensed people's inquiring looks: What are you doing here?
Around them were thousands responding to George Floyd's death—the largest crowd the Billy Graham Rapid Response Team (RRT) has witnessed during a deployment.
No stranger to crises, Williams—who previously served as a correction officer and in special ops for a police task force—and Dunlap—a U.S. Marine and former pastor—have witnessed much civil unrest. The following reveals how God has been working in their hearts, along with suggestions for responding to racial injustice.
Q: Why does the Rapid Response Team minister during civil unrest?
A: (Dunlap) When we see the crowds, we see the anger, the protests, it's easy for the bias in our clocks to say these people need to go home and stop all this madness. God's goal is always the redemption of man, even in a bad moment.
Q: What reaches people in the streets?
A: (Dunlap) It's the ability to listen. Let them voice their rage, their frustration, their anger at the injustice they recognize. Wait for the Holy Spirit to bring an opportunity where you can engage the conversation on another level spiritually.
Q: How has the killing of George Floyd affected you personally?
A: (Williams) With having background of being from a city environment where hostilities were high with the police, been a victim of police brutality, been unjustly incarcerated, then becoming a law enforcement officer, then God moving on my heart to get trained [to know] more about Him. How do you deal with all that converging on you at different touch points? Simple. You stay at the cross.
(Dunlap) When we've experienced injustice and racism in our careers and our journeys as men of color, we can identify with everything that's going on. But it's the change that the Gospel has brought in our hearts that we can see things from a different perspective—where we can love the sinner and hate the sin. We can find it in our hearts to pray for an officer that did an unjust act and still love to support justice for George Floyd. And that only comes from knowing Christ and having Christ in our heart.
Q: As a Black man, how has your faith journey changed?
A: (Dunlap) My faith has been strengthened. It's easy to go into a nice church … but these are hostile environments. Some people want to give you these ultimatums—you're on our side or their side. You have to make it a resolute decision that you are here to promote Christ above the culture, and not to let the culture manipulate you in a place that draws you away from Christ. I'm a Christian before I'm a Black man. And so I want to lift up Christ above the culture.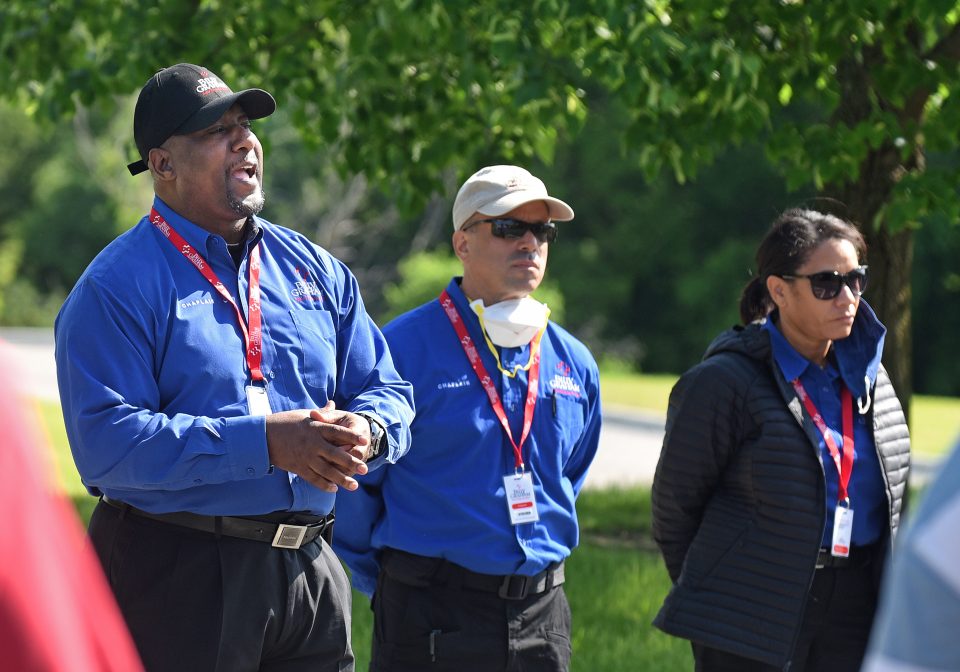 Q: What do you tell people who are angry or hurt from racism in our country?
A: (Dunlap) I'd just encourage people to know it's a natural emotion to be angry, sad, hurt, enraged. If these people are Christian-minded, you've got to bring your emotions in check to let the best part of your spiritual nature take the forefront. You've got to go from that hostility to a place of humbling yourself with God, saying 'Lord, what can I do to impact this situation or this moment in a positive way?' That is doing positive actions that lead to policy changes. … Get involved so you have a voice, so it's not just a critical response to everything going on.
Q: Attention on racial injustice in today's world has been a long time coming. Can you speak into that?
A: (Williams) God's crystal clear—He will hear the cries of the people. We can suppress, deny, reject and not deal with things in a way that rightly needs to be done … so He'll allow an enemy of darkness to bring forth the issue.
If we as believers don't want to step up and do what God's commanded us to do, then darkness will continue to move in on us. Either we're going to be obedient and obey the commands given, or God will just bring it to our front doors. We're seeing that now more than ever.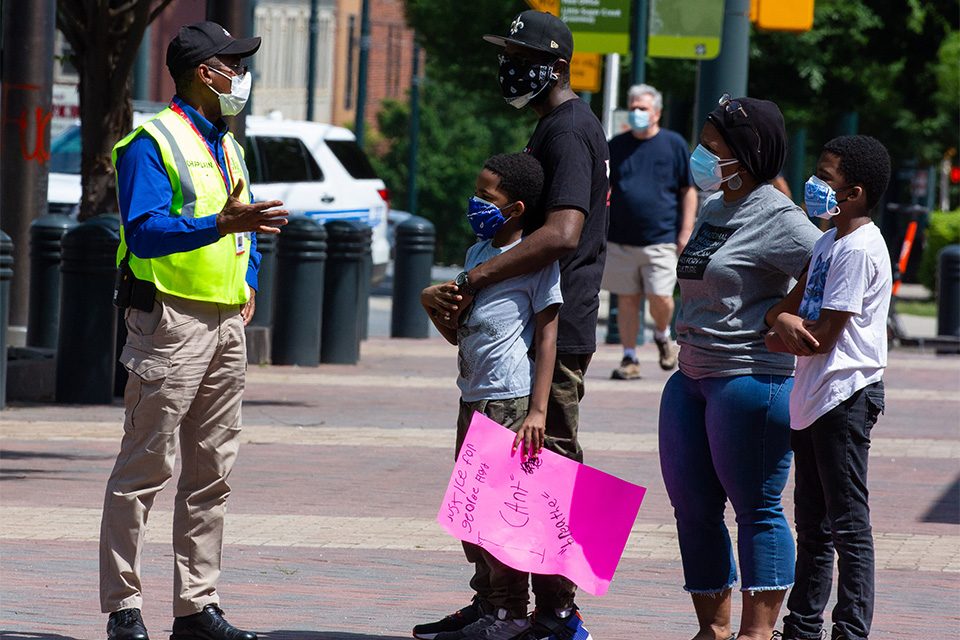 Q: There's been a lot of talk about the need for unity and forgiveness, along with being educated on racism. Where should one start with this?
A: (Dunlap) Start with the Gospel and the teachings of Christ. It's not just the letter of the law, it's the spirit of the law. In other words, it's incumbent upon pastors—white congregations, Black congregations, diverse congregations—that we all teach our people we are kingdom-minded people. We want to display the culture and character of Christ in our actions and society.
(Williams) 'Until we come to recognize Him as the Prince of Peace and receive His love in our hearts, the racial tensions will increase, racial demands will become more militant, and a great deal of blood will be shed.' That's Billy Graham [on] taking down the ropes of segregation. Without a heart change, there's no peace. No justice. No cleansing of your sins through Jesus Christ. The soul is always troubled apart from Christ.
Q: How would you encourage others to have a Biblical perspective amid racial tensions? What does this look like for the Church going forward?
A: (Dunlap) There's a thing they teach in certain financial classes. They say face it, trace it, erase it and replace it. That's the same thing you have to teach Christian people to do. You have to face that there is a problem with racial issues in the body of Christ, in society, in the systems of government. Trace how it impacts people so we can have a better understanding of it. And then we have to ask God how we can erase it and replace it—and then walk that out in daily life.
(Williams) If we would just look at every person like God sees them, we would have a burning passion to demonstrate and share the Gospel of the Lord Jesus Christ.
Q: How has the Billy Graham Evangelistic Association been involved in helping stop racial injustice?
A: (Williams) In 1918, a baby boy was born named Billy Graham. In 1929, another baby was born—Martin Luther King Jr. These two didn't know the Holy Spirit would bring them together. They'd end up being good friends. And God was going to use them to take the Gospel on the street and in the pulpits of white congregations, and together, God would use them to tear down the ropes of segregation.
It was the Gospel that overcame, it was the Word of God that overcame and it is the same thing that will overcome today if we would hold true and be loyal to what God has said. We don't dismiss the injustices that have been done, but we don't put Christ aside.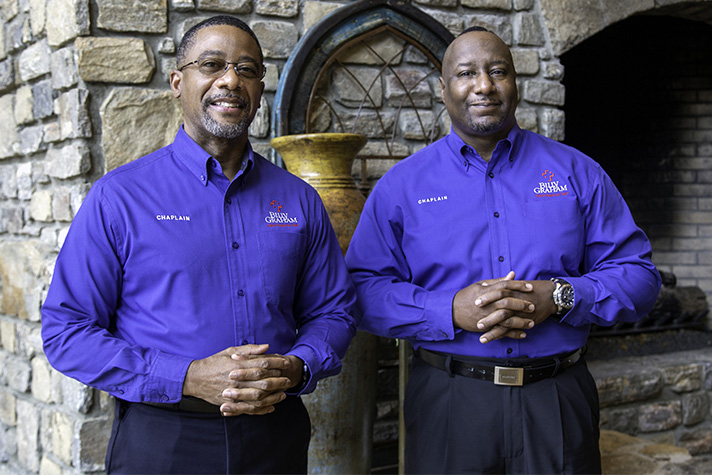 About Kevin Williams
Kevin Williams retired from the New Jersey Department of Corrections, where he served as a law enforcement officer and chaplain. After retirement, he worked in security for the Billy Graham Evangelistic Association (BGEA). Williams eventually became a chaplain with the Billy Graham Rapid Response Team, which led to his present position as emergency response logistics manager. He served as a chaplain during civil unrest in Ferguson, Missouri; Baltimore, Maryland; Dallas, Texas; Baton Rouge, Louisiana; Milwaukee, Wisconsin; Charlotte, North Carolina; and Minneapolis, Minnesota. Williams has been married to his supportive and praying wife, Antoinette, for 30 years and they have two adult sons.
About Ken Dunlap
Ken Dunlap has served as an evangelist and ordained pastor for more than 37 years. In addition, he has remained on active duty with the United States Marine Corp for 22 years. After retiring in 2004, Dunlap started working with the BGEA a year later. He moved into his current role as Rapid Response Team's manager of deployment support/followup in 2017. While Dunlap has responded to natural disasters across the nation, he recently ministered during civil unrest in Minneapolis, Minnesota, and Charlotte, North Carolina—home to Dunlap and his wife, Genola.
Are you troubled by racial tension? Call to pray with a trained volunteer on the 24/7 Billy Graham Evangelistic Association Prayer Line at 888-388-2683.
Do you have peace in your heart amid a troubled world? Know Jesus today.