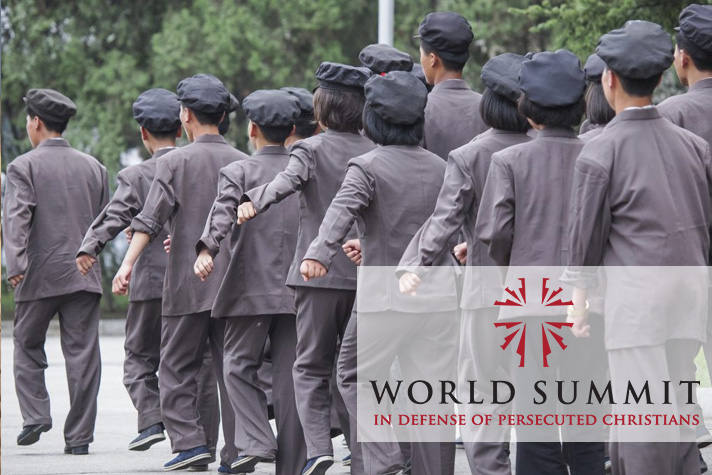 Q.  Which country is considered the most hostile toward Christians?
A. North Korea.
Officially considered the Democratic People's Republic of Korea, this East Asian country considers Christianity a crime. Imprisonment is virtually guaranteed for any believer who is caught—or even suspected of—worshiping Jesus Christ in this communist dictatorship. While in prison, Christians are often beaten and tortured for their decision to have faith. Sometimes, as one North Korean Christian told global watchdog Open Doors, Christians just disappear. They're never seen again in the country, which has ranked No. 1 on the World Watch List for the last 14 years.
Still, there was a time when North Korea showed a willingness to let the Gospel message cross its border. In 1992, Billy Graham accepted an invitation to visit, and he became the first foreign religious leader to preach in Pyongyang since World War II. At age 75, he shared a message of God's love in two churches before talking about faith and the United States with 400-some university students.
Mr. Graham met with President Kim II-sung in 1992 and during a second trip in 1994, when he learned the late North Korean leader went to church as a boy with his mother. Although religion is widely discouraged in this atheistic state, a new church had been built where the old one once stood, and Mr. Graham was invited to speak from that pulpit as well.
Mr. Graham did not come armed with a political agenda, and his goal wasn't to be a diplomat, even though he did relay a private message from President Bill Clinton during his 1994 visit. Rather, Mr. Graham came as a private citizen with one primary goal—to share the love of Jesus Christ, which he did as often as possible. Changed lives weren't evident in the moment, but he was struck by one man's response.
"One man gripped me on the shoulder and said, 'I found God,'" Mr. Graham said, noting that was the only response he saw. But he wasn't discouraged.
"I'm a seed sower. I'm just throwing seed out, and it's up to the Holy Spirit to bring the fruit. And there will be fruit."The visits were also personal for Mr. Graham, as Ruth Bell Graham attended boarding school in Pyongyang in the 1930s. She was born in neighboring China where her parents were missionaries. In 1997, she was invited back to North Korea for a visit, one she considered a highlight of her life. She had the privilege of speaking at a local church while she was there.
"My years here were very important to me spiritually," she told that congregation. "I pray that each one of you will know—as I discovered during my school days here—that God so loved you, that He gave his only begotten Son, that if you would believe in Him, you will not perish, but will have everlasting life."
Please join us in praying that the message of God's love will dramatically touch the hearts and minds of those in North Korea, and that Christians living in this communist state will be encouraged and remain steadfast in their faith.