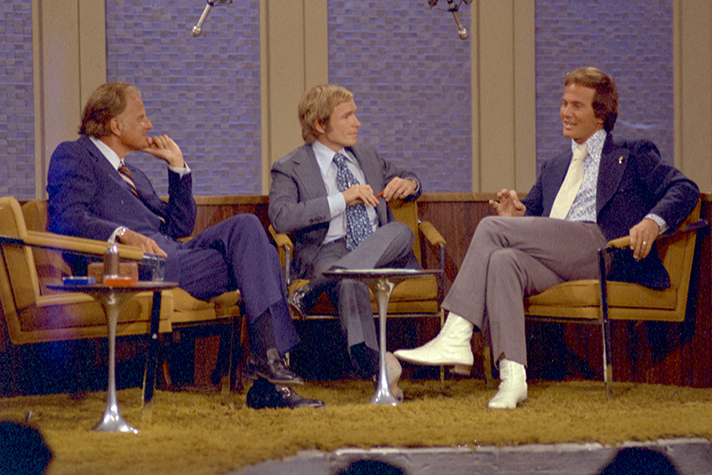 Legendary singer and actor Pat Boone will sign his newest book, "If: The Eternal Choice We All Must Make," at the Billy Graham Library on Feb. 4 from 1:30–3 p.m.
Released last year, his book discusses his 65-year marriage, his family, decades-long career, and how faith has played a major part in his journey.
In describing the book, Boone said that while God has blessed his career and family, they have also experienced hardships, disappointments, and tragedies. The 88-year-old has leaned on His Savior through difficult seasons, as well as good times.
"God has proved Himself real to us and helped us survive—and thrive—through it all!" Boone writes.
Boone said he wrote "If" especially for those who don't have a relationship with Christ. On the cover, a prominent red circle advertises the book as "Not religious. Life or death."
Boone and his wife, Shirley, who passed away in 2019, were friends with Billy and Ruth Graham for many years.
In 2005, the singer wrote a special song for the evangelist called, "Thank You, Billy Graham." The tribute was a collaboration between Boone and many other well-known artists, including Faith Hill, Brad Paisley, and Kenny Rogers.
Boone was prompted to write the song so younger generations would know the impact that Billy Graham has had around the world for God's kingdom.
Boone grew up in Nashville, Tenn., singing at church, school functions, community events, and on local TV and radio stations. He went on to release many pop hits and Gospel songs and was inducted into the Gospel Music Hall of Fame in 2003.
Besides recording more than 2,300 songs, Boone acted in numerous movies and TV shows through the years. He has often used his platform to share his faith and encourage others to start a personal relationship with Christ.
"[God] has showed us simple, basic truths we all desperately need," wrote Boone. "And they can make an eternal, equally miraculous difference in your journey."
Get details on Pat Boone's book signing.