During the COVID-19 pandemic, many pastors in Mexico City became exhausted and burned out. Some of them got to the point of hopelessness. Others even quit. 
The pandemic took its toll on churches around the world, but the health precautions in Mexico City were some of the most stringent worldwide.
In Mexico City, the use of a face mask was mandatory in public places until very recently in October 2022. And while churches were allowed to open their doors in 2020, the sanitary restrictions were so strenuous that many chose to remain closed.
"It was not uncommon to find shoe-sanitizing mats and ushers spraying sanitizer on people, from head to toe, before entering the church. We had to sanitize everything after the service. It was tiring," shared local Pastor Óscar Marcial. 
By the time most churches opened again, they found out that their congregations had changed dramatically. Many churches reopened just to shut down permanently.
"Some churches waited an entire year. Some others waited two years," shared Marcial. "Pastors thought that the people were just eager to get back in church, but they were very surprised to find out that the reality was very different. They didn't have any people."
But God was moving behind the scenes even before the pandemic started.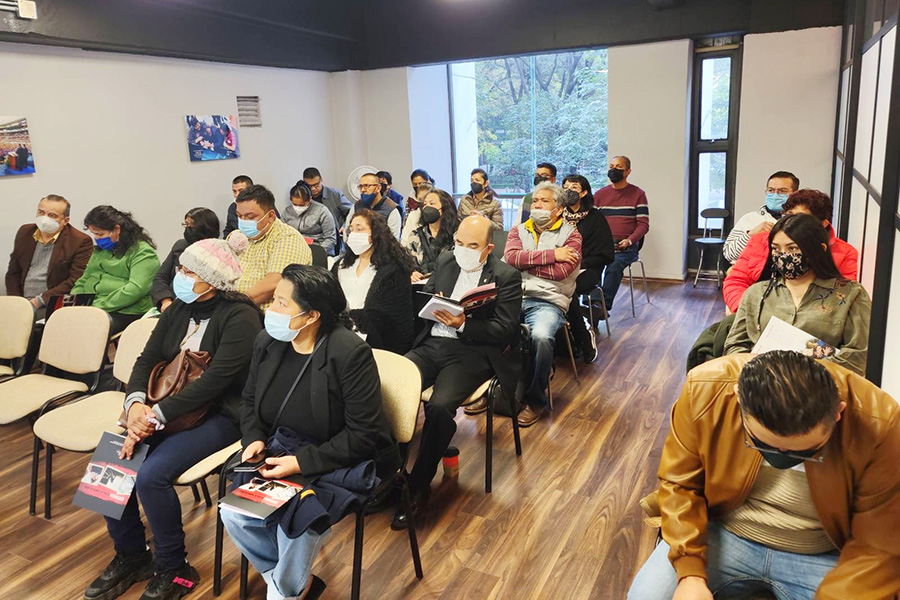 In 2019, the Billy Graham Evangelistic Association (BGEA) created a team of "mobilizers" in Mexico City to encourage a passion for evangelism in local churches and to bring Franklin Graham's Festival Esperanza CDMX (Festival of Hope) to a city in desperate need of hope. (The name CDMX, short for Ciudad de México, gained popularity in the last couple of years.)
By the time the pandemic hit, BGEA had already partnered with several local churches or "mobilizers," seeking to create a network to encourage pastors and their churches, and to offer spiritual growth seminars and evangelism training. And the pandemic didn't stop them.
"Although the pandemic took us all by surprise—and it was a very hard time—it was no coincidence that the Association came at this time, so many years after Billy Graham came," shared Marcial. "It has been shocking to see God's hand in all of this. It is in the most difficult times that we see God with us.
"During the pandemic, [the team] called us just to offer their support. They visited us in our homes, they told us they were praying for us. … To feel that embrace was something unique," said Marcial. "The support of that brotherhood among pastors and church leaders brought us hope. We were encouraged to push through knowing that God was with us."
More Than 30,000 Trained to Share Their Faith
Well in advance of every Festival, BGEA works hand in hand with local churches to offer evangelism training called the Christian Life and Witness Course (CLWC).  
"In the Christian Life and Witness class, we explain the concept of what we call 'Operation Andrew,'" explained Chris Swanson, director of Festival Esperanza CDMX. "We tell people that just as when Andrew met Jesus and immediately went out to tell his brother that he had met the Lord (John 1:41), in the same way we believers should invite our friends and neighbors to meet Jesus."
The response of the churches in Mexico City has been outstanding. To date, more than 34,000 people have taken CLWC.
The expectation for the Festival keeps growing among the local churches. Not only are they inviting their friends and family members to the event, they are seeing it advertised on social media and through different outlets around the city. 
"In the case of Mexico City, we advertise on billboards, in the public transportation, in the subway, radio and television, but at the end of the day, probably none of this is as effective as a believer inviting his neighbor who does not yet know the Lord," Swanson said.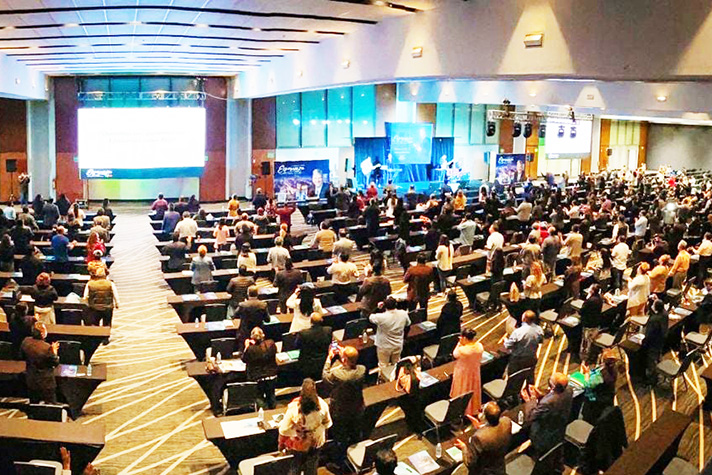 Hope Turns Into Certainty
Marcial is excited because he believes the Festival Esperanza CDMX will continue to transform Mexico City.
"The Lord has done such marvelous things in our city just in preparation for the Festival that I have no doubt in my heart that He will do something new here," he said. "We the pastors now have a unity that we didn't have before."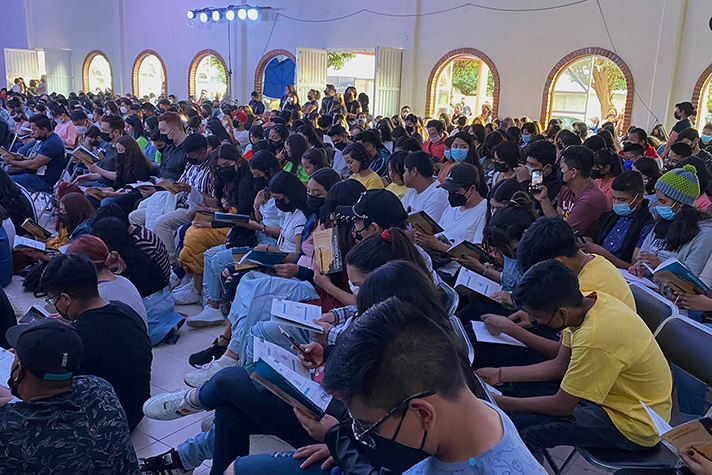 He has even seen promises from the Bible fulfilled in the last years.
"The Scriptures say that where the people are united and in harmony, there will be blessing and eternal life (Psalm 133:1-3)," he said. "And I'm able to testify that this is already happening in Mexico City.
"The pandemic opened our eyes about having a new vision for the church. [It showed us] the need to preach a pure Gospel that comes straight from Scripture," he said. "The pandemic became a blessing by God's will."
>> If you have friends in the area, make sure to invite them to join Franklin Graham at Arena CDMX on Sunday (Feb. 12) at 6 p.m.