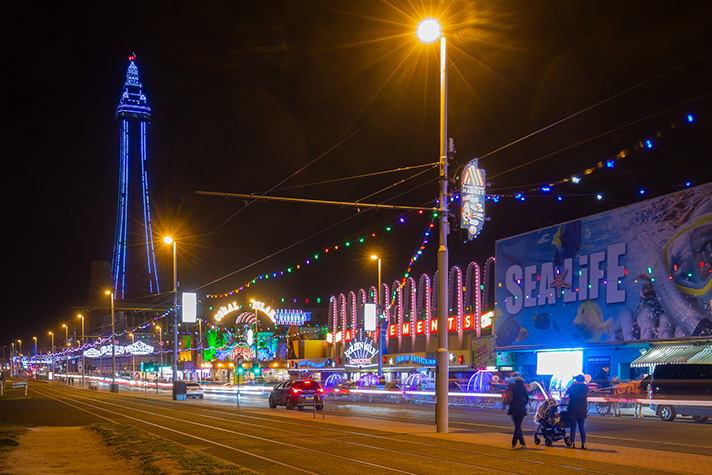 News headlines about the Festival of Hope in Blackpool, England, highlighted the city's opposition to Franklin Graham and the Gospel message.
No matter the hostility, though, local churches remain hopeful that God will move greatly during the evangelistic event.
"My message will be the simple Gospel message: a timeless message of God's hope, love and redemption for all people," Franklin Graham said ahead of the Festival planned for Sept. 21-23. "Regardless of the hostility, I plan to preach the Word of God in Blackpool."
In July, Blackpool Transport removed advertisements about the Festival from its buses after several customers negatively responded on social media. In a statement about the decision, the transportation company emphasized its support of the LGBT community and expressed its desire to avoid any "distress" caused by the advertisements.
Despite the potential for great tension between activists and the church, preparations for the Festival have proceeded without other obstacles. In fact, any opposition has only fueled the local church's passion for sharing the Gospel in the seaside town.
"The opposition has not hindered us at all, aside from blocking some of our advertisements," Rod Barnett, BGEA director of North American Festivals, said. "If anything, it has just given us more and more resolve."
Local churches across Lancashire have prayed for revival in Blackpool for years. With an economy based on tourism, issues such as alcoholism, suicide and drugs have troubled the county's most populous town.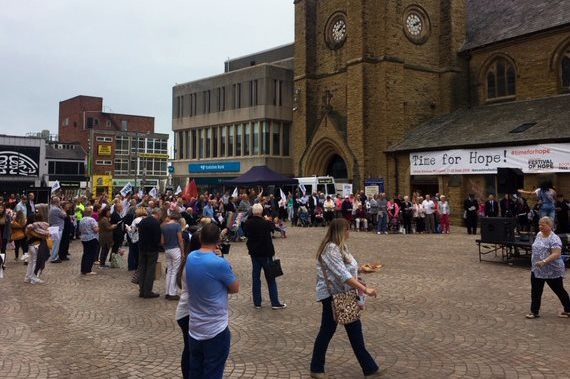 Annette Dickinson and her family have met at a local church every Friday night for two years to pray for Lancashire. Through her involvement in the Festival of Hope preparations, she's been encouraged by the local community and Billy Graham Evangelistic Association.
"As a young Christian, others have told me about the Billy Graham Crusades, which I missed in the U.K. in my teens," the 48-year-old from Wigan, England, explained. "So this time of hope is not going to pass me by."
"From the very launch of the Festival, I have seen unity grow among Christians and churches in an amazing way as we have been more focused in our efforts to reach those who don't know Jesus yet," she added.
The churches in Lancashire extended an invitation to Franklin Graham to proclaim the hope of Jesus Christ in the northwestern region of England. In addition to his Gospel message, the three-day event will feature music from Michael W. Smith, The Afters and Rend Collective.
Over the months of preparation for the Festival, excitement and participation among the local church has increased in size and passion. From prayer walks to times of fasting and attending evangelism courses, more than 200 churches and 1,300 church members have been involved.
"Pastors [and their churches] have been so engaged, supportive, energetic and passionate to reach their area for Christ," Barnett said. "They're not big churches, and they're not elaborate churches," but he has been impressed by their desire to reach others for Christ.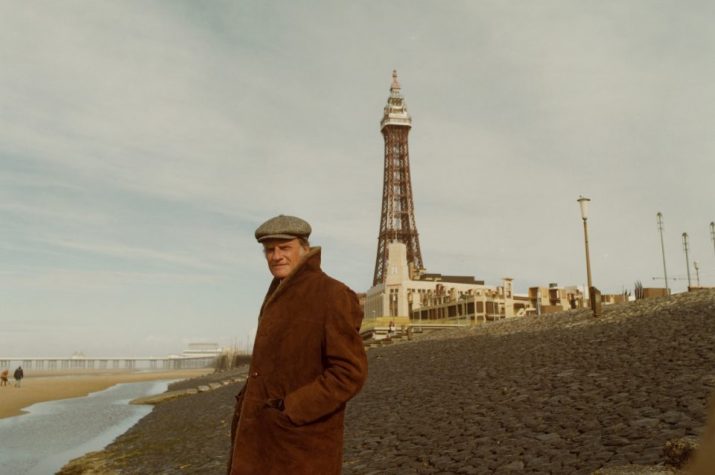 Many BGEA evangelistic events have taken place in the United Kingdom throughout Billy Graham's lifetime of ministry and beyond. Billy Graham visited the town of Blackpool in 1982.
"Dr. Graham's legacy in the United Kingdom is pretty phenomenal," Barnett said. "Every church meeting I go to, people come up to me and say they were saved at one of his Crusades.
"What Franklin is doing now is taking another step in that legacy."
During the three-day Lancashire Festival of Hope, Franklin Graham will preach the same Good News his father did more than 30 years ago. From a historic stage where every British prime minister has spoken since World War II, he will proclaim the hope of Jesus Christ.
The Festival continues Saturday at 6:30 p.m. U.K. Time (1:30 p.m. U.S. Eastern) and Sunday at 4 p.m. U.K. Time (11 a.m. U.S. Eastern) at the Winter Gardens in Blackpool.
How you can pray for the Lancashire Festival of Hope
Pray that there would be no more opposition to the Gospel message and the Festival's success.
Pray for Franklin Graham to preach with boldness.
Pray that negative media attention would not prevent people from coming to the Festival.
Pray there would be a great outpouring of the Holy Spirit and for many lives to be changed for eternity.