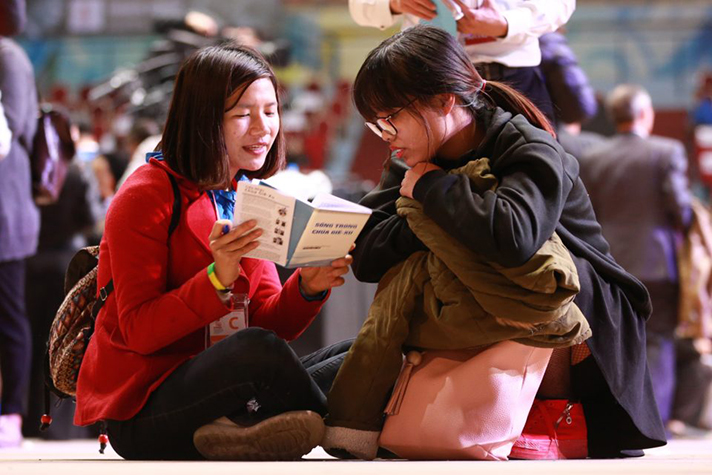 When Franklin Graham shared the Gospel six years ago in Hanoi, Vietnam, it was a historic event—the first-ever evangelistic outreach of its size in the nation.
The evangelist is returning to the Southeast Asian country this weekend to share God's love in Ho Chi Minh City to the south.
Churches throughout the region are praying for God to move again—this time at the Spring Love Festival with Franklin Graham, March 4–5.
The enthusiasm is evident. More than 900 pastors and church leaders from 60 denominations attended a pre-Festival event. According to local leaders, this was the first time so many denominational leaders had been under one roof.
"Those are the kind of doors God's opening right now for the churches to come together," said Derek Forbes, director of Asia Festivals for the Billy Graham Evangelistic Association (BGEA). "It's a very unique time to be here."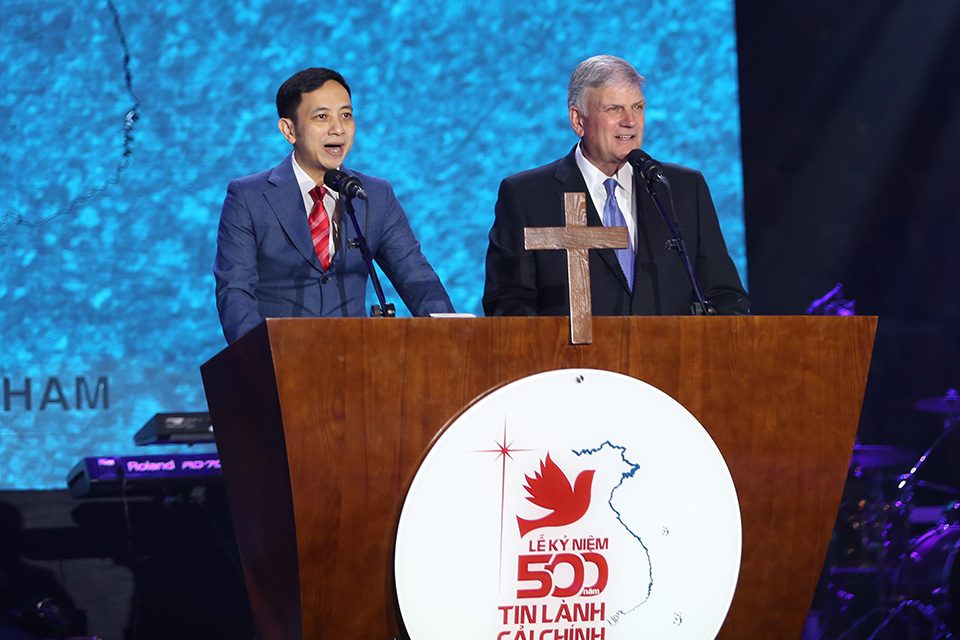 Ho Chi Minh City, formerly called Saigon, has the largest population in Vietnam, with nine million residents and growing.
The majority of Vietnamese people believe in the worship of spirits and deities, while others practice Buddhism or are atheist.
One example of Christians sharing the light of Christ was during the pandemic. At a time when many feared for their lives, pastors carried food and offered comfort to isolated church members.
"That was the love of Christ pouring out," explained Forbes. "Pastors love their people, they love this land, and they give themselves for it in so many different ways."
With the Spring Love Festival postponed for three years, Christians are eager to see what God will do in their city.
A City With a Million Distractions
Life in Ho Chi Minh City has its own rhythm.
On game days, football club (soccer) fans get together to cheer on their city's team, one of the best in Southeast Asia.
Family and friends often get together to enjoy coffee or a meal. Meanwhile, millions of motorbikes maneuver narrow streets, flooded with vendors.
In a city easily distracted by motorbikes and cellphones, Forbes said, the church must stay relevant in people's everyday lives. "Otherwise, it just becomes another thing [for sale] on the side of the road," he said, referencing how the city's young people often place their hope in material things.
Churches are ready for the challenge. More than 300 congregations are participating in the Festival, and over 2,000 people from the city and surrounding areas completed BGEA's Christian Life and Witness Course (CLWC) to learn how to share their faith with others.
Nearly 900 of those who took the course signed up to be counselors at the main outreach event, where they'll pray with people who surrender their lives to Jesus Christ and help connect them to a local church.
Believers in the area were encouraged to write down at least 10 names of family, friends, or co-workers who don't yet know the Lord, and many have been praying for these individuals for months and even years.
Some have already invited friends and family to outreaches at their churches and plan to bring them to the Festival as well. Congregations have arranged for buses to take people to the event so they can hear the Gospel.
Afterwards, Forbes is hopeful that churches will continue reaching others for Christ throughout the year, including during church outreaches at Easter, Christmas, and Tet—a celebration of the Vietnamese New Year.
"My hope is for them to look long term, have a longer strategy and plan for reaching their city and their nation," said Forbes. The goal, he said, is "for churches to grow and ultimately make disciples."