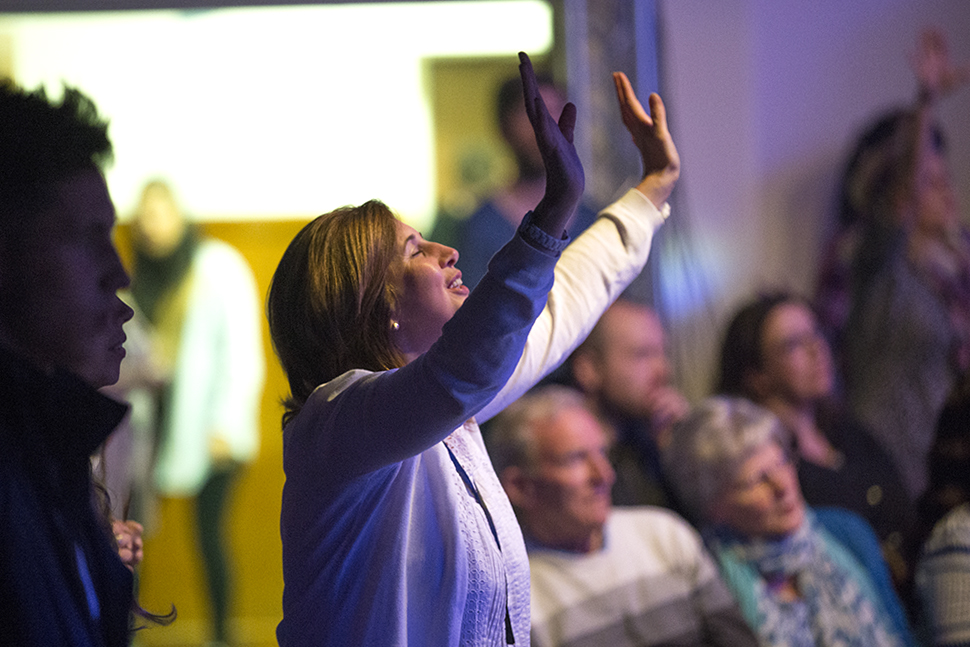 Sometimes it's funny how things work out. The way circumstances seem to magically fall into place.
Some may call it coincidence, but Michael Duthie calls them "God-incidents."
Like when he and his wife Lorraine decided to volunteer for the North East Scotland Celebration of Hope in Peterhead.
At first, they didn't want to. Frankly, they didn't feel very qualified.
Lorraine grew up in the Church of Scotland but says she didn't truly begin a relationship with Christ until about four years ago.
"We just thought this was for people who were more experienced," she said about the idea of participating in the Celebration. "We never thought it was for us."
Lorraine only recently began learning the Bible. So when God started giving her exact Scriptures from books she didn't even know existed—she knew something very real was happening.
Not long after hearing about Will Graham coming to town to preach the Gospel, two phone calls within moments of each other made it clear.
Michael called a friend from church who happened to be volunteering for the Celebration. As they talked, Lorraine got a call of her own from another friend wanting to chat about the event.
"We felt that was God saying, 'You need to go in and help.'" Lorraine said. "Now, we can't believe what God is doing by actually making us a part of this."
Since then, the married couple of 19 years has embodied a spirit of expectancy for what God will do through the Celebration.
Lorraine has served as an usher; Michael on the parking crew.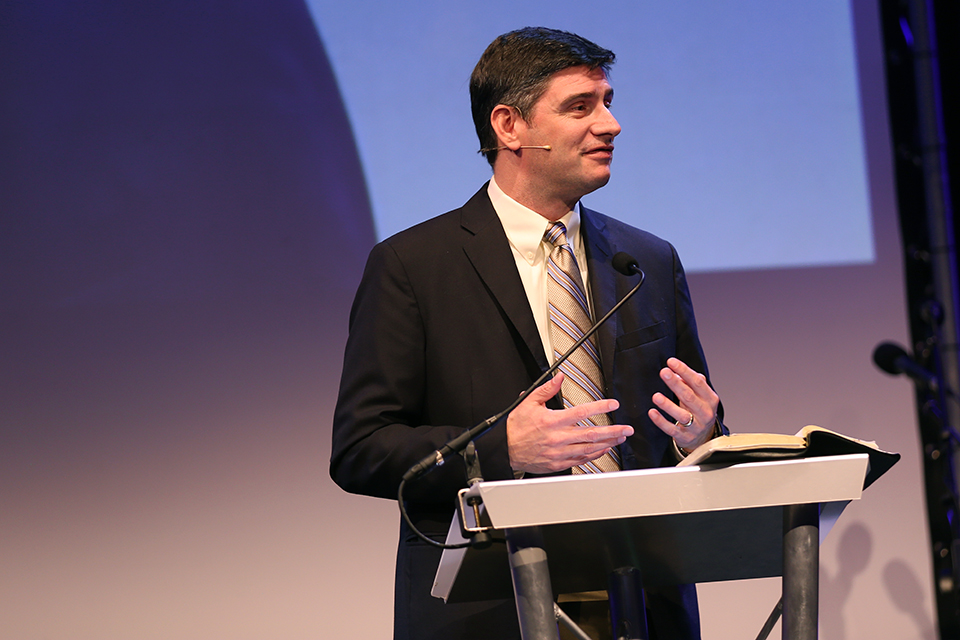 So far, the small fishing town of Peterhead has drawn a few thousand people to the Celebration, which ironically takes place at the school Michael went to—Peterhead Academy. Many more have watched online.
Saturday, as Will Graham preached about the story of Hannah, it became even clearer how God had orchestrated Michael and Lorraine's journey to that point.
"God sees every aspect of your life. He knows your hurts. He knows the miseries," Will Graham told the crowd, explaining the pain and disappointment Hannah experienced because she couldn't bear children like she wanted.
But Hannah cried out to God. She gave her problems over to Him, Will said.
"I'm here to tell you God can change your life."
In 2008, that's exactly what He did for Michael.
'God Help Me'
At age 40 and in what he thought to be good health, Michael suffered a massive heart attack.
The doctor told him he had irreparable damage to a heart functioning at 25 percent. The only cure: a heart transplant.
"He said, 'I can't guarantee you five years to live,'" Michael recalled while sharing his testimony recently at Apex Church, where he and Lorraine attend.
It was tough news to bear. Like Hannah, the life Michael thought he'd have had been stripped away from him. His health was failing. Friends would comment that he looked pale, frail, gray and blue.
He was ordered to wear a portable defibrillator just to keep his heart ticking. Then one day, the device failed.
Michael collapsed at a crosswalk. Looking his wife in the eyes and giving his final goodbyes, "The last thing I said was, 'God help me.'"
It was a simple three-word prayer but one heard loud and clear.
"Maybe there are some of you today you feel like God has given you a raw deal in life," Will Graham said Saturday in Scotland. "Deep down inside you're not living the life you thought you would. And you're thinking there's got to be more in life.
"Surrender everything in your life [to God]."
That's what Michael did that day in the middle of town. And it's what dozens have decided to do this week during the North East Scotland Celebration of Hope.
Stirring the Fire
Today, Michael's heart operates at only 19 percent, but somehow he's still alive. Even Scotland's top doctors can't explain it.
"It took a heart attack for me to find God," he said, calling the traumatic event "the best thing to ever happen to me."
"That's when God let me see that He was in control of everything," Michael explained.
There are countless other God-incidents that have transformed Michael and Lorraine's lives.
"So many things have happened since then … it's just hard to speak of it all. It's absolutely incredible," Michael said.
The Celebration has only fueled a fire God's already been building for them and others they've volunteered with.
"When God puts something in your heart, you've just got to move," Michael said.
Sunday, the Duthies might fill a row or three with people they've invited to the Celebration.
Lorraine owns a sandwich shop in Peterhead. So for the past few weeks, patrons have gotten a little something extra with their lunch: a Celebration of Hope flier. Michael has also done his part, inviting coworkers and even a local drug dealer he's been ministering to.
"He's a tough nut to crack," Michael said. "But, he has an appointment with God tomorrow."
Now, as Peterhead cries out to God, both Michael and Lorraine are confident He will answer, just as they've seen God do time and time again in their own lives.
Their prayer for after the Celebration of Hope is done: revival like no other.
"So many people that I've been speaking to [at the event] are not from here. So they're going to take what they hear to their cities," Michael said.
"We just pray that these people who have come to salvation will be stirred up like we are," Lorraine added. "There is going to be a massive revival. It's already happening—in Peterhead of all places!
"I believe that this is going to be the start of it, and it's going to work its way down to the rest of the country."
Pray for the fifth and final night of the North East Scotland Celebration of Hope in Peterhead.