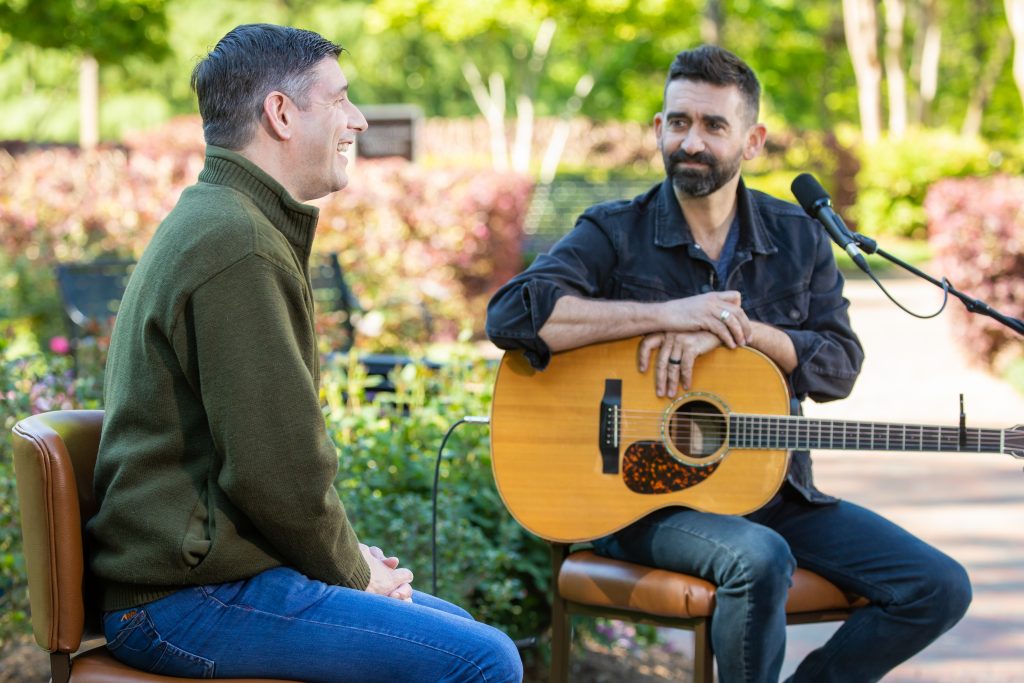 The hope-filled message of Easter is much needed at a time many are still trying to make sense of the past year and get back to a feeling of normalcy.
Even if your church isn't meeting in person on Easter Sunday, there's opportunity to celebrate—and invite others who don't know Christ or are looking for guidance in their lives.
On Good Friday, Will Graham will share a message about the cross and the promise for all who trust and believe in Jesus. >>Plan to watch live today at 4 p.m. EDT.
"So many of our family, friends and neighbors enjoy Easter, but have never experienced the true meaning of it," Will Graham has said. "They may know of Jesus and what He accomplished on the cross, but they can't or won't make a decision about Him as their Savior."
Graham's Good Friday message will stream live from the Billy Graham Library via WillGrahamLive.com. Christian music artist Aaron Shust will also lead worship during the 30-minute special.
What Makes Good Friday Good?
Jesus' resurrection marked a turning point for all of creation and is worth celebrating. But why do we celebrate His death by recognizing Good Friday?
No matter what you or a loved one might be facing today, Christ died on the cross for all. His death represents the deepest love and sacrifice we could ever know, and His resurrection proves His power to overcome any circumstance.
That's Good News! Yet, this significance in Good Friday and the goodness of God is still widely overlooked or unknown.
Whether you're filled with joy, facing despair, know the Lord or are still figuring things out—Easter is a fitting time to reflect on the love and sacrifice of Christ and what that means for your life.
Set a reminder now to watch Will Graham's Good Friday message, and invite a friend to do the same.
The message will also be available on our American Sign Language Facebook page shortly after the livestream.