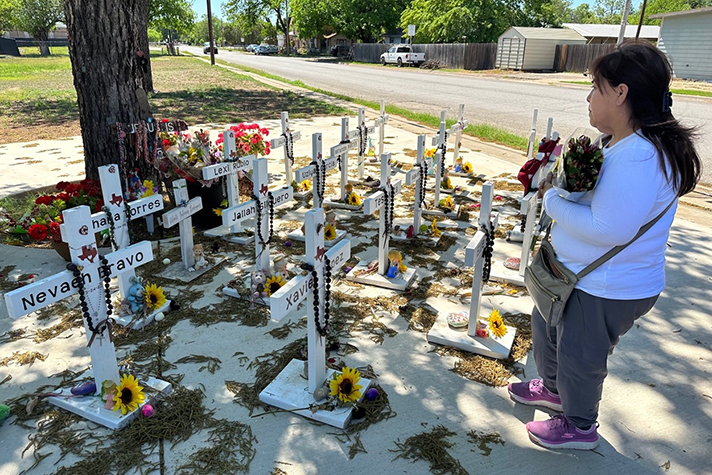 Before Margie Montalvo stepped foot in First Baptist Church of Uvalde on Saturday morning, she prayed for God to give her strength.
The Texas church brought back memories from the funeral of her great-niece, who was one of 19 students killed at Robb Elementary School on May 24, 2022—the deadliest school shooting in the state's history. Two teachers also lost their lives that day.
But Montalvo knew she was sitting in the church's mahogany pews for a reason. She was attending the Sharing Hope in Crisis (SHIC) seminar, a one-day training hosted by the Billy Graham Rapid Response Team (BG-RRT) that she hoped would help her family navigate this tragedy.
"I didn't know what to say or what to do, and I wish I would've been more prepared to say the right things to [my family]," Montalvo said, wiping away tears from underneath her glasses.
"The pain and the process that you're going through as a community is palpable," said Scott Holmquist, one of the course's main speakers and the BG-RRT's deputy director of chaplain development and support. "The reason you're here is God has a purpose and a plan for you in bringing the hope of Jesus Christ to others."
Montalvo holds tightly to that hope and wants to be a light to her grieving family.
"[My relationship with God] is the one thing that's keeping me going," Montalvo shared.
"During all of this, He's been the only One I can rely on. [Just like] the one verse [John 11:35], 'Jesus wept,' He understands what I feel. He understands what we're going through. God understands because He sent His Son [to die] for us. He understands that loss."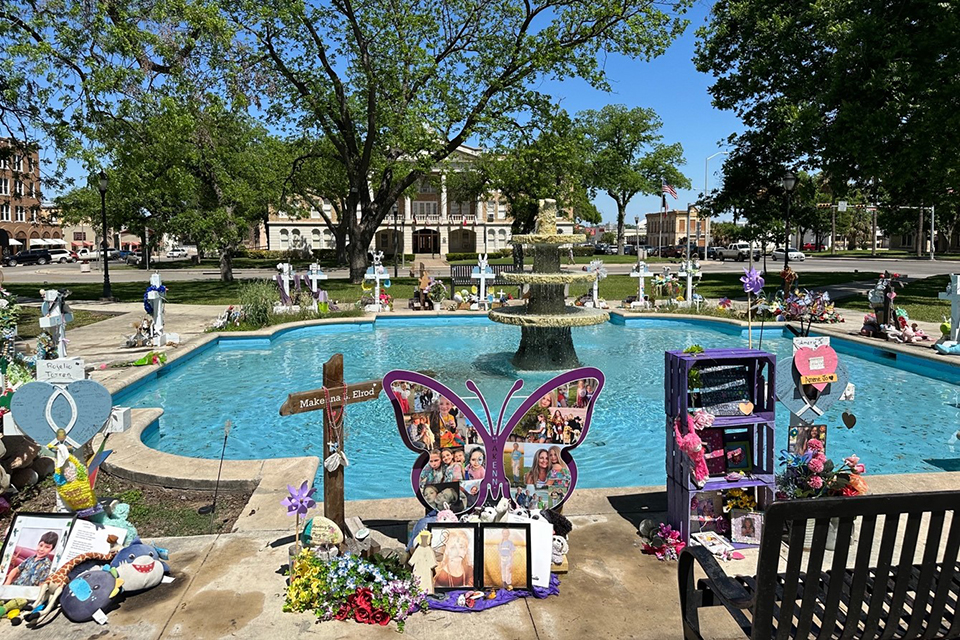 'She Lost Seven Best Friends'
During a lunch break, seminar attendee Amber Arreola stared at a grove of bright green trees surrounding three rugged wooden crosses. Like Montalvo, she has witnessed God's compassion in a world of evil.
Her daughter switched from Robb Elementary School to a new dual-language academy for her fourth grade year. If she hadn't, she likely would have been in one of the two classrooms where the shooting took place.
"She lost seven best friends," Arreola said, thinking back to that day. The mother paused to gain composure.
"I remember it being 2 o'clock in the morning. And she's still asking, 'Where are my friends? Have they found them yet?'" Arreola recalled.
Arreola didn't have the answers, but she encouraged her daughter to pray.
Later that morning on May 25, the news confirmed the massive loss of life. Arreola told her anxious daughter that her friends "were with God." Afterward, she said her daughter just "shut down."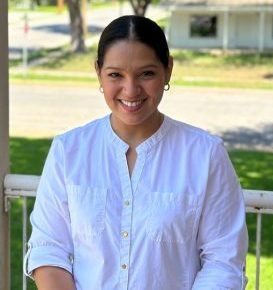 Arreola suggested that her daughter put her thoughts on paper and write to the parents of the friends who passed away.
"My then 10-year-old daughter, she's now 11, is writing letters to the parents telling them that the Lord is close to the brokenhearted and that she has the faith that they will be reunited again—and to be strong and to hold on to God," Arreola said with tears sliding down her cheeks. "[She] ministered to me that day."
Arreola gave the letters to some of the families at their children's funerals where she and her husband had been asked to sing.
"They broke down," Arreola recalled. "And in the midst of doing the funerals, we led two families to Christ."
In the months following the shooting, Arreola and her husband have continued to care for their brokenhearted community by leading an after-school care program.
"We have a rare opportunity to minister to the children most directly affected [by the incident and] … to be able to share the love of Jesus and who He is and what He did for us," Arreola said, adding that many of their families do not attend church.
She wants to make the most of every moment with these kids.
"I felt it important … to come to this training to get better equipped in a different avenue of [evangelism], and specifically targeted on what we experienced," she said. "A lot of what is being taught today, I walked through it. The Holy Spirit literally had to show me the way."
During the SHIC seminar, attendees learned how to have short Gospel conversations by using a small booklet filled with Scriptures called "Steps to Peace With God." That's the same booklet that BG-RRT chaplains used to offer hope in this community when they deployed to the shooting.
Nearly a year after responding to the crisis, Ken Dunlap—another seminar speaker and the ministry's manager of deployment response and support—encouraged the crowd on where to go from here.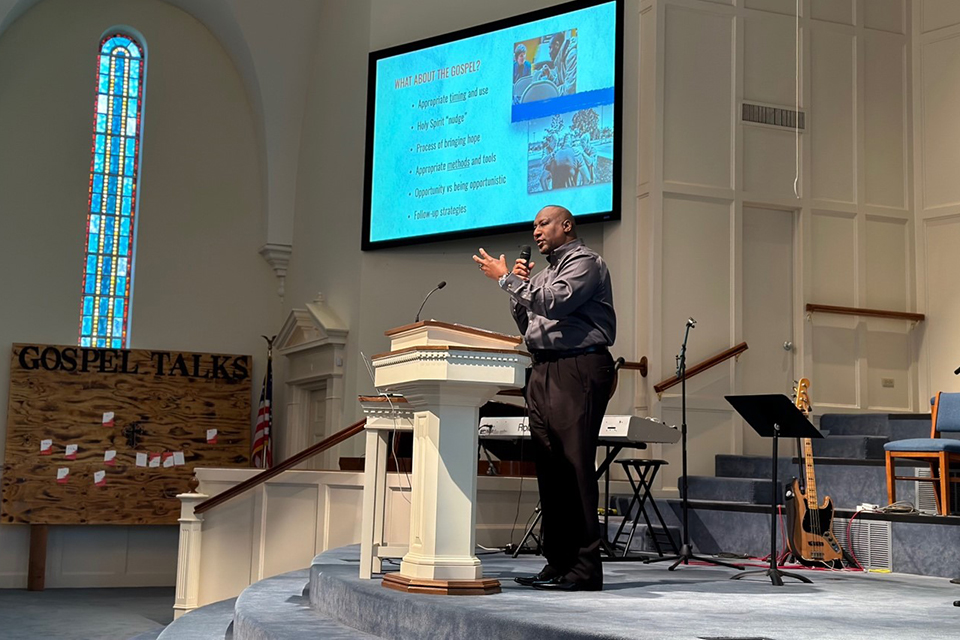 "The next step is forward," Dunlap said. "Uvalde has gone through a great tragedy. Your community has been shaken and has been changed. … You can't go back to the year before last, you can't go back to the day before May 24. … The only thing we can do is go forward.
"We must decide, 'Am I going forward alone, bitter, sad, and broken, or am I going forward by receiving the extended nail-scarred hands of Jesus to walk with me?'"
Arreola has already made her choice.
"We're still working through [the tragedy] very much," she said honestly. "We're still very much broken. … But it's going to get better.
"I am standing on revival. I am standing on the promises of God, that whatever the enemy used to try to harm us, that the Lord is going to turn around and use it for our good."