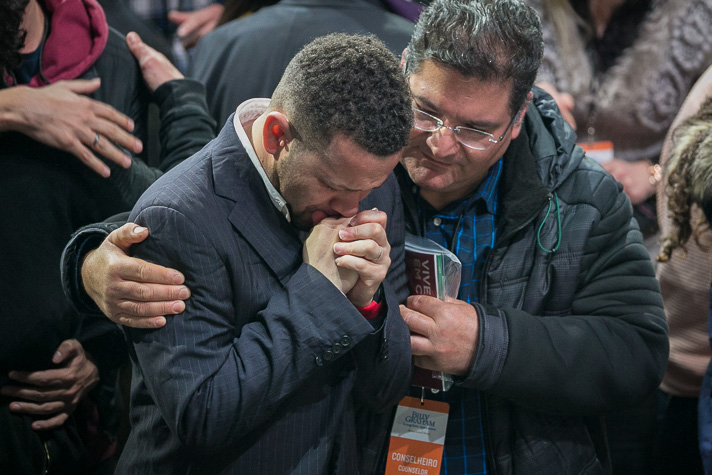 In 2011, when the Billy Graham Evangelistic Association set out to share the Gospel across Portugal in a practical way, Alvaro Ladeira jumped into action.
BGEA's My Hope project launched that December, bringing Billy Graham's preaching into living rooms across Portugal via television, on-demand and DVD.
Alvaro helped put together the three video programs that included testimonies alongside Mr. Graham's messages.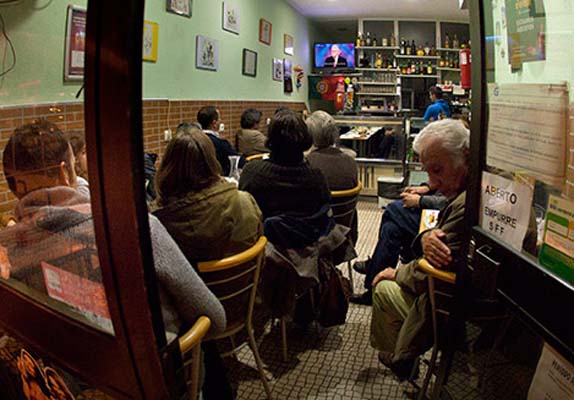 "My Hope inspired us to [look past] our denominations … to work together for outreach in our country," Alvaro recalled.
About 1,000 churches were involved in the effort with more than 5,400 people trained to share their faith using the My Hope Portugal videos.
Fast-forward to 2015 when a delegation from Portugal visited Spain during Franklin Graham's Festival in Barcelona. After extending an official invitation for a similar event in their country, it was time to mobilize Portuguese churches yet again.
But this time, Alvaro knew it had to be something longer-lasting.
"[I thought], let's learn some more with BGEA. Let's work with them for this, but let's make it a process, not just an event," he explained. "Let's practice for [the Festival] and let's continue."
We're All Andrews
Once the Lisbon Festival of Hope was official, Alvaro took on a coordinator role over those who would act as counselor supervisors for the event. Every chance he got, he helped train them in the "I Am Andrew" discipleship curriculum.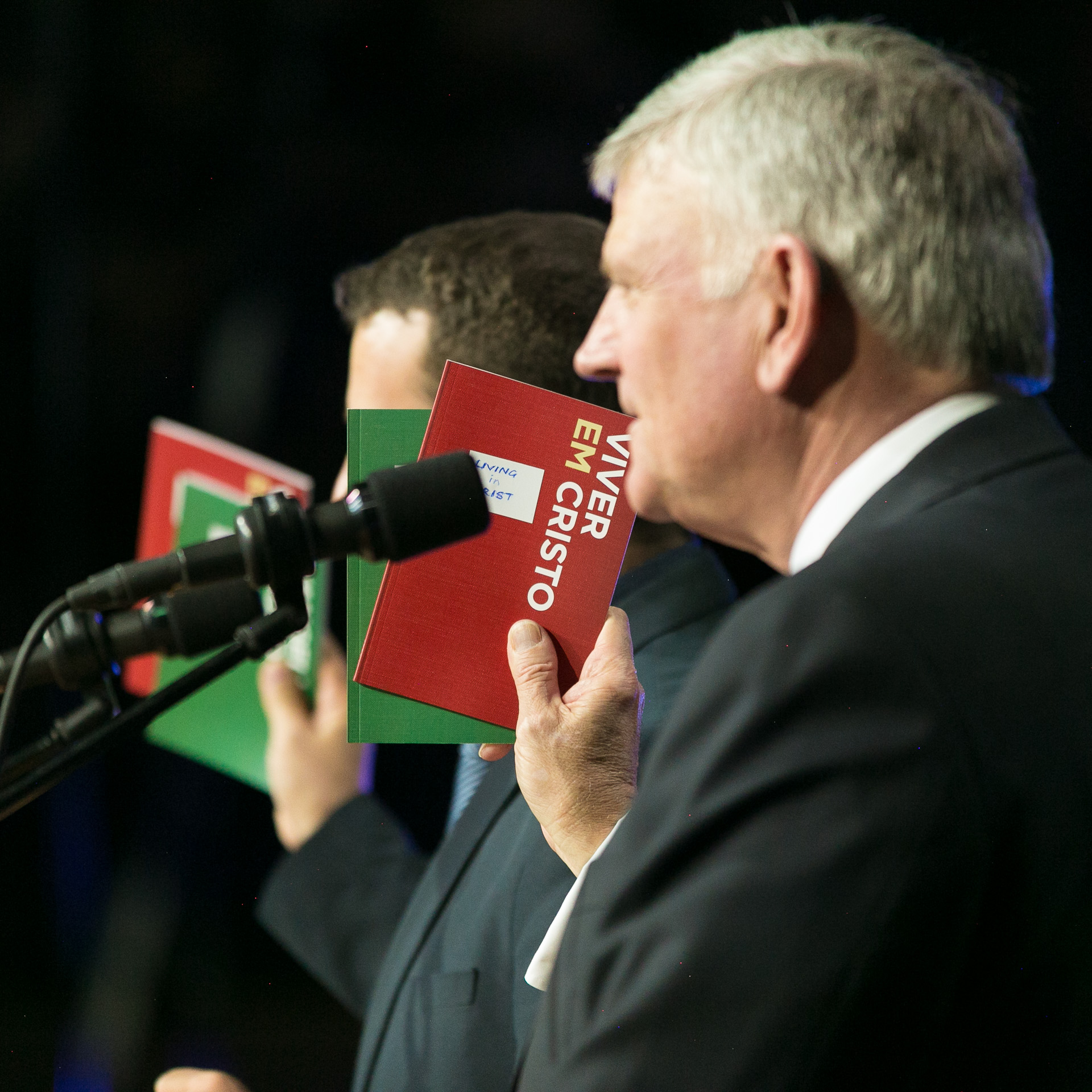 Embodying the spirit of Andrew (the first disciple to bring someone to Christ), "I Am Andrew" challenges participants to live out their faith by identifying those who need Christ, praying for them daily and helping others grow closer to God.
Although the challenge was similar to My Hope, "This event was one step further," Alvaro said.
Not only were volunteers being equipped to share their faith ahead of the Festival—churches were being thoroughly trained to walk someone from hopeless to hope in Christ.
"When we see the Gospel being presented so straightforward without avoiding anything and then we have a structure prepared—it's a lot more than we usually have prepared at church," he explained.
Equipped for the Battle
By the end of the two-day Festival of Hope with Franklin Graham in Lisbon, nearly 1,000 had made a decision for Christ.
"It's hard to talk about it," Alvaro said with tears welling. "I've led many people to the Lord … 12 guys, 30 guys. But seeing 300, 400—it's amazing.
"We saw people being led to the Lord by people who knew what they were doing," he continued. "Someone was prepared to help them, to clarify their decision and to connect them for follow-up."
And it's that preparation and follow-up that makes the difference—that makes the lasting impact.
"It's very important because often we give birth to 'orphan children' in churches," Alvaro said. "We don't give the follow-up needed and sometimes, we lose them.
"Hopefully, we lose them to other churches, but sometimes we lose them for nothing or for the devil again, which is not only a pity but an awful thing."
The Right Roots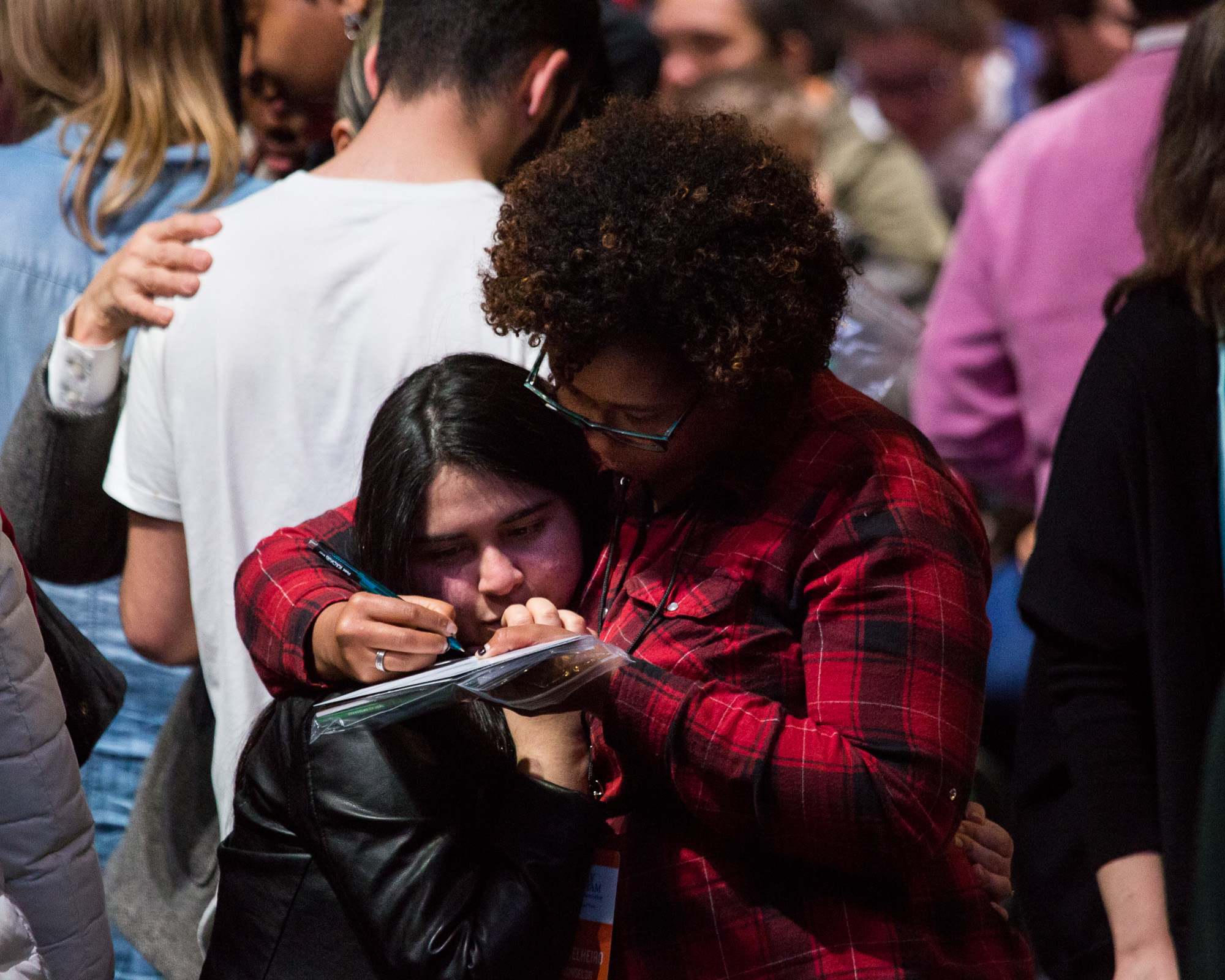 Alvaro has dedicated his ministry to helping those individuals who can slip through the cracks—"people without good roots," as he calls them.
Growing up, his mother's family was Christian but his father was an occultist and his grandmother was a sorcerer.
"I grew up in between two worlds."
Alvaro took an interest in science at an early age and was quite inquisitive.
"In church, they didn't like my questions," he laughed. "So, I was a Christian on Sunday and a non-Christian during the week."
It wasn't until college that he really got serious about his faith. Opening his Bible, he saw the words a pastor had written inside: "Reading this book will either put you aside from sin or sin will put this book aside from you."
The reminder stuck.
New Creatures, Willing Souls
Finally realizing he was rooted in Christ, Alvaro started to wonder, "What could God do with people without roots?"
He soon got involved with the substance abuse recovery program Teen Challenge, which later led to street and prison ministry.
"I've seen God do wonderful things in robbers, thieves, murderers, prostitutes, even pedophiles," Alvaro said.
And through it all, he's seen what good discipleship can do for a willing soul.
"I'm so glad that we were trained, and we trained others to a proper job," he said, referring to the hundreds of counselors who prayed with all those who walked forward during the Festival of Hope this past weekend.
"I'm excited for next week when we start to phone these people," he added with a big smile.
That's when the real work begins.