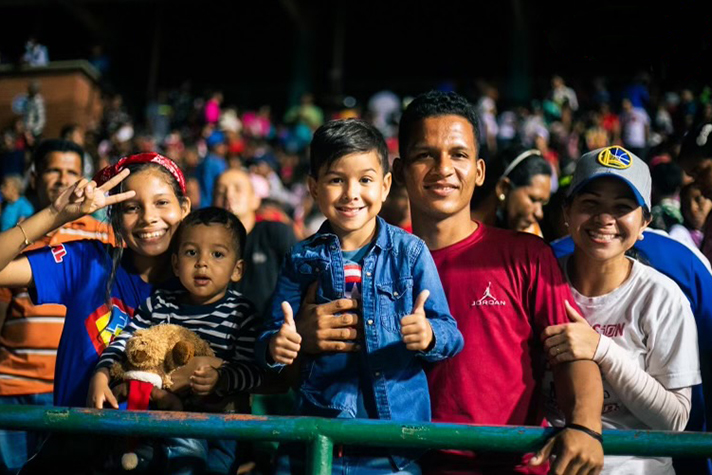 In the charming Caribbean city of Puerto La Cruz, Venezuela, the Gospel rang out during a three-day event that included dancing and loud, joyful praise.
The Consejo Evangélico de Venezuela [Evangelistic Council of Venezuela] brought this evangelistic event to the Alfonso "Chico" Carrasquel baseball stadium for people to hear David Ruíz, associate evangelist with the Billy Graham Evangelistic Association (BGEA).
"God moved in a very powerful way in Puerto La Cruz. This is evidence that God has a plan, and that He is carrying it out in Venezuela," Ruíz said.
"Five months ago, we wanted to have an evangelistic outreach in Puerto La Cruz, but at that time we were not able to find a stadium," he shared. "But this is the time God had planned, and He opened the doors for us.
"The stadium manager didn't understand why we wanted to use a stadium, since he was convinced that we would gather no more than 5,000 people.
"But when he saw the stadium full from the first day of the event, he couldn't hold back his tears, expressing that it was beautiful to see the stadium packed, much more than when they have a baseball game of the best teams in the city," Ruíz shared.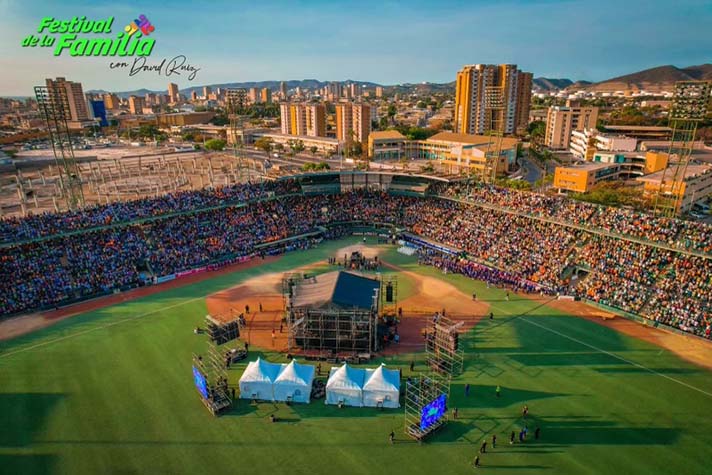 Despite transportation challenges in this region, people came. More than 57,000 people participated in the evangelistic event, with more than 14,000 of them making decisions to follow Christ. 
On April 1, an event called Festikids drew hundreds of children to participate in all kinds of fun activities and watch a play called "Jesus to the Rescue," led by young people from local churches.
The following two days, the Family Festival brought out thousands more.
"A few years ago, when the doors opened for us to serve in Venezuela for the first time, we started with pastoral events that at that time were called Fidelidad Extrema (Extreme Faithfulness)," shared Ruíz. 
"Those events were aimed at encouraging and ministering to local pastors, and teaching them to be faithful to the Word of God, to their pastoral calling, to their family and to the nation God had called them to serve. And soon after that, we began to minister to the children of pastors as well.
"But it was the very people from Venezuela who approached us asking if we could also hold evangelistic events," added Ruíz. 
And so God prepared the way for this great outreach in Puerto La Cruz.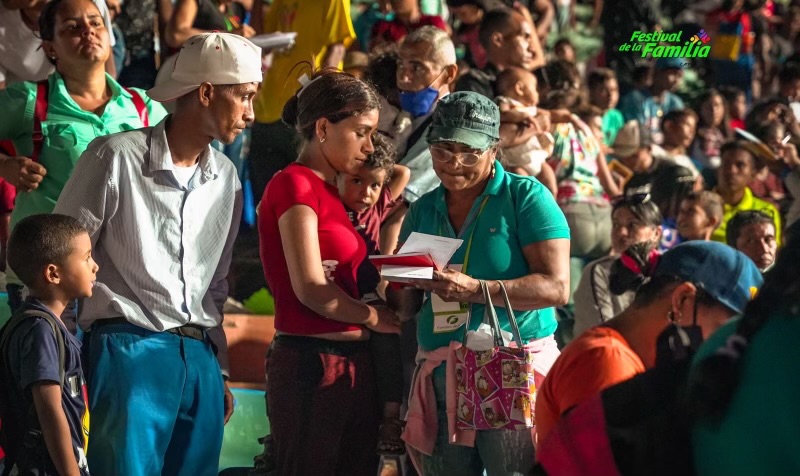 Ahead of the event, local churches gathered more than 3,800 people to take the Christian Life and Witness Course, which explains how to share your faith. Of those who took the free course, 2,900 committed to serve as counselors at the events.
"Most of the attendees were invited by a family member or friend, and not only did they answer the call, but thousands showed up even four hours before the event began," said Ruíz. "That shows that there is a hunger and thirst for God."
Local pastors told event organizers, "This is historic; this has never happened in this city before." 
Even the mayor took notice.
David Ruíz explained: "When the mayor of the city heard that the stadium had been filled three days in a row, he said, 'I want to go personally to meet those people who accomplished this feat.' And when he talked to us, he said, 'The doors will always be open for this team to come back to hold these events.'"
"And of course, we took this beautiful opportunity to share the Gospel with him as well," said Ruíz. "We have to use every opportunity. I believe that this is God's time for Venezuela."