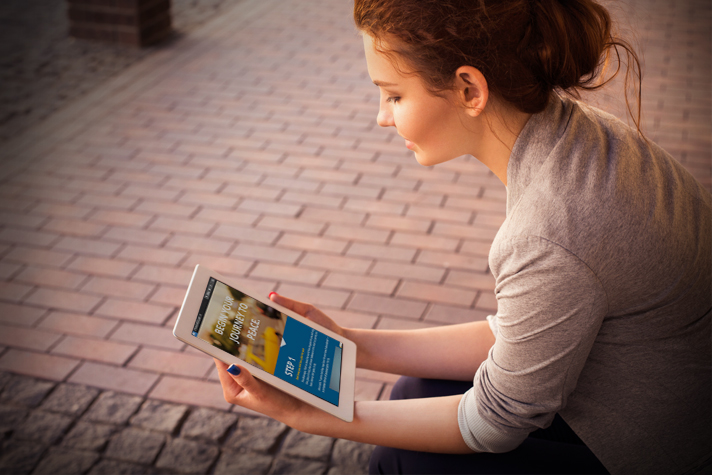 The final stop in a four-city U.K. Evangelism Summit took place Monday, November 15, in London, England—the same city where the Steps to Peace With God were developed 67 years ago to help others effectively share the Gospel.
The year was 1954, and Billy Graham had just completed a landmark three-month Crusade at Harringay Arena in London. In his autobiography Just As I Am, he writes: "If our 1949 Crusade in Los Angeles marked a decisive watershed for our ministry in the United States, the London Crusade in 1954 did the same thing for us internationally."
And it was during the 1954 London Crusade that Charlie Riggs developed four remarkable steps and titled them "Steps to Peace With God." Riggs served as director of counseling and follow-up for the Billy Graham Evangelistic Association (BGEA).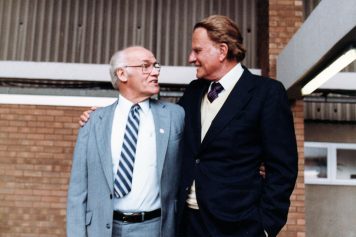 Since that time, and in various printed and electronic forms, this succinct and clear presentation of how to have a personal relationship with Jesus Christ and experience peace with God has been translated into dozens of languages and shared with millions of people.
A Needed Tool
Devoted to sharing Christ with others and discipling other believers to do the same, Riggs saw Steps to Peace With God as a natural overflow from the message Billy Graham preached. The challenge was how to translate that message into a tool that the counseling and follow-up team could use in training volunteers who prayed with inquirers at the end of a Crusade meeting.
The message that many people heard from the church in the 1950s was filled with images of hell, fire and damnation. While those are realities for someone not rescued by trusting in Jesus and should not be minimized, Riggs felt led to present the Gospel from a different perspective. He knew firsthand the impact of God's love, forgiveness and plan for his life.
>>Order tracts to help share the Gospel with your friends, family or strangers.
>>You can also find English/Spanish tracts.
God's Love in Four Steps:
These are the four steps millions have discussed when reading through the Steps to Peace With God.
God loves you and has a plan for you.
But people are sinful and separated from God.
God bridged the gap by sending His Son Jesus to die for your sins.
"God put a hunger and thirst in me to think about what happens if people don't live for God," Riggs explained when asked why he was so positive during a time when the message of the church was not always so positive. "God had done so much for me and changed my life. His plan for us is peace and life, and the only way to have that peace is to accept Jesus. I had heard Mr. Graham preach this many times. I just took that message and made it into the four steps."
God's Purpose: Peace and Life
It is no accident that the first step in this tool is "God loves you and wants you to experience peace and life—abundant and eternal." After training counselors for Crusades and personally sharing his faith hundreds of times, Riggs knew that the key place to begin was with each person's innate need.
Philosopher Blaise Pascal talked about each person having a God-shaped hole in their hearts. Nothing else can fill this hole except God. It's clear that this is true in today's world—just as it was true 60-plus years ago.
"People need to know that God loves them," Riggs said. "Most people don't think that God does, or that He has a real plan for their lives. People just line up and follow others who don't know God because they don't know any better. It's sad when people think they've just been born to live and die, with no purpose but to follow daily routines. So many don't have a concept of heaven, hell or eternity."
Igniting Curiosity
By focusing the initial step on God's desire for us to experience His love, peace and abundant life, anyone using this tool can open the door to a discussion with a basic question. Those who use this tool often begin by asking, "Do you know the steps to peace with God?"
Those words, "Do you know…" immediately trigger someone's intellectual curiosity and pave the way for an introduction to the fact that there is a God who desires a personal relationship with everyone.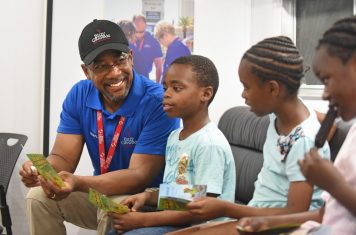 Hearing—maybe for the first time—that it is possible to have peace with God, the person is drawn to the Originator of faith, life and redemption—the Savior. This question often provokes a feeling that one ought to know something but does not.
One might also ask the question, "Did you know that God has a specific plan for you?" Both questions help people realize they have a God-shaped vacuum. People become interested in finding out about these steps to peace with God.
Often, God uses this first step as a jumping-off place, giving a spiritual wake-up call even to those active in the church. During his years with the BGEA, Riggs trained hundreds of thousands of counselors for Crusades. Much of that training centered on teaching potential counselors to use Steps to Peace With God. Sometimes even those who attended counselor training didn't understand God's offer of peace. Lives were radically changed as people learned about God's plan for them.
Still Relevant
Though these steps were written in 1954, they are still relevant today. This tool is now in the public domain, so there is no way to estimate the number of copies in existence. And the steps are a key part of BGEA's PeaceWithGod.net Internet Evangelism ministry.
Other Christian organizations have adjusted the language to best reflect those whom they serve, reaching individuals in the United States and around the world. God took what began as a simple way to involve people in Crusade counseling and transformed it into a tool that drives His truth into the human heart and helps people find peace and life—abundant and eternal.