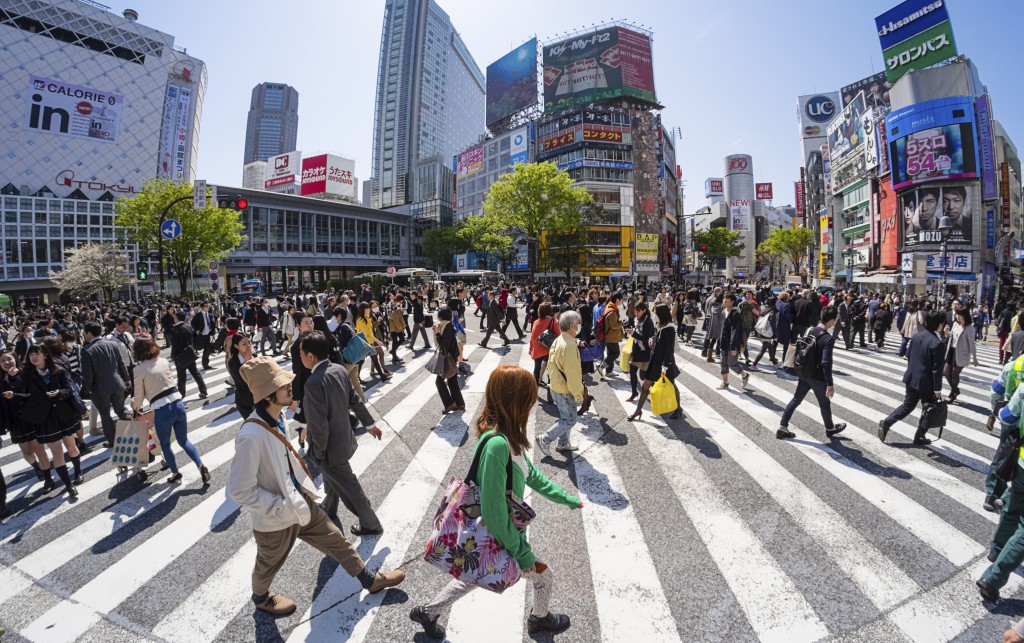 Technically, its name is the Nippon Budokan, but in Tokyo it's simply the Budokan.
This octagonal arena opened in 1964 as a Judo and Martial Arts venue, but has turned into one of the most important and famous venues in Japan with Bob Dylan, Eric Clapton and The Beatles all having performed there.
"It's like Madison Square Garden to New York City," said Chad Hammond, director of Asian Affairs for the Billy Graham Evangelistic Association. "It's a landmark in Tokyo. To be able to say you sang or performed at the Budokan is a big thing."
Japanese Christians are praying for big things at the Budokan this weekend, where the Celebration of Love will feature a Gospel message from Franklin Graham, who has preached the Good News of Jesus Christ to more than 4 million people around the world, including four times in Japan (Okinawa 2006, Osaka 2010, Sendai 2012, Sapporo 2014).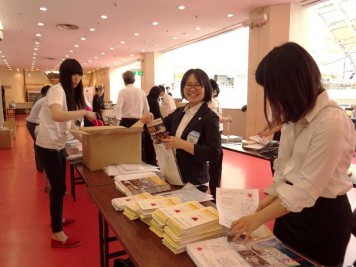 In fact, the online ticketing response for this weekend's Celebration has been so robust, a fourth event was added to accommodate the crowd. The Budokan was already set to host events on Friday, Saturday and Sunday night (Nov. 20-22), but an additional Saturday morning outreach has been added.
It's quite a positive development for the churches in Japan, where less than 1 percent claim Christianity and the average church is between 20 and 30 people.
When initial planning for the Franklin Graham event began several years ago, a smaller venue seating around 5,000 was targeted. But as excitement built and local leadership continued to pray, the move to the 10,000-seat Budakan was selected.
"Doing four events in three days," Hammond said. "We're pretty much filling up every [event]. The response is very encouraging to the pastors."
Helping create excitement for what God can do in this region, Michael W. Smith and members of the Tommy Coomes Band made advance trips to Tokyo this summer. The Tommy Coomes Band held seminars for worship leaders, while Michael W. Smith performed nine concerts in four days to help promote the Christian Life and Witness classes believers are encouraged to take before every BGEA Crusade event.
"We didn't think we'd get 1,200 people and 2,300 people signed up," Hammond said.
Michael Chang, former U.S. tennis prodigy who won the French Open at age 17 and current tennis coach of Japan's Kei Nishikori, spoke at two other pre-Celebration events.
Matt Murton and Trey Hillman, two Major League Baseball figures with Japanese baseball ties, also helped spread the word about the upcoming opportunity for revival to spark in Japan. Murton, a former Chicago Cubs prospect, broke Ichiro Suzuki's single-season hit record with the Hanshin Tigers. Hillman is the bench coach for the Houston Astros, who formerly managed both the Kansas City Royals and the Hokkaido Nippon Ham Fighters.
There have also been many key business leaders donating resources and a concerted prayer effort on the 20th of every month. Pastors and other believers have gathered at the Budokan and walked around the arena praying for God to wake up the Tokyo metro area, where more than 37 million people reside.
"The day we start the Celebration (Nov. 20), we're going to have a Jericho Prayer Walk and walk around the Budokan seven times."
Having the Celebration at the Budokan is certainly drawing interest. Besides Michael W. Smith and the Tommy Coomes Band, local bands Night de Light, Saluki and New Wings will be singing as well as Lena Maria Klingvall and Hillsong Worship. There will also be 100 hip-hop dancers performing as well as a 1,500-member choir to close out the Celebration on Sunday.
All of the music will be pointing to one thing—lasting hope that can only be found in Jesus Christ.
"Our initial goal was to get 400 churches involved, and we're at 465," Hammond said. "The Celebration of Love is not about gathering Christians together. Our goal is to bring the unchurched out, those who don't know Jesus."
Follow the Celebration this weekend on BGEA's Facebook and Twitter pages.