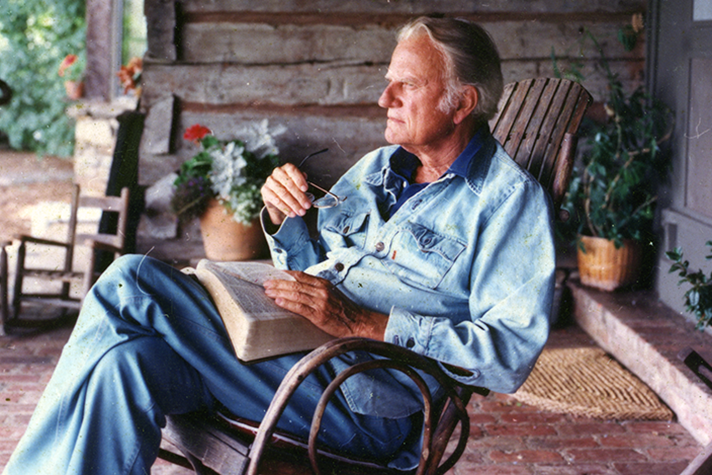 Billy Graham was born on November 7, 1918. It's been five years since he went to be with the Lord, an event he often said he looked forward to "with great anticipation." Mr. Graham was ready to meet his Savior and spend eternity with Him in heaven.
Here are five quotes from Mr. Graham over the years, along with videos, an audio clip and words of wisdom to honor what would have been the evangelist's 105th birthday.
"Most people are living for today with barely a thought of eternity."
>> Read Billy Graham's final My Answer on his view of eternity and how he wanted to be remembered.
"What you do with Christ here and now decides where you shall spend eternity."
>> Watch a 2-minute sermon clip from Billy Graham on how Christ satisfies every longing of our hearts.
"None of us here tonight knows whether we are going to be alive or not tomorrow."
>> Listen to this 1-minute message from Billy Graham on death, eternity and heaven.
"Life is just a schoolroom with a glorious opportunity to prepare us for eternity."
>> Watch this Billy Graham Classic on how hardships in life can point us to a greater purpose and hope.
"The word departure literally means 'to pull up anchor and set sail.' Everything that happens prior to death is a preparation for the final voyage. Death marks the beginning, not the end. It is our journey to God."
>> Read more of Billy Graham's words on eternity, taken from the foreword of Franklin Graham's book, Through My Father's Eyes.
Are you ready for eternity like Billy Graham was? You can be.