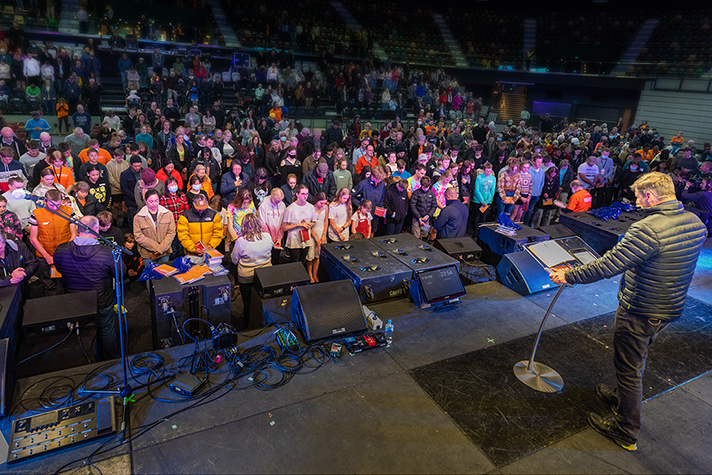 "There is a great spiritual hunger among youth today, and we're seeing many come to faith in Christ," Will Graham said recently.
In May, Will Graham held a series of outreach events in Tasmania, the most secular state in Australia. During Youth Night in one city, he shared the message of the Prodigal son, leading a flood of teenagers to come forward and put their lives in the hands of Jesus.
"One of the first to respond was a teenager in a bright shirt," Will Graham shared. "Though he wasn't raised in a Christian home, he had begun attending an area church on his own so he could learn more about Jesus. When he heard the Good News, his heart was ready and he couldn't wait to come forward.
Read 3 more stories of young people responding to the Gospel:
Freed From Shame
Harry* listened carefully to the message of hope and freedom from sin that Franklin Graham shared at the God Loves You Tour stop in Sheffield, England. The teenager was weighed down with shame, aware of his daily struggle with pornography.
As he heard Franklin Graham tell the story of King Manasseh, he yearned for the same freedom that the repentant king experienced. When the opportunity to respond to the Gospel message was given, Harry was ready for a change. He walked forward to confess his sin and told a prayer counselor that he wanted God to transform him. He then prayed with repentance to accept Jesus Christ as Lord and Savior.
The counselor who met with Harry later shared, "It encouraged him to know that the Holy Spirit will now help him fight temptations."
A Life-Changing Story at the Billy Graham Library
One day, a large group of kids aged 7 to 10 visited the Billy Graham Library. As they went through the Journey of Faith tour, they asked lots of questions and were attentive as they learned about Billy Graham's life and ministry.
At the end of the tour, they eagerly listened as one volunteer said, "When Billy Graham was young, he heard a story that changed his life. I'm going to share that story with you today."
She then told them that God created them, loves them and has a great purpose for their lives—including a place called heaven. The children soaked up her words and the Scriptures she shared. After a clear presentation of the Gospel was given, 17 of the children from that group wanted to pray to accept Jesus Christ into their hearts.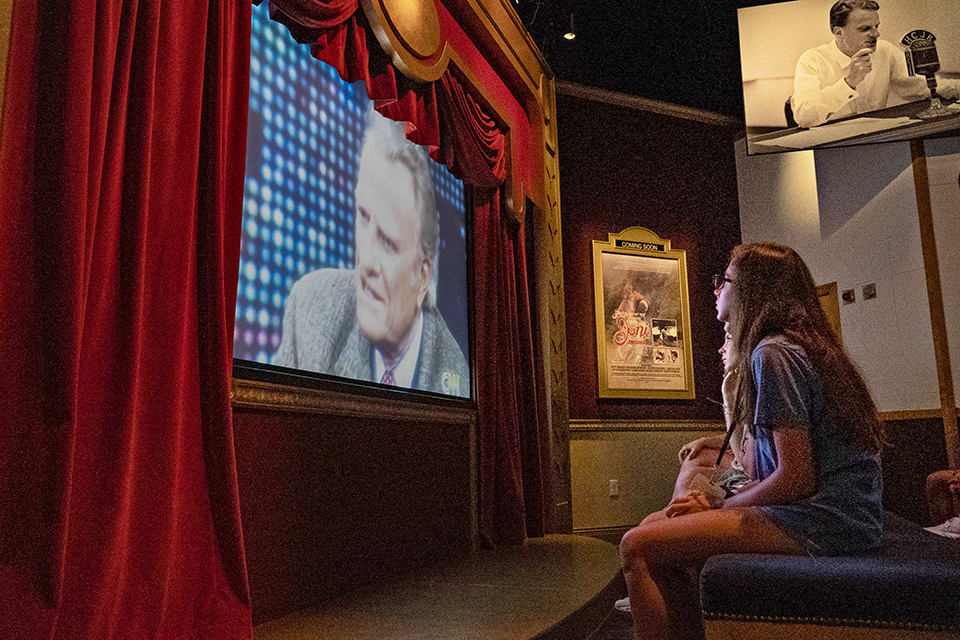 'I Just Felt This Rush of Joy'
Sixteen-year-old Lily* didn't hesitate when Will Graham gave an invitation for those at the youth-focused night of the Tasmania Celebration in Launceston to accept Jesus Christ as Lord and Savior.
"I just felt this rush of joy, and I started crying, so I brought myself to the front of the room," she said. "I realized that I finally just needed to give myself to God."
Lily has been struggling with various situations and relationships in her life, but after Will Graham's message, she realized there's Someone she can turn to who cares for her and can help her through the inevitable ups and downs of life.
After praying to receive Christ, Lily left changed and certain of where she'd spend eternity.
With a big smile and tears streaming down her face, she confidently declared, "I finally feel really happy and free!"
Please ask God to move in the hearts of young people around the world and draw many to Himself throughout the year.
*Names and photos changed for privacy