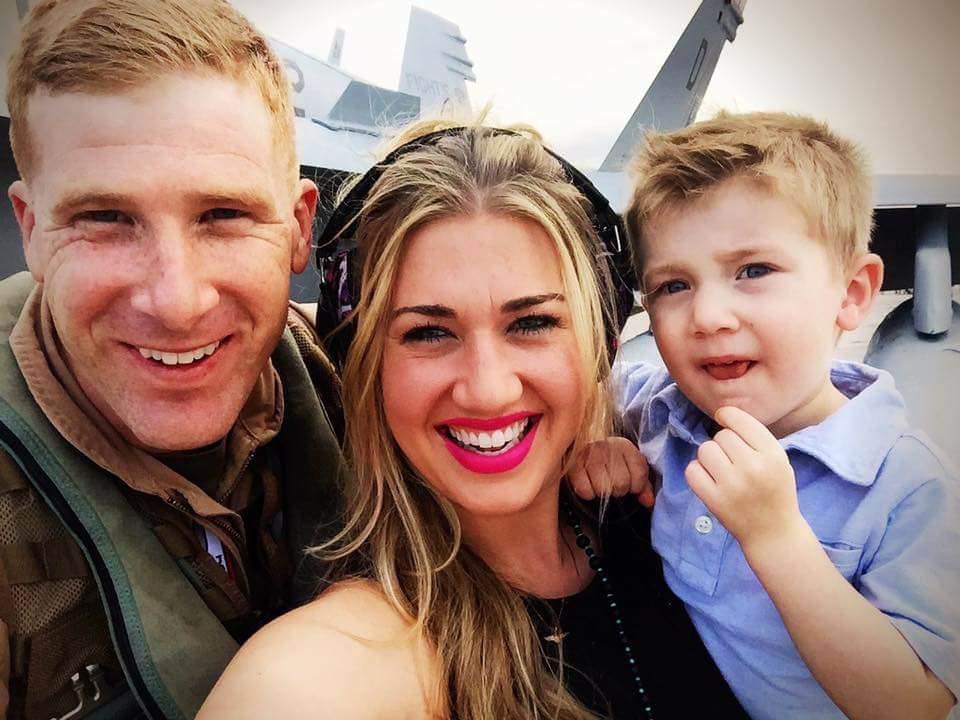 In honor of those who've lost a spouse on the front lines, take a look at the testimony of Kiley Bult, a friend to Franklin Graham's daughter-in-law, Kristy Graham. Kiley is a Gold Star wife—part of the nonprofit organization that offers support to spouses and children of those who lost their lives while serving in the military.
When Kiley Bult married Marine pilot Jake "Red Stripe" Frederick, she imagined a full life together.
That dream was shattered in December 2016 when Jake's F/A-18 Hornet had an issue and he ejected from the aircraft. The vehicle exploded midair 120 miles from Japan—and the cold waters below were too difficult for Jake to survive.
"A couple of weeks before he went out, we prayed and he said he wanted me to pray for more opportunities to share the Gospel and be a witness for Christ," Kiley recalled. "So after he went down, there were all of these questions: 'Why me? Why him?' And that prayer request came to me—God didn't answer my prayer to bring him home, but I knew that it would be something bigger."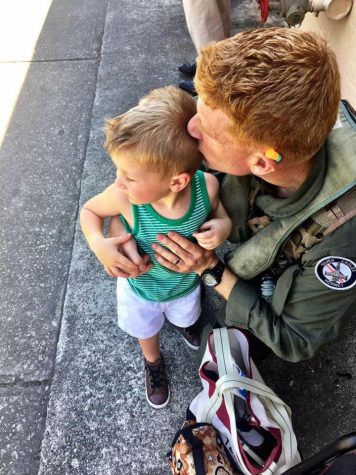 Kiley—a young mom to their son and eight months pregnant with their daughter when Jake passed—believed God was calling her to tell her late husband's story with others. Today, she continues to do so with the support of her new husband, Michael Bult.
"As we remember the lives sacrificed for our great nation … don't forget the picture those sacrifices paint of the greatest sacrifice of all at the cross," Kiley said. "As a result of that sacrifice, we have hope, eternal life and home ahead. With a focus on heaven versus this world, there's nothing but real joy in the treasures that He gives us in the darkness."
In honor of those who have lost their lives in the line of duty and to help others facing the same grief, Kiley reveals three attributes she's found in God.
1. He's enough.
"But he said to me, 'My grace is sufficient for you, for my power is made perfect in weakness.' Therefore I will boast all the more gladly of my weaknesses, so that the power of Christ may rest upon me." —2 Corinthians 12:9

When life seems unbearable, and the future unknown—God has shown me He is enough. [While] I could never be Jake, could never replace what was lost … there was only so much of me left to give to my two children and still find my way. But I knew I could draw closer to my heavenly Father, rather than push away from that foundation that grounded me. As I took each baby step forward toward the King who loved me, God closed the gap and met me right where I was.
2. I'm known.
"Before I formed you in the womb I knew you, and before you were born I consecrated you; I appointed you a prophet to the nations." —Jeremiah 1:5

There were so many moments where the enemy wanted me to believe the lie that no one would ever see me or love me or understand the depths of my soul like my late husband had. God used those insecurities to increase my love-relationship with the only One who could truly know me inside and out.

When I felt lost, lonely and misunderstood in the swirling chaos of unknown that followed Jake's death, God constantly reminded me in a million different ways the incredible treasure it was to be known by the One who created me before I was known to this world. He called me by name and He loved me. I won't say there weren't intense moments of loneliness along the way, or that I don't battle that in waves now, but I'm never alone in Christ.
3. He answers.
"Call to me and I will answer you, and will tell you great and hidden things that you have not known." —Jeremiah 33:3

His heart is to hear from us. God taught me through all the hard [things] to cry out, to pray harder, to seek deeper all the answers instead of endlessly searching a world that could never fully supply everything I needed in the form of 'known.' Sometimes God answers how we ask Him to, and sometimes He answers—but in the way He knows best.

When I cried out for Him in 2016 to bring Jake home, that rescue came—but not how I prayed. His lifeless body was shipped home to Texas, but the real Jake—his soul was home … the greatest promotion a believer in Christ can ever receive. I couldn't ask any more for him than that destiny.

But what about me? Sometimes victory doesn't look pretty. The cross is the greatest victory in human history, yet it didn't look very triumphant at the time. Sometimes God says, 'Wait, learn to trust Me, to cry out to Me and to lean on Me,' while He orchestrates the victory unseen and unknown to us.
Are you able to rely on God during life's hardest moments? Know Him today.