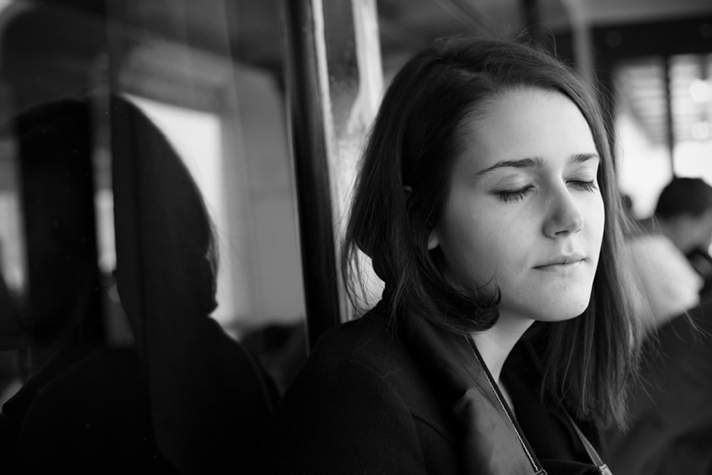 (Part 1 of 5 in a series exploring the depth of God's great love for us.) 
"Those who hope in Me will not be disappointed." —Isaiah 49:23
Disappointment is sneaky. It creeps in just as we're feeling a little optimistic and deflates our hopes and dreams. It's like a dark cloud slowly crowding out the light. That glimmer in our eyes quickly fades.
Maybe you have been disappointed when you didn't get the job. Or did get the job and didn't like it. Maybe you were disappointed that you failed the test or that your five-year plan didn't pan out. Maybe you were excited about the new house but soon uncovered its many flaws.
Or perhaps you've been disappointed in your ungrateful spouse, in your kids' bad behavior or in yourself for not being wiser, stronger, more patient.
As it turns out, that house you wanted, that man or woman you married, that job you got and the children you had aren't perfect after all.
Disappointment leaves us jaded. Forget looking on the bright side. So long, enthusiasm. Once disappointment sets in, it's harder to see all the good things about the one who disappointed you. It's harder to be cheerful, to appreciate life's blessings.
But God does not disappoint.
Lamentations 3:22-23 says: "The steadfast love of the Lord never ceases; His mercies never come to an end; they are new every morning; great is Your faithfulness."
Think about that last word, "faithfulness." That means that God pulls through. He's loyal. He's always here for us. He hears us, sees us and loves us unconditionally. Isaiah 49:23 says that those who hope in Him "will not be disappointed."
But wait, you might say; of course God disappoints. That person you loved died of a terrible illness after you spent hours in prayer. God let you lose your job and allowed your family to drift apart. He knew you had that one dream and it never happened. He's not answering you in time. He's not giving you a break from all the suffering.
Then again, it's not God's job to do what we want anyway. And that's good. Isaiah 55:9 puts it this way: "So are My ways higher than your ways and My thoughts than your thoughts."
God has our best interests at heart, and He wants us to live fulfilling lives (John 10:10). When we focus on Him—when we trust Him—our hope starts to outweigh our disappointment.
→ Continue to part 2 of the "5 Days of Divine Love" series here.
Disappointment Becomes Joy:  Read Billy Graham's Daily Devotion on disappointment.