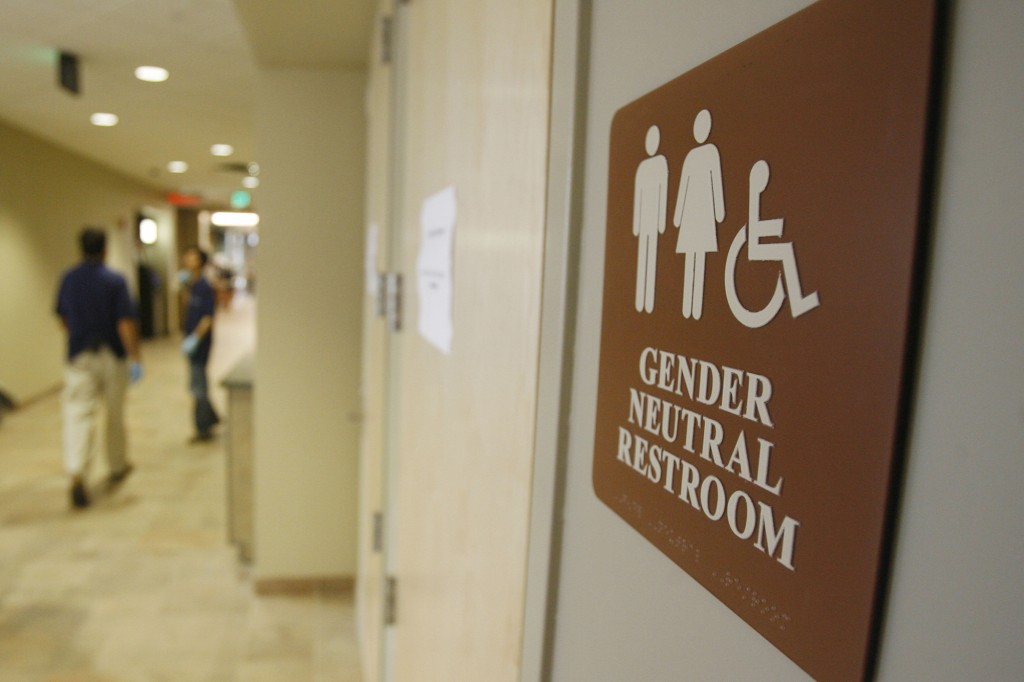 UPDATE: After receiving 40,000 emails and hearing from dozens of people on both sides of the argument, the Charlotte, N.C. city council voted 6-5 against the proposed ordinance at its March 2 meeting.
If a city ordinance is passed at the March 2 Charlotte City Council meeting, any biological male will be permitted to use a women's public restroom as the new policy would rank "sexual orientation" and "gender identity" higher than biological sex.
Restrooms in both public and private business in Charlotte, North Carolina, would be required to adhere to the proposed transgender ordinance, which applies to restaurants, stores, bars, gas stations, parks, zoos, libraries, bowling alleys, theaters and many other public places.
Men who simply identify themselves as women would be allowed to use any public women's bathroom—and vice versa—without any repercussions.
"I cannot see why City Council would even consider this," Franklin Graham, president of the Billy Graham Evangelistic Association said. "It is not only ridiculous, it's unsafe.
"Common sense tells us that this would open the door, literally, to all sorts of serious concerns including giving sexual predators access to children. It violates every sense of privacy and decency for people of both sexes, adults and children."
David Benham, whose Behnam Brothers HGTV show was pulled because of his religious beliefs, is lending his voice to the North Carolina Values Coalition to encourage Christians to take a stand on this matter, where business owners may be forced to violate their religious convictions or risk lawsuits.
"What's going to end up happening, with the result of the language (of the ordinance) is our religious liberties are going to come under attack," said Benham, a Charlotte resident and author of Whatever the Cost. "Not only do Christians need to stand up for what's right, but America needs to protect our children and our children's children."
At the Feb. 9 Charlotte City Council meeting—despite a 7-4 vote to put the ordinance on the ballot—news reports say there has been opposition within the city council to pass the ordinance.
Republican council member Ed Driggs believes it would give a "cover" for sexual predators to stalk little girls. "A lot of people worry that you might provide a cover for bad actors," he said in The Christian Post. At-large member Michael Barnes, a Democrat, voiced his concern about sending his children into a public restroom, according to The Charlotte Observer.
And it's a concern that's not unfounded in other parts of the country. At Evergreen College in Olympia, Washington, where a similar ordinance was passed, a 45-year-old man who identifies himself as a woman was seen naked—genitalia exposed—in the women's locker room by girls as young as 6 years old (the locker room is shared with a high school swim team and a children's swim academy).
The Evergreen school officials stated they were simply following state law and can't discriminate based on gender identity.
"As Christians, we have to foresee dangers," Benham said.
To that end, Benham will be using "God-honoring resistance" to help speak out against the SOGI (Sexual Orientation Gender Identity) ordinance during the March 2 meeting and will also participate in a protest outside city council's chambers, organized by the North Carolina Values Coalition and support by the Benham Brothers (David and Jason) as well as Pastor Mark Harris (First Baptist of Charlotte).
"I join David Benham and others in opposing this ordinance and encourage area Christians to take a stand by attending the March 2 peaceful protest outside city council's chambers the day of the vote at 4:00 PM," Franklin Graham said. "I also urge Charlotte Christians to voice their strong disapproval by contacting the mayor and city council members in advance, and I ask the Charlotte City Council to vote wisely against this proposed ordinance.
Concerned Charlotte citizens can voice their concern by contacting the mayor or City Council at 704-336-2241 or via email (see below). You can also sign the petition here.
"As Christians, we are called to be salt and light," Benham said, standing on the Scriptures (Proverbs 28:4). "And we're doing the best we can to rally the churches to be salt and light."
Charlotte City Council Contact Info
Mayor Dan Clodfelter
Telephone: 704-336-2241
Mayor Pro Tem Michael D. Barnes
Telephone: 704-509-6141
Claire Green Fallon
Telephone: 704-336-6105
David Howard
Telephone: 704-336-4099
Vi Lyles
Telephone: 704-336-3431
Patsy B. Kinsey
Telephone: 704-336-3432
Al Austin
Telephone: 704-336-3185
LaWana Mayfield
Telephone: 704-336-3435
Gregory A. Phipps
Telephone: 704-336-3436
John N. Autry
Telephone: 704-336-2777
Kenny Smith
Telephone: 704-574-7241
Edmund H. Driggs
Telephone: 704-432-7077