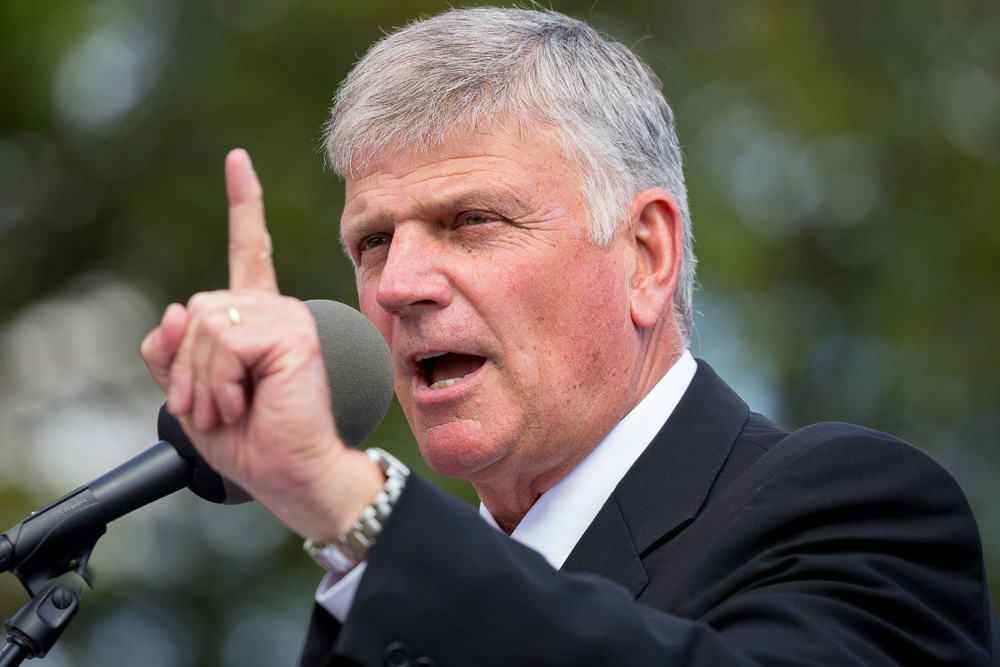 On Wednesday, the Atlantic Coast Conference announced it would move its December ACC Championship football game out of Charlotte, North Carolina. The move is a reaction to the HB2 law that protects women and children in bathrooms, dressing rooms and locker rooms.
Franklin Graham, president and CEO of the Billy Graham Evangelistic Association, responded to the move, writing this letter to ACC Commissioner John D. Swofford with a copy sent to the presidents of its 15 member schools: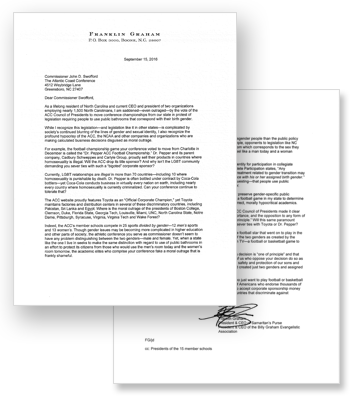 Dear Commissioner Swofford,
As a lifelong resident of North Carolina and current CEO and president of two organizations employing nearly 1,500 North Carolinians, I am saddened—even outraged—by the vote of the ACC Council of Presidents to move conference championships from our state in protest of legislation requiring people to use public bathrooms that correspond with their birth gender.
While I recognize this legislation—and legislation like it in other states—is complicated by society's continued blurring of the lines of gender and sexual identity, I also recognize the profound hypocrisy of the ACC, the NCAA and other companies and organizations who are making calculated business decisions disguised as moral outrage.
For example, the football championship game your conference voted to move from Charlotte in December is called the "Dr. Pepper ACC Football Championship." Dr. Pepper and its parent company, Cadbury Schweppes and Carlyle Group, proudly sell their products in countries where homosexuality is illegal. Will the ACC drop its title sponsor? And why isn't the LGBT community demanding you sever ties with such a "bigoted" corporate sponsor?
Currently, LGBT relationships are illegal in more than 70 countries—including 10 where homosexuality is punishable by death. Dr. Pepper is often bottled under contract by Coca-Cola bottlers—yet Coca-Cola conducts business in virtually every nation on earth, including nearly every country where homosexuality is currently criminalized. Can your conference continue to tolerate that?
The ACC website proudly features Toyota as an "Official Corporate Champion," yet Toyota maintains factories and distribution centers in several of these discriminatory countries, including Pakistan, Sri Lanka and Egypt. Where is the moral outrage of the presidents of Boston College, Clemson, Duke, Florida State, Georgia Tech, Louisville, Miami, UNC, North Carolina State, Notre Dame, Pittsburgh, Syracuse, Virginia, Virginia Tech and Wake Forest?
Indeed, the ACC's member schools compete in 25 sports divided by gender—12 men's sports and 13 women's. Though gender issues may be becoming more complicated in higher education and other parts of society, the athletic conference you serve as commissioner doesn't seem to have any problem distinguishing between the two genders—male and female. Yet, when a state like the one I live in seeks to make the same distinction with regard to use of public bathrooms in an effort to protect its citizens from those who would use the men's room today and the women's room tomorrow, the academic elites who comprise your conference fake a moral outrage that is frankly shameful.
Ironically, the NCAA is more discriminatory towards transgender people than the public policy they apparently wish to see as law in America. For example, opponents to legislation like NC House Bill 2 support permitting people to use the bathroom which corresponds to the sex they identify with on a given day—meaning someone might feel like a man today and a woman tomorrow, switching bathrooms at will.
Yet even the NCAA doesn't allow such casual gender identity for participation in collegiate athletics. The NCAA Policy on Transgender Student-Athlete Participation states, "Any transgender student-athlete who is not taking hormone treatment related to gender transition may participate in sex-separated sports activities in accordance with his or her assigned birth gender." This is precisely what supporters of HB2 have been requesting—that people use public restrooms in accordance with their assigned birth gender.
I think I represent the views of millions who would rather preserve gender-specific public bathrooms—a mainstay for generations—than to attend a football game in my state to determine the champion of a conference governed by politically-correct, morally hypocritical academics.
Commissioner, in your statement today you said, "the ACC Council of Presidents made it clear that the core values of this league are of the utmost importance, and the opposition to any form of discrimination is paramount. Today's decision is one of principle." Will this same paramount "opposition to any form of discrimination" have you now sever ties with Toyota or Dr. Pepper?
I am a big sports fan. My only daughter married a college football star that went on to play in the NFL. But I would rather defend the biological definition of the two genders as created by the Creator of the universe than to attend—or even watch on TV—a football or basketball game to determine the ACC champion.
Commissioner Swofford, you maintain your conference's decision is "one of principle" and that "core values…are of utmost importance." Well, millions of us who oppose your decision do so as a matter of principle and core values—values of privacy, safety and protection of our sons and daughters in public restrooms, and the principle that God created just two genders and assigned them at birth.
Please don't make political pawns of student-athletes who just want to play football or basketball in North Carolina, and don't continue to offend millions of Americans who endorse thousands of years of gender-specific bathrooms while you continue to accept corporate sponsorship money from companies proudly conducting their business in countries that discriminate against homosexuals to the point of death.
Sincerely,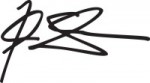 Franklin Graham
President & CEO of the Billy Graham Evangelistic Association
President & CEO of Samaritan's Purse
FG/jd cc: Presidents of the 15 member schools
What Can You Do? 
Are you concerned about men coming into women's restrooms, locker rooms and dressing rooms?  Franklin Graham strongly encourages pastors, churches and concerned residents of North Carolina to speak out and defend this privacy and moral issue. Contact North Carolina Governor Pat McCrory (919-814-2000), Lt. Governor Dan Forest (919-814-3680) and the state legislators to encourage them to stand strong and not repeal North Carolina's HB2 law.