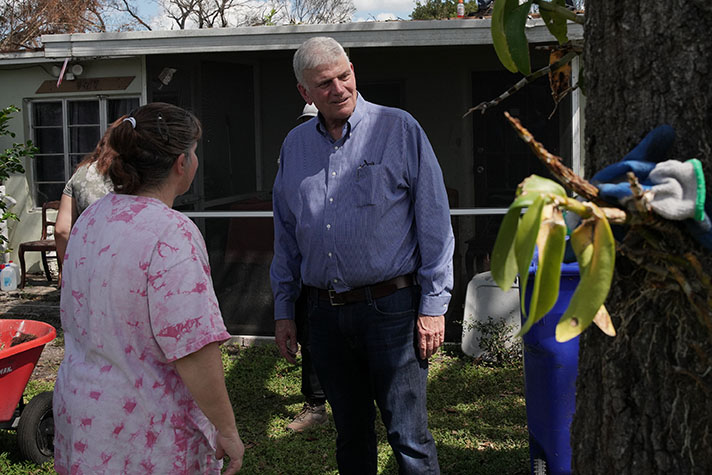 On Thursday, Franklin Graham traveled to Lee County, Florida, one of the areas hit hardest by the horrific Hurricane Ian.
Twenty-eight crisis-trained chaplains from the Billy Graham Rapid Response Team (BG-RRT) are ministering in the areas of Fort Myers, Englewood, and Punta Gorda, Florida. These three communities suffered massive damage due to heavy rains and a high storm surge.
More than 100 people lost their lives because of the hurricane and the death toll continues to rise.
"When you come to a place like this that has had so much destruction, the hopelessness and despair that's in the hearts of people and on their faces are incredible," said Franklin Graham, president of the Billy Graham Evangelistic Association (BGEA). "We want them to know that God loves them, that He hasn't turned His back on them."
Franklin Graham visited and prayed with Kay Alvarez, a recent widow, her daughter Shelley and her son-in-law Scott, who feared for their lives during the storm.
"They had to climb up into the attic when the surge of water came in through their front door," Franklin Graham said.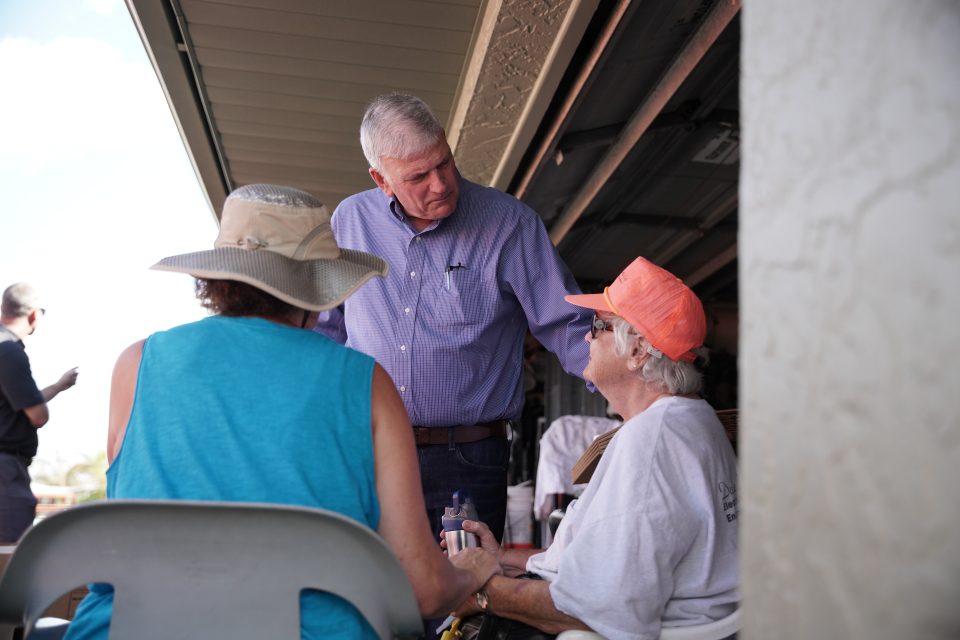 The crisis-trained chaplains are working alongside Samaritan's Purse in all three cities to offer emotional and spiritual care to hurting residents. Two BG-RRT Mobile Ministry Centers are also available as a place for people to talk to and pray with chaplains.
"When you go through storms like this, people want to know if God is mad or angry," Franklin Graham said. "No, He isn't.
"We all go through storms in life. It may be cancer. It may be marriage or something else," Franklin Graham continued. "When we go through storms, we need an anchor, and that anchor is Jesus Christ. Jesus said, 'I will never leave you nor forsake you.'"
Please keep praying for Florida residents and others affected by Hurricane Ian.