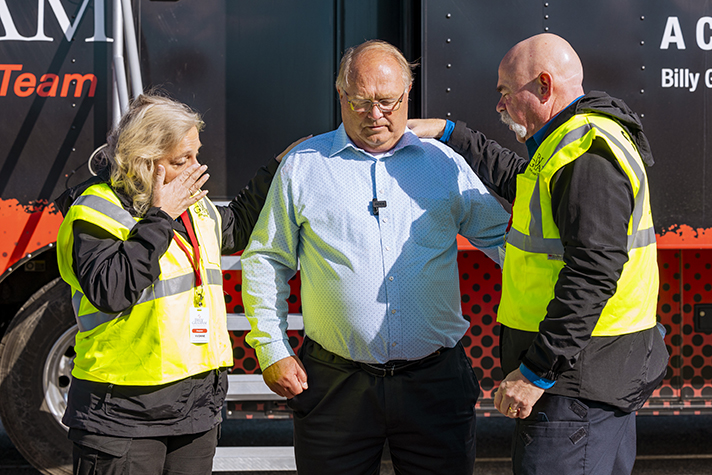 Tuesday, October 24, was the last time Leroy Walker Sr. talked to his son, Joey. They had gone out to breakfast to talk about raising money for a local veteran's group, and at the end of that conversation, Joey insisted on paying for his dad's meal. Leroy says his son was always trying help others.
The two had a tight bond and Leroy loved his son deeply. Just one day later, Leroy's whole world turned upside down.
The Moment Everything Changed
On October 25, 40-year-old Robert Card walked into Schemengees Bar & Grille in Lewiston, Maine, as well as a local bowling alley, where he murdered 18 people and wounded 13 more.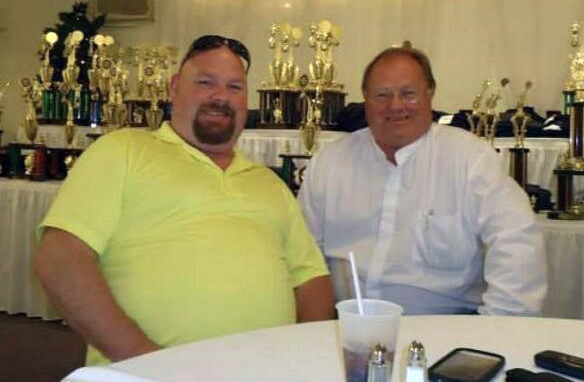 Fourteen hours. That's how long it took for Leroy to find out that his son, a manager at Schemengees, was killed. Police told family that on the night of the shooting, Joey was trying to stop the gunman from hurting anyone else when he was shot.
"I'm upset with the part of him pulling the trigger," said Walker Sr. about the gunman. "I hate that part because he killed my son and many along with him, but do I hate him? No, I don't hate him because he didn't know what he was doing.
"I have learned that every step I've taken, especially in the last few days, if Jesus wasn't in my life and I didn't have Jesus to pray to, I don't know if I could make it."
Jesus Teaches Love and Forgiveness
Two weeks ago, Leroy's pastor was preaching on Matthew 5—the importance of forgiveness and loving our enemies.
"You have heard that it was said, 'You shall love your neighbor and hate your enemy.' But I say to you, Love your enemies and pray for those who persecute you, so that you may be sons of your Father who is in heaven." —Matthew 5:43-45, ESV
Now suddenly, that sermon from his pastor was coming to life. Leroy knew he had a choice. "I've only been a Christian for a short time, but in that short time, I've learned a lot. I can't hate. I don't hate this man. With all the stories of him needing help … this man had a real sickness," Walker Sr. said.
Walker Sr. knows that as hard as it is right now, God will work everything out for His good and great purpose. He misses his son every moment of the day, but he also knows he will see his son again one day in Heaven. He wants others to know the love, forgiveness, and strength Jesus offers in times like this.
"I never thought I had it in me. My pastor has told us all that Jesus will use us when He needs to and that is what has happened right now. He is using me and my son to say to the world, 'There is more in this world than hate.'"
In fact, Walker Sr. shared that he's been receiving notes from people who had walked away from their faith, but have come back to the Lord after hearing his testimony. "I wasn't always a Christian. I was like many people around here. 'We don't need the Lord. We can go on and do it on our own.' That's not true. We need Jesus," he said.
Now that Walker Sr. has Jesus in his heart and life, he knows the Lord will take care of him going forward. He asks others to pray not only for the families of other victims but also for Robert Card's family.
"I hope people don't take hate towards them. Especially now. We have to pray for his family."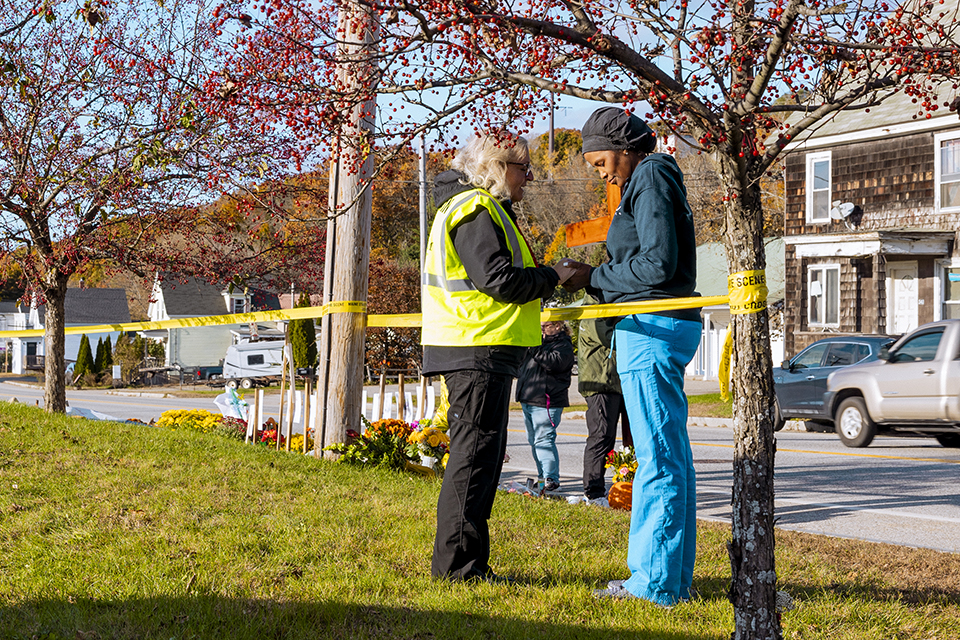 Where the Healing Begins
BG-RRT chaplains Yvonne and Tim Denmark know all too well the pain and grief Leroy Walker Sr. is going through. Their oldest son, Matthew—just 21 years old—was killed by a car as he walked down a road in 2009. The 18-year-old driver had fallen asleep at the wheel.
The driver's grandmother, a Christian, wrote the Denmarks a letter asking for forgiveness for her grandson. Shortly after, the Denmarks met the young man at a diner.
"We just hugged him and cried, because I just think that could have been my child that had done that," said Yvonne. The driver apologized and the Denmarks prayed for the young man. "It can only be through God's grace we weren't angry. We just weren't," Tim shared.
Fourteen years later, only God could know that the Denmarks would meet Leroy Walker Sr. and connect through tragedy. When the Denmarks saw Leroy, Tim gently placed his arm around the grieving father and said, "We are not walking in your footsteps, but we have walked on your path. In the darkness … in the quietness, God will hold you. You have a powerful story that you are going to be able to share and help other people."
The Denmarks know the road that lies ahead for Leroy, but they also know how God can powerfully use tragedy for good. Now, having served as BG-RRT chaplains since 2020, they see how time and time again, God puts people in their path to minister to who have gone through similar tragedies.
"It's just amazing how God uses everything," Tim said. "We feel humbled to be used, to be a part of this and the healing process."
Would you pray for those in Lewiston, Maine, who are grieving, and for God to use BG-RRT chaplains for His glory?