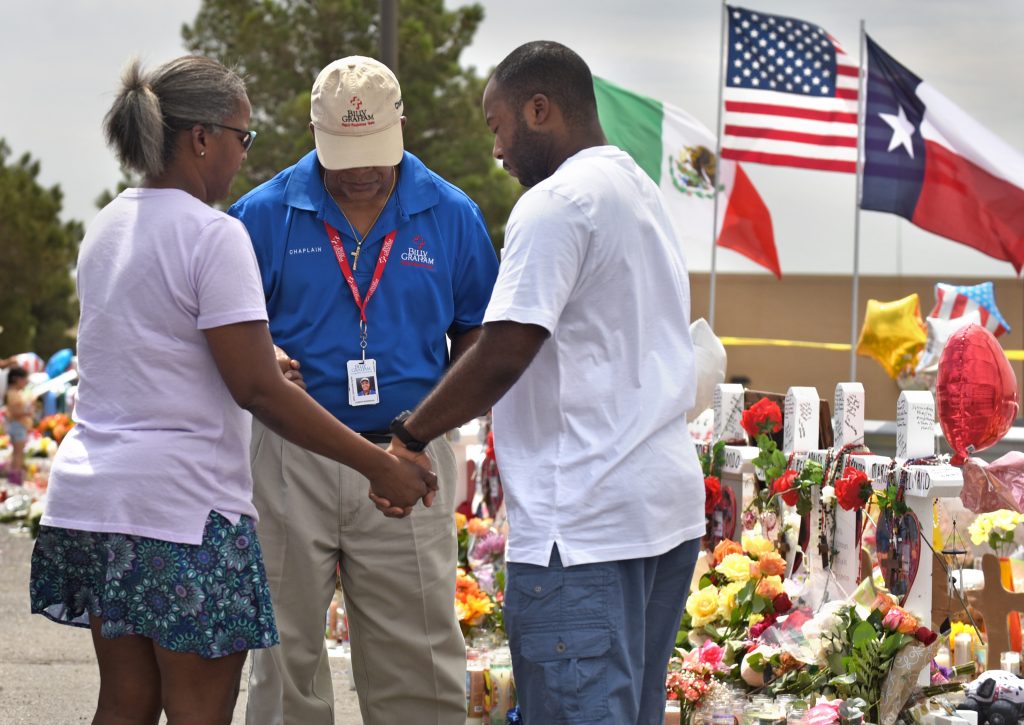 "'For the mountains may depart and the hills be removed, but my steadfast love shall not depart from you, and my covenant of peace shall not be removed,' says the Lord, who has compassion on you."
 —Isaiah 54:10, ESV
Along the border city of El Paso, Texas, a bright star sits resolutely atop one of the surrounding Franklin Mountains. Despite Saturday's mass shooting that's shaken thousands across the nation, the star—created by an electric company decades ago—still shines.
Even in a time of darkness, the city below follows suit as people continuously cling to one another during candlelight vigils and at memorial sites, now crowded with roses, wooden crosses and mementos.
"[Many] keep saying 'El Paso Strong,' and you are strong," Wendy Pittman told several ladies near the Walmart where 22 innocent lives were taken and dozens more injured.
Offering a listening ear and prayers to the hurting, Pittman is part of the Billy Graham Rapid Response Team that has chaplains in El Paso, Texas, and Dayton, Ohio, after the weekend's double deadly shootings.
"This is still so new, I feel very numb," Liliana Narvaez told Wendy. "Everyone is trying to come together and heal. … I didn't think this would ever happen here."
Ranked as one of the safest cities in the nation, the close-knit community was shocked when an outsider drove 10 hours to gun down Walmart shoppers at the Cielo Vista Mall.
"That mall was where I grew up. … It was the place to go shopping, go to the movies, … to see that boy or girl you like," Narvaez said.
>> See ministry in action from the El Paso, Texas, and Dayton, Ohio, deployments.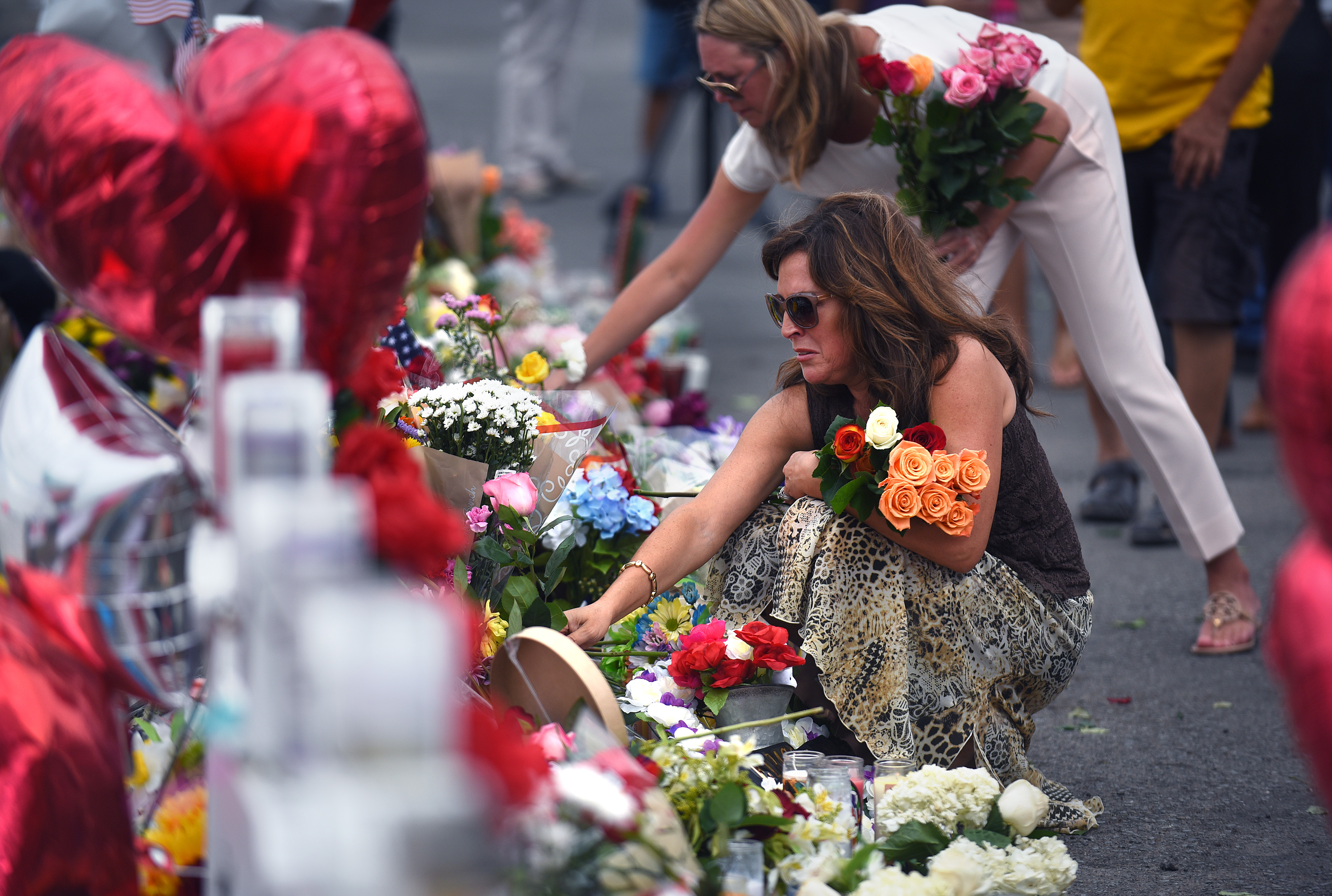 Another El Paso native, Esther Herrera described the area as "comfortable." For her, the shooting was more than too close to home; it struck her heart and soul. Sharing that her deputy-sheriff son was fatally shot in an ambush in late March, Herrera knows the loss her community is now facing.
"It rehashed everything," her husband said as his voice broke, reminded of his son's death once again.
Nevertheless, Esther has faith in her community and her heavenly Father.
"There's a lot of love here in El Paso," the petite woman said, standing tall. "All we can do is just pray for the people left behind. You won't understand something like this until you go through it. It's your faith that keeps you moving forward."
As part of a community that's heavily set in religious tradition, she continued, "We will stick together because evil is not going to win. We need to be compassionate. I don't have anger … [or] hate, but I will destroy evil with prayer."
>> Why does God allow tragedies like this? Read more. 
Nearby, crisis-trained chaplain Joseph Morrison wrapped his arm around the shoulders of community member Carlos Truax, encouraging him to overcome evil with good.
"Let His light shine before men that they may see Your good work," Morrison asked the Lord.
And time after time, a dozen blue-shirted Billy Graham chaplains solemnly asked the God of the heavens to come down and bring His presence to El Paso.
A presence that can be found even in the midst of tears and deep loss; one that doesn't discriminate between the city's various colors and range of diversity, but gives love to all.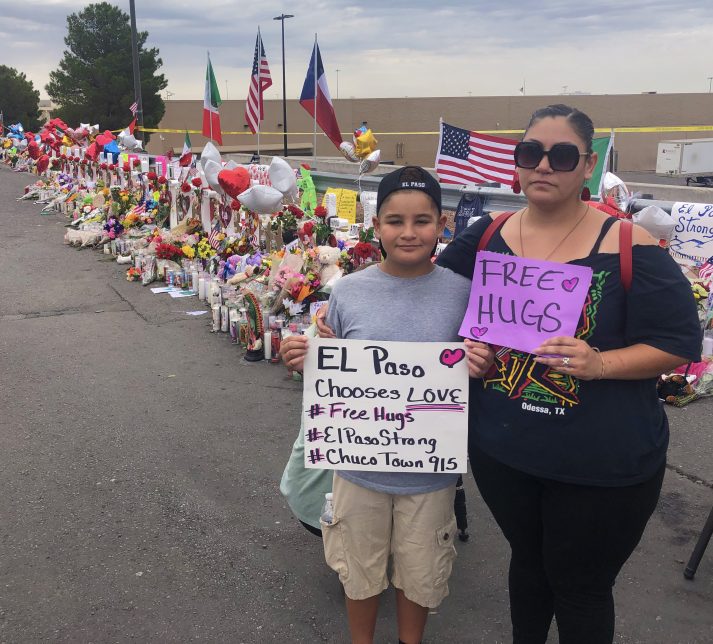 A love that was especially exemplified by 11-year-old Ezra Magallanes, who came to the memorial site with his mom, Clarissa.
Holding a sign that said "free hugs," he ran up to person after person, opening his arms repeatedly.
"Everyone has sadness inside, so we just wanted to come out here and give all these people love with just a hug and impact their heart," the pre-teen said, not knowing a stranger.
"[Jesus Christ] will get us through anything impossible," his mother added, wiping tears that ran past her sunglasses. "You know you're home when you see the star. That's why I stayed to raise my son here. People are so loving and caring."