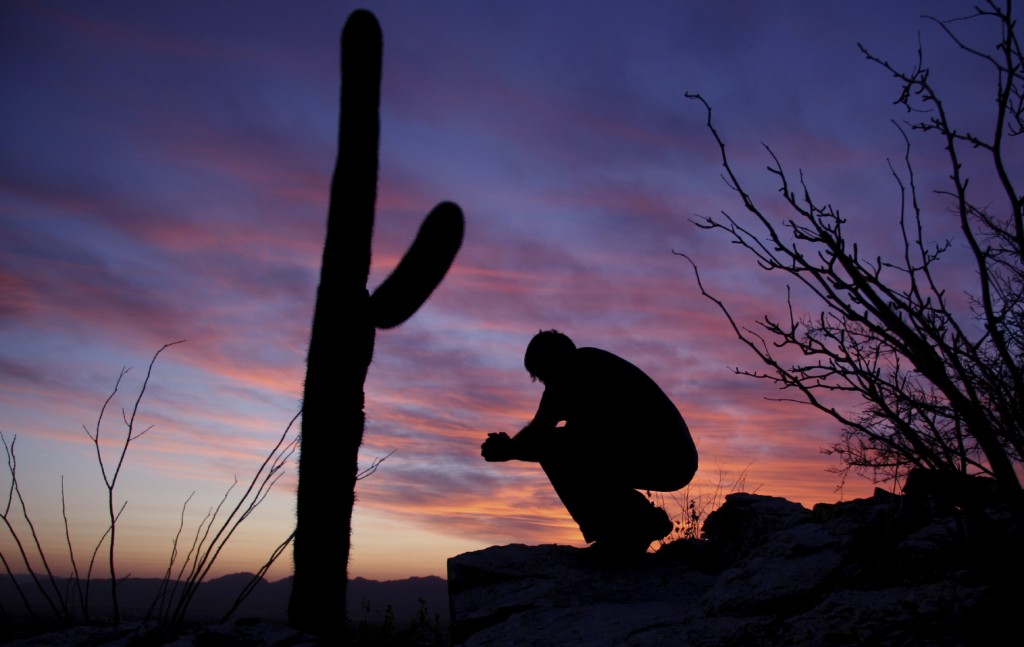 About 27 years ago, Pastor Craig Freitag started praying about holding a Billy Graham Crusade in his area. He was a new pastor at Calvary Church of Needles, a tiny California community east of Los Angeles, and was disappointed when hopes for a Crusade didn't pan out.
Then, in 2010, he started praying again, still eager to have a Billy Graham Evangelistic Association event nearby. An elder in his church, Jerry Lewis, joined him in prayer.
It paid off.
This weekend, at the invitation of local churches like Freitag's, Will Graham travels to Lake Havasu City, Arizona—less than an hour from Needles—to hold a three-day Colorado River Celebration for the tri-state area. It's Will's first time preaching in Arizona, and he'll be joined by Aaron Shust, the Jason Lovins Band, Lacey and Flame.
"There's a real, real excitement in Lake Havasu," Freitag said. He got an email just last week from a pastor there who says the Celebration may be the biggest spiritual event in the area to date.
"Many of them are seeing it as a once-in-a-lifetime opportunity," said Sam Hardy, who's directing the Celebration. "There's a great spirit of anticipation."
Hardy has been in and out of Lake Havasu City for over a year, working closely with area pastors and other local leaders.
Lake Havasu City is young community, established in the early '70s, and sits across the river from a Native American reservation.
It's part of Mohave County, one of the largest counties by square mile in the United States, but also one of the least populated.
"You drive 45 minutes to an hour or more between communities," Hardy said. "They're self-contained cities; there's no suburban bleed."
That isn't keeping these desert communities from uniting, though.
"The biggest thing that I've seen is the connection with the pastors," said Freitag about preparing for the Celebration.
He's been at his church nearly three decades now, but since working on this event has met new pastors and lay leaders from surrounding areas. "Besides the salvation of souls, [the connections] are going to be one of the main fruits that this Celebration produces," he said.
Of about 200 churches in the tri-state area, Hardy said 62 are participating in the Celebration.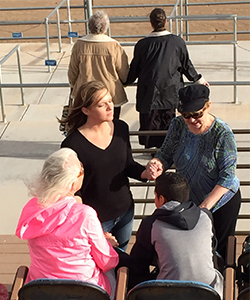 "That's a very significant number," he said. "This region is setting itself up very well, God is setting them up very well, to have significant impact long-term because of the number of churches that have gotten involved."
The Gospel is needed everywhere, of course, but considering the prevalence of substance abuse and an alarming number of recent suicides—Hardy heard of five within a two-week stretch this past January—there are some specific needs in mind for the small communities bordering Lake Havasu.
Local Christians are ready.
Around 750 people have gone through the Christian Life and Witness classes, and about 250 youth have completed FM419 training to learn how to share Jesus with others.
"That's 1,000 people prepared or better prepared to share their faith and to come alongside new believers," Hardy said. "This call to share who Christ is and to disciple new believers is a biblical mandate," he continued, and the training provides a springboard for Christians to "get in the game, not just sit on the sidelines."
Christians are also being challenged to build relationships with non-Christians and pray for opportunities to tell them about the hope of Christ.
"People have already come to know Christ ahead of the Celebration because people have been praying for them," Hardy said.
Freitag prays for many more this weekend. He'll be at the Celebration with his family, and Jerry Lewis, the elder who started praying with him six years ago, will be there, too.
But even though this duo were a big part in bringing Will Graham to Lake Havasu City, Freitag's goal is to let God Himself take the reins.
"I want to try to stay out of the way so that God really moves in our town and our area," he said. "I just want to watch Him work."