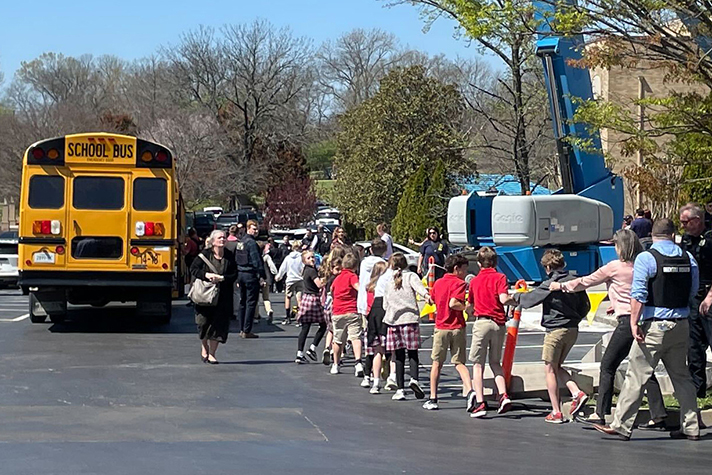 The Billy Graham Rapid Response Team (BG-RRT) is deploying to Nashville, Tennessee, after a shooting at a private Christian school.
Police say a 28-year-old woman went into The Covenant School on Monday morning and began firing. Three children and three adults died, and a police officer was injured. The suspect was also killed by police.
"As a father of four young children, my heart breaks to hear of another shooting at an elementary school. I can't even begin to imagine what these parents must be going through," said Josh Holland, international director of the BG-RRT. "We are sending our crisis-trained chaplains to comfort people, listen and cry with them, pray with them, and share God's love with those who have been impacted by this horrific tragedy."
BG-RRT is sending a Mobile Ministry Center that will be available to anyone who needs a private place to talk or pray with a chaplain.
Please pray for parents, students, school staff, and all others affected by this heartbreaking news. Pray for God's comfort in the midst of unimaginable grief.