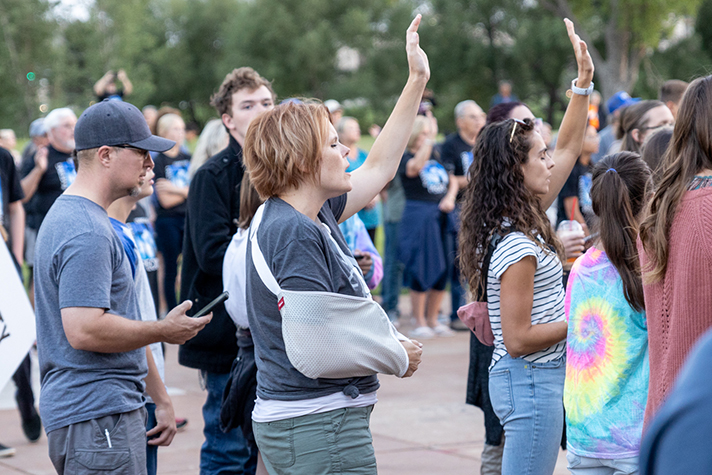 Every day, she stops at McDonald's for a Coke. In the past six months, she's gotten to know an employee who works the drive-thru line.
"She makes me feel better in the morning," Dawn Reber said of her favorite cashier. "She always tells people, 'Good morning, have a good day.'"
Reber is a director for the Will Graham Celebration in Rapid City, South Dakota. She sold her home in Virginia and moved halfway across the country a year ago, even becoming a South Dakota resident while helping plan the event.
>>Watch the Black Hills Celebration live online, September 24-26.
She's totally immersed herself in her new surroundings, meeting lots of people who grew up there.
"The people are very engaging, very friendly, warm and inviting," Reber said.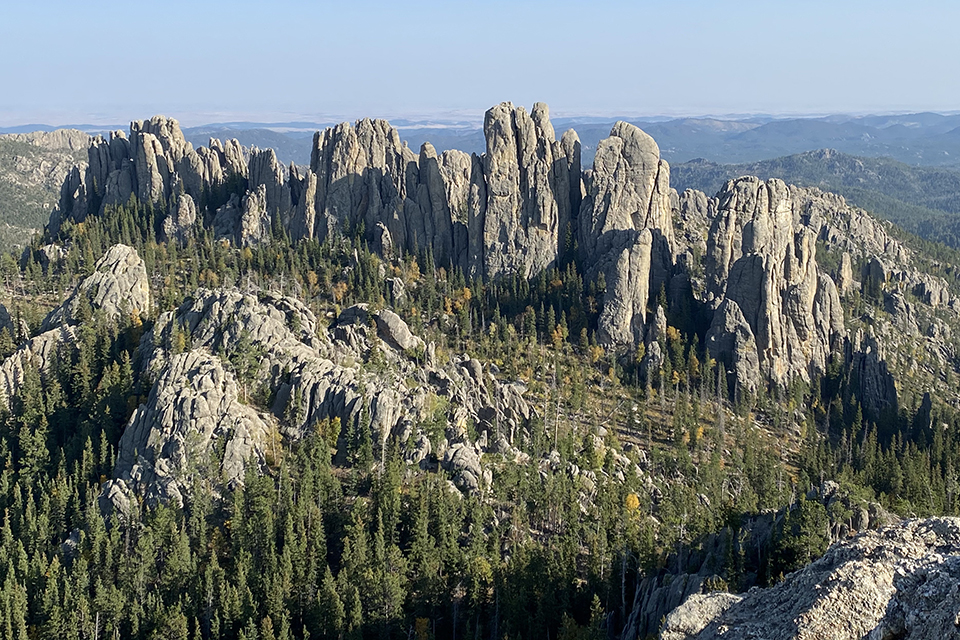 On Tuesday, September 7, Reber left her apartment and took her normal route to McDonald's. But on this day, she handed her favorite cashier a note of encouragement, along with an invitation to the Celebration.
The next day, the cashier—who Reber guesses is in her late 50s—said the heartfelt note made her cry and that she would consider attending the event.
Watch Online
The Black Hills Paha Sapa Celebration with Will Graham will stream live from Rapid City, South Dakota, at WillGrahamLive.com.
September 24, 7 MT | 9 ET
September 25, 7 MT | 9 ET
September 26, 6 MT | 8 ET
Music by The Afters, Kari Jobe, Lacey Sturm, Flame and Cochren & Co.
Reber's fellow Celebration Director John Brandenburg has been inviting people, too, like a woman who works at a local car rental place. She jokingly gives him a hard time if he rents from a different company during his trips to Rapid City.
Like so many Will Graham Celebration staff members before them, Reber and Brandenburg aren't here to roll into town for the weekend, then wipe their hands of it and move on once it's over.
Though Brandenburg splits his time between Rapid City and his family in North Carolina, both he and Reber are plugged into the community.
Since planning began for this Celebration, 148 churches of various denominations have come on board. They're uniting to counsel people who may want to begin a relationship with Jesus during the three-day event, but more importantly, to engage with them and disciple them after.
"The churches have a sense that they've never worked together like this before," Brandenburg said. At gatherings, they've looked around the table in wonder at fellow church leaders and business leaders all coming together for one purpose—to reach their community for Christ.
Unique to the Black Hills Paha Sapa Celebration is the significant Native American population in the area, particularly the Lakota tribe. The name of the Celebration itself is a nod to that. "Paha Sapa" means "Hills Black" in the Lakota language.
That demographic also presents a distinct challenge, and not just in the Black Hills, but in the western part of the state where a huge number of Native Americans live.
Many hold religious beliefs rooted in nature, the universe and spirits. And unfortunately, there's a lot of baggage from past mistreatment by the churches, said Brandenburg.
"Many would acknowledge God, but as soon as you start talking about Jesus, doors often close," he said.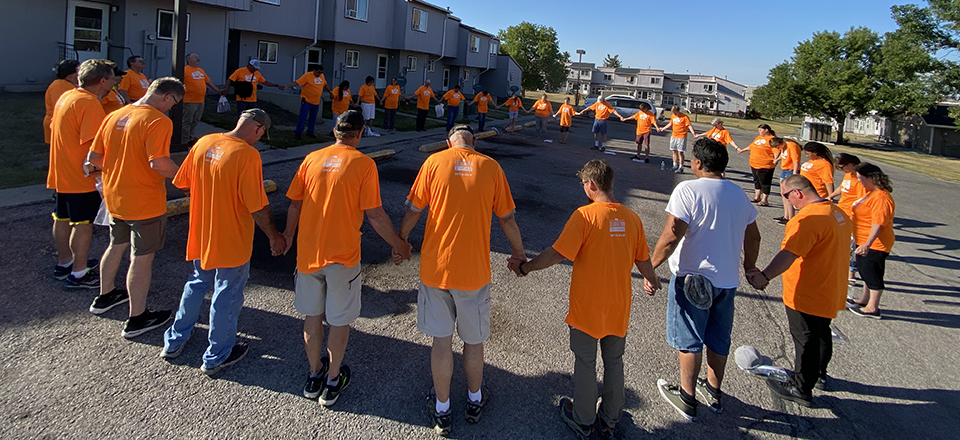 Back in early July, another Will Graham Celebration planned for the Pine Ridge Indian Reservation—less than two hours from Rapid City—was postponed in its original form due to COVID restrictions. But a scaled down basketball camp for children still allowed Will Graham an opportunity to share the Gospel there and let the community know about next week's event in Rapid City.
Since then, leaders from Pine Ridge have been helping with the Rapid City Celebration. Preparation has included an event called PURSUIT to teach students how to live boldly for Christ and share their faith—with music from Christian band Kutless. More than 100 students signed up to be counselors at the Celebration.
In a city where people are used to rodeos and equipment shows, preparation has also included a women-specific gathering with Kendra Graham, wife of Will Graham. And most recently, a student-led prayer gathering at The Monument, the Celebration venue.
More than 400 people showed up at that last one, fanning around the giant building to cover the event in specific prayers.
During Celebration weekend, younger children are encouraged to invite their friends to KidzFest that Saturday morning.
"Every generation can get involved somehow," Reber said.
Though the Celebration will be over when the last person leaves the venue that Sunday, September 26, both Reber and Brandenburg will be around until November.
"We want to make sure that every person who goes forward to make a decision for Christ is followed up with," Brandenburg said.
In the meantime, they're still inviting people. Reber is reaching out to the owner of an automotive shop where she's gotten some work done on her Toyota 4Runner. And to the leasing agents at her apartment complex.
Brandenburg met a retired couple who commented on the license plate of his rental car.
"New York?!" they asked him.
Those two words opened the door for a conversation about why he's in South Dakota, and the couple said they will "pencil in" the Celebration dates.
The Black Hills Paha Sapa Celebration begins Friday, September 24, at 7 p.m. MDT| 9 p.m. EDT. It continues throughout the weekend. Watch the three-day event online at WillGrahamLive.com.