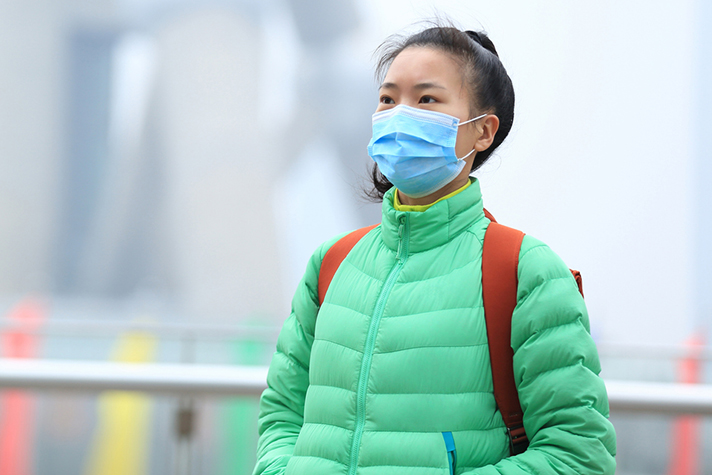 Two months after the first coronavirus death was reported in Wuhan, China, more than 100 countries and territories have confirmed cases of the disease. So far, over 127,000 people have been infected; 4,700 have died and over half have recovered.
Fears of the disease have steadily risen in the past several weeks, affecting travel, education, manufacturing and housing. Masks, everyday cleaners and hand sanitizer are harder to come by in stores, and on Thursday, U.S. lawmakers approved a multi-billion dollar spending package to fund the nation's response to the outbreak.
While funding and supplies are necessary and helpful, they can't address people's deeper needs in the midst of this crisis. Through the Billy Graham Evangelistic Association's internet evangelism ministry, Search for Jesus, more than 27,000 people across six languages have visited a Gospel-centered page on the coronavirus. Many are searching for God, with more than 600 of them indicating that they want Jesus Christ to be part of their lives.
The majority of those online visitors are Chinese speakers reading the page in Mandarin. (It's also available in English, Spanish, Korean, Arabic and Portuguese.)
Here are 5 comments from Chinese-speakers around the world, translated into English:
"I am a student who just came to the USA by the last flight before the airline cancelled all flights. I am so scared and do not know what to do. Mom pushed me to get out of China for safety and catch school on time. But even in [San Francisco], there are confirmed cases and there are so many Chinese that traveled back from China recently. I really get nervous and anxious every day. Thank you for the message."
—Woman from San Francisco
"Thank you for the page. I am so depressed by Hong Kong since last June. People are angry and helpless. We have not finished yet the efforts for democratic rights, and now are deprived of the good health under the virus threat which is still out of control. We do not know what is going on and can only rely on God for His help and guidance."
—Man from Hong Kong
"Thank you for the website and the WeChat messages. We are living in Finland which is far away from China and now it is still very cold. We are so panicked that even in Finland there are confirmed cases. Me and my Chinese fellows are so scared and panicked. We are concerned of our family and friends in China. We do not dare go to church. Even the local people seem not to worry as much as we do. I really need God in this critical time."
—Woman from Finland
"Thank you for the page. The Chinese nation is in a most critical time now. Virus is like the plague in the Bible. … We must repent and return to God, so we can have new hope and new life."
—Man possibly in mainland China
"Thank you for the website. Please pray for Australia and Chinese people here. We are still suffering the fire and cannot believe what is going on now with the virus. Is God coming? Where is He?"
—Woman from Australia
Please keep all affected by this epidemic in your prayers.
Pray that people worldwide will take precautions to stop the spread of the disease.
Pray those currently infected will recover.
Pray for wisdom and guidance as medical professionals and business owners determine how to move forward.
READ MORE: BGEA, Samaritan's Purse Offer Hope in Midst of Coronavirus Outbreak
SHARE: Do you know someone worried about this virus? Share a word of encouragement in Mandarin, English, Spanish, Korean, Arabic or Portuguese.