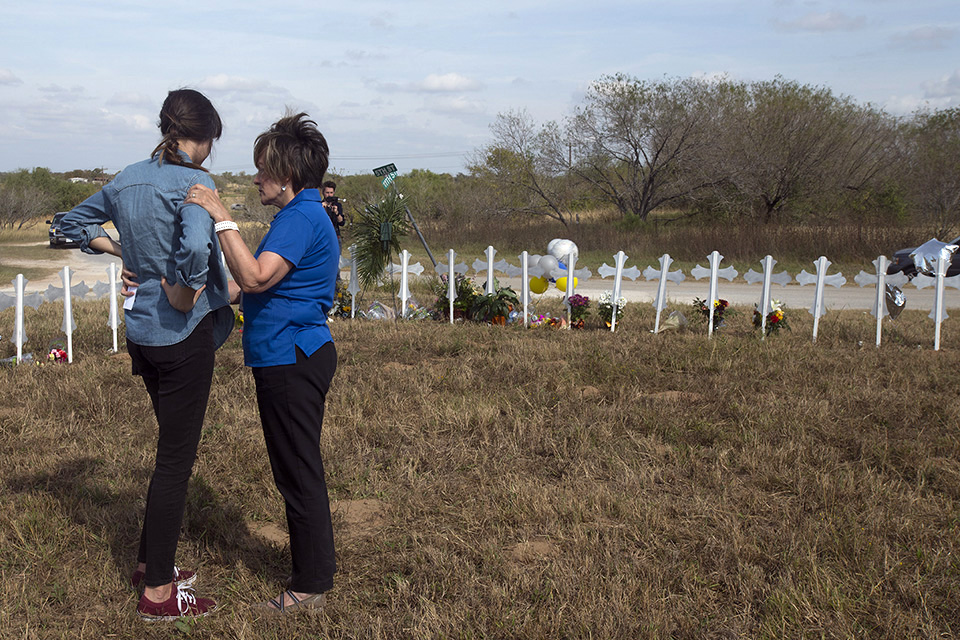 Trust in the Lord with all your heart. And lean not on your own understanding.
-Proverbs 3:5-6
Hearts are devastated in the tightknit community of Sutherland Springs, Texas, as families, friends and neighbors are grappling with the aftermath of the deadliest mass shooting in their state's history.
Billy Graham Rapid Response Team chaplains are walking alongside members of this hurting community, attending vigils with them, listening to their stories and, in some cases, just holding those experiencing unimaginable grief.
"It's not a time to say anything really," said chaplain coordinator Barb Grabowski. "It's just a time to let them know they're not alone.
"Ministry is just being there and holding them," she added. "They've gone through a nightmare."
Just days ago, a shooting gutted this otherwise quiet Texas town that's so small it apparently was left off the most recent government census. Some state reports believe a couple hundred people call the Wilson County town home. Fifty of them regularly attended First Baptist Church, so it's staggering to see reports that 26 people did not survive the shooting there. Another 20 were injured.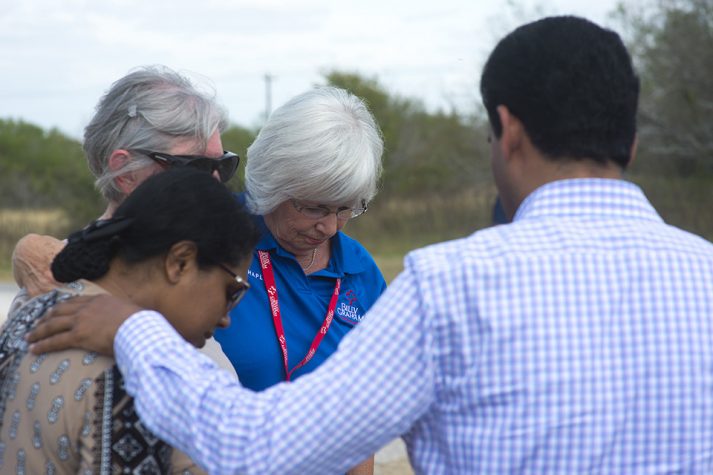 The Grabowskis were serving on a flooding deployment two hours southeast in Rockport when the shooting happened. They headed north, and upon their arrival Sunday afternoon, they were invited to offer emotional and spiritual care as family and friends learned if their loved ones survived the massacre.
"As they were calling these people out individually, you could just see their faces," said Barb, who in 2013 served as a Rapid Response Team chaplain with Leo in the aftermath of the Sandy Hook shooting. "It was very intense. I think they're still in shock."
Two local vigils have been held this week and another one is planned for Wednesday. It's a way the community, particularly pastors, are coming together for the glory of God. Barb said one of the vigils included an altar call that was "really powerful."
Chaplains will continue to be available in this community, listening to people share their stories and helping them navigate the tough days ahead. After all, the devastating reality is there now are funerals to plan. One family will say goodbye to three generations, eight loved ones in all.
Please continue to pray for all affected by this tragedy, particularly first responders who worked the crime scene.