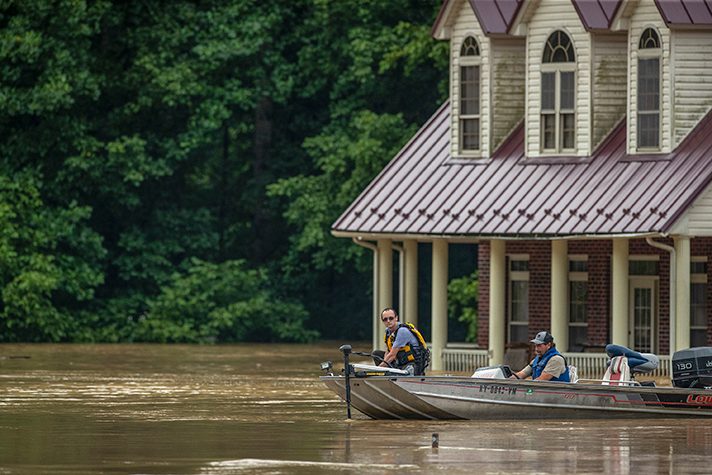 The news out of eastern Kentucky is dire.
At least 37 people have died, including six children, following deadly flash flooding on Wednesday.
"And that number is likely to increase," tweeted Kentucky Gov. Andy Beshear, who has declared a state of emergency and mobilized the National Guard. "We are still in the search and rescue phase."
The Billy Graham Rapid Response Team (BG-RRT) has deployed crisis-trained chaplains to Floyd County to provide emotional and spiritual support during this time of historic flooding.
Hundreds of people have already been rescued, with homes completely underwater and at least 28 state roads blocked.
BG-RRT chaplains are on the ground today, assisting Samaritan's Purse to help meet the physical, emotional and spiritual needs of those impacted by the flooding. The BG-RRT's Mobile Ministry Center will be set up to offer a place for people to gather and pray.
"We can't even begin to imagine how scary this situation must have been and the loss of life is devastating," said Josh Holland, international director of the Rapid Response Team. "Our thoughts and prayers are with the people of eastern Kentucky. We are sending our crisis-trained chaplains to pray with, comfort, listen and share God's love with those who have been impacted by this storm."
The deployment marks a return to eastern Kentucky as a team responded to Breathitt County, Kentucky, after flooding destroyed more than 200 homes in March of 2021. The BG-RRT has also deployed to a second site in Breathitt County for this emergency, as well as a second Mobile Ministry Center.