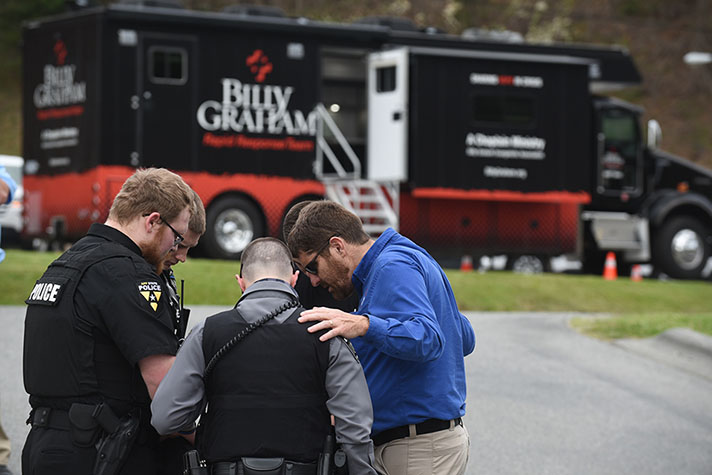 The Billy Graham Rapid Response Team (BG-RRT) deployed to McKeesport, Pennsylvania, after an officer was killed and another was injured during a shooting Monday, Feb. 6. The officers were responding to a domestic call when they encountered the suspect, who opened fire.
One month ago, BG-RRT chaplains deployed to Brackenridge, Pennsylvania, not far from McKeesport, after the police chief there was shot and killed.
"Law enforcement in Allegheny County has once again suffered a tragic loss. Our hearts are heavy to hear about a McKeesport police officer killed," said Josh Holland, international director of the BG-RRT.
"Our National Law Enforcement Ministry, part of the Billy Graham Rapid Response Team, knows how important it is to minister to officers, their families and the community, during these crisis situations. That's why we are sending our trained law enforcement chaplains to listen, comfort, pray, and share God's love with those who have been impacted by this horrific tragedy."
Four Billy Graham chaplains with law enforcement backgrounds ministered to the police department and community.
Please pray for all those impacted by this shooting.