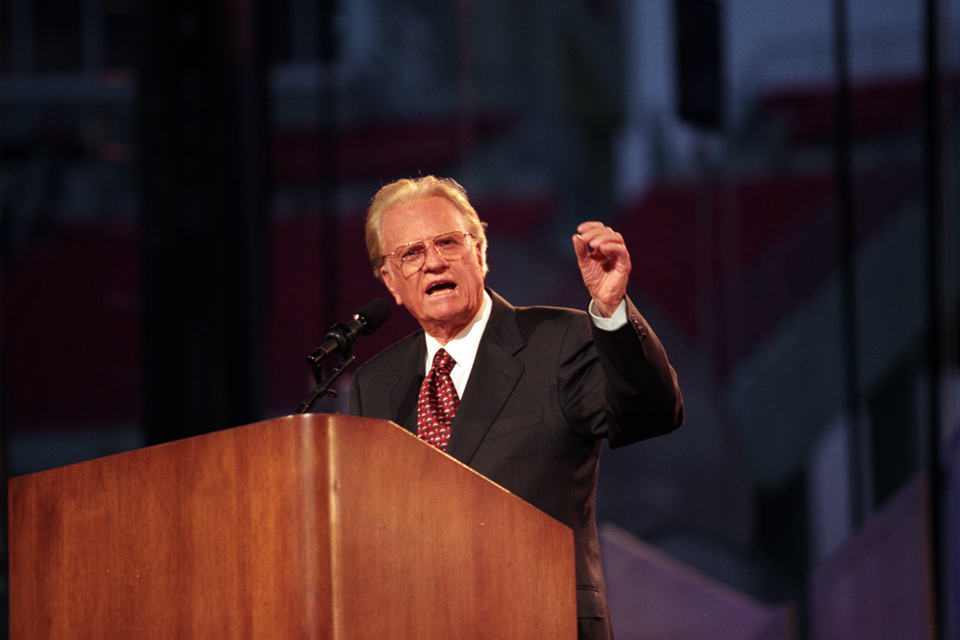 When once asked, 'What is the definition of sin?' Billy Graham gave the following answer:
A sin is any thought or action that falls short of God's will. God is perfect, and anything we do that falls short of His perfection is sin.
The Bible actually uses a number of examples or "word pictures" to illustrate what this means. For example, it tells us that sin is like an archer who misses the target. He draws back his bow and sends the arrow on its way—but instead of hitting the bull's-eye, it veers off course and misses the mark. The arrow may only miss it a little bit or it may miss it a great deal—but the result is the same: The arrow doesn't land where it is supposed to.
The same is true of sin. God's will is like the center of that target—and when we sin, we fall short of His will or miss the mark. And this is something we do every day; as the Bible says, "For all have sinned and fall short of the glory of God" (Romans 3:23). Even when we aren't aware of it, we commit sin by the things we do (or fail to do), or by the way we think.
This is why we need Christ, for only He can forgive us all our sins, and only He can help us live the way we should. We can't forgive ourselves, nor can we change our hearts and make ourselves better in God's eyes.

Mr. Graham has also been asked whether all sins are equal in God's eyes. This was his answer:
It is always difficult and dangerous to attempt to list sins according to their degree of seriousness. In one sense, all sins are equal in that they all separate us from God. The Bible's statement, "For the wages of sin is death …" (Romans 6:23), applies to all sin, whether in thought, word, or deed.
At the same time, it seems obvious that some sins are worse than others in both motivation and effects, and should be judged accordingly. Stealing a loaf of bread is vastly different than exterminating a million people. Sins may also differ at their root.
Theologians have sought for centuries to determine what the essence of sin is. Some have chosen sensuality, others selfishness, and still others pride or unbelief. In the Old Testament, God applied different penalties to different sins, suggesting variations in the seriousness of some sins. A thief paid restitution; an occult practitioner was cut off from Israel; one who committed adultery or a homosexual act or cursed his parents was put to death (see Exodus, chapter 22 and Leviticus, chapter 20).
In the New Testament Jesus said it would be more bearable on the day of judgment for Sodom than for Capernaum because of Capernaum's unbelief and refusal to repent after witnessing His miracles (Matthew 11:23-24). The sins of Sodom were identified in Ezekiel 16:49-50 as arrogance, gluttony, indifference to the poor and needy, haughtiness, and "detestable things."
When Jesus spoke of his second coming and judgment, he warned that among those deserving punishment some would "be beaten with many blows" and others "with few blows" (Luke 12:47-48). He also reserved His most fierce denunciations for the pride and unbelief of the religious leaders, not the sexually immoral (Matthew 23:13-36).
However, remember that whether our sins are relatively small or great, they will place us in hell apart from God's grace. The good news is that Jesus paid the penalty for our sins and the sins of the whole world at the Cross. If we will repent and turn to Jesus in faith, our sins will be forgiven, and we will receive the gift of eternal life.
Find Peace with God
The BGEA is committed to reaching the lost with the Good News that our sins can be forgiven when we make a decision for Christ. If you haven't accepted Jesus as your Savior, we invite you to find peace with God today.