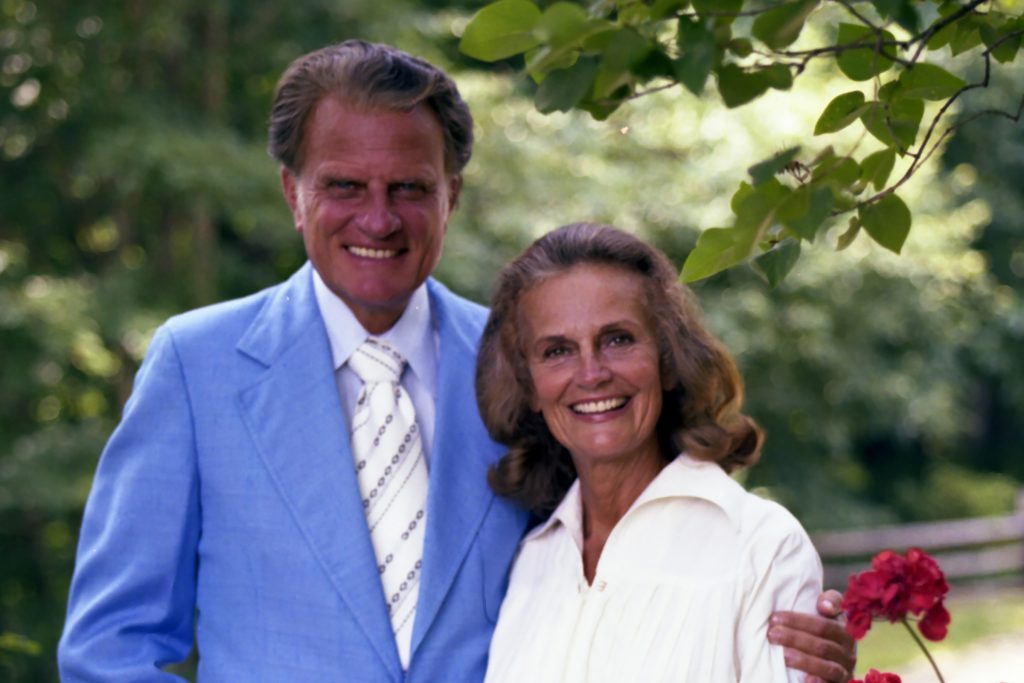 Q: What was crucial to Billy and Ruth Graham's happy marriage?
A: They gave each other grace.
Billy Graham described his relationship this way: "Ruth and I don't have a perfect marriage, but we have a great one," adding that being "happily incompatible" makes for a healthy marriage. Ruth Bell Graham, married to Billy for nearly 64 years, said, "If two people agree on everything, one of them is unnecessary."
The evangelist said that the sooner you start accepting each other's imperfections, the better you can adjust and enjoy being together. "For a married couple to expect perfection in each other is unrealistic. We learned that even before we were married."
Billy Graham's advice applies to all relationships. "Being human, not one of us will ever have a relationship with another person that doesn't have a wrinkle or a wart on it somewhere." He said, "The unblemished ideal exists only in 'happily ever after' fairytales."
Mr. Graham shared this advice in his autobiography, Just As I Am. For over 60 years, he has encouraged couples to put God at the center of their marriage. "[God] can help you begin to rebuild your marriage and your life if you will let Him rule in your life" (from Billy Graham in Quotes).
Visit Ruth's Attic Online to get your own copy of Just As I Am or Billy Graham in Quotes.