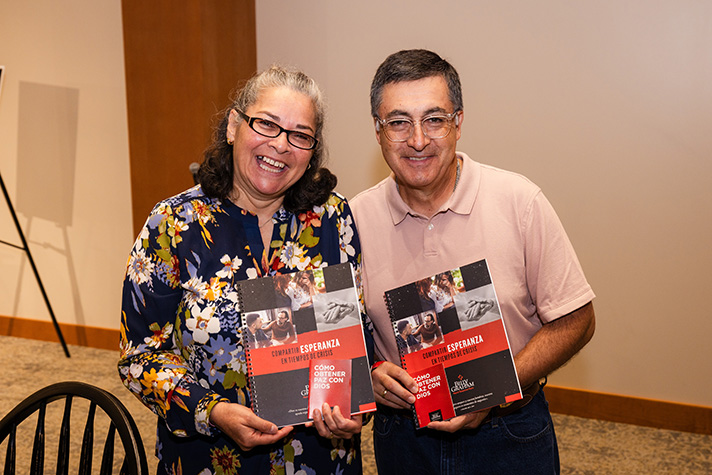 At different moments in life, we all know someone who experienced a tragedy. It could be the loss of a loved one, a natural or man-made disaster, or a negative medical diagnosis.
You see people's pain and you can't help but think that, above all else, they need the hope of Jesus Christ.
But how do you approach them? What do you say in such circumstances?
Sharing Hope in Crisis, a seminar provided by the Billy Graham Evangelistic Association (BGEA), equips believers to share the love and compassion of Christ when people are going through grief and loss.
On Sept. 9, the Billy Graham Rapid Response Team (BG-RRT) led this training in Spanish for the first time in the U.S. Spanish is the fourth most spoken language in the world and the second most spoken language in the nation.
"The growth of the Hispanic community in the United States is undeniable, and there is a significant need to train Spanish-speaking people to minister to this population in their time of need," said Angel Jordán, director of Hispanic Initiatives at BGEA.
Francisca Cruz was pleasantly surprised when she discovered that this training would be available in her first language.
"I have learned in other courses how to respond to physical needs when tragedies happen, but when a person is traumatized, they need emotional support," she said. "With this course, I now know safely and confidently how I will provide that support."
During the one-day training, Hiram Sanchez—a pastor and chaplain coordinator with the BG-RRT—explained the most effective ways to minister to people who went through a life crisis.
"We can participate in the ministry of emotional and spiritual care by listening to people, helping in a practical way, and giving them hope in God's love," said Sanchez.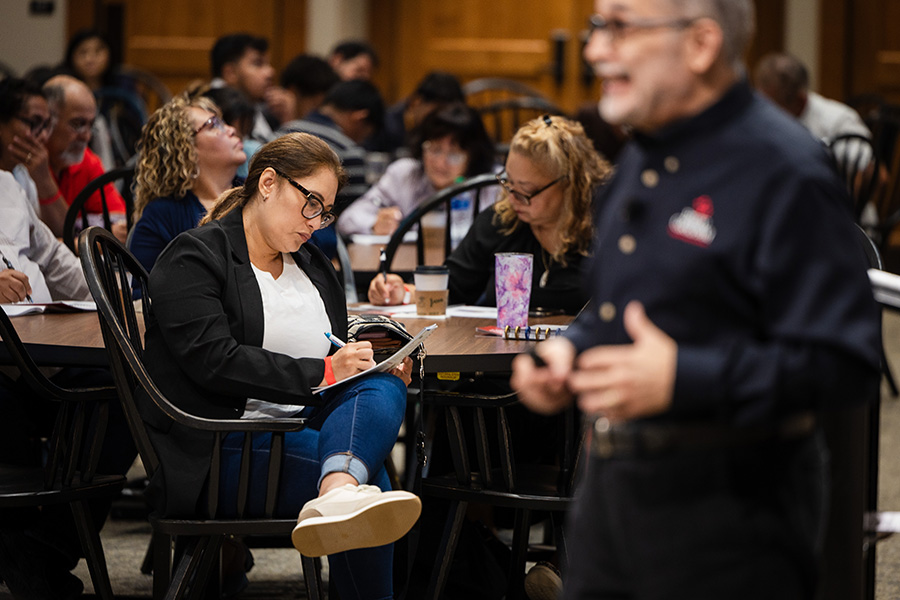 Sitting in the audience, Joanna Ramirez was paying close attention to the training and grabbed her pen frequently to jot down notes.
"We always know people who are going through a crisis situation," she said. "In those moments, we don't want to make comments that are harmful or hurtful. … If we're not careful, we can say things that even cause people to turn away from God."
At the end of the event, Ramirez said she feels ready to put what she learned into practice.
The Sharing Hope in Crisis course provides practical advice that any Christian believer can use with hurting neighbors and friends, but it is also the first training step for those who would consider becoming a BG-RRT chaplain. Many who attended the training shared their interest in taking that next step.
>>Interested in Sharing Hope in Crisis training in English? Get details about upcoming in-person seminars, or register for the free training online.