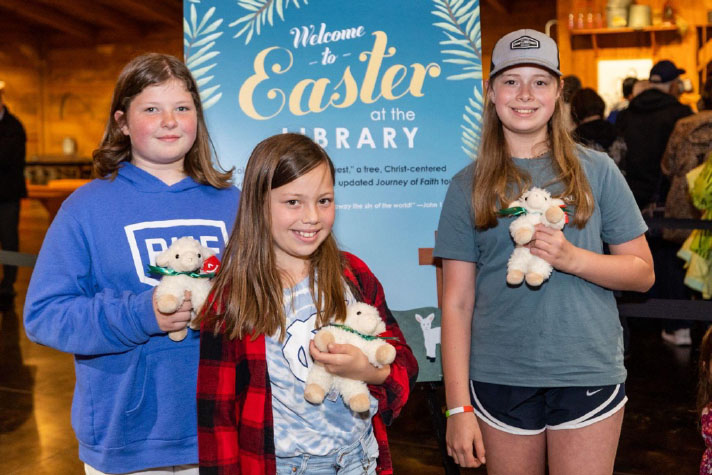 Children filled the Billy Graham Library on Saturday with laughs and bright smiles for its yearly event, Easter at the Library.
The event kicked off with a concert from the well-known Christian children's music band Go Fish.
"There are a lot of times in my life when I feel very small and powerless," Go Fish lead singer Jamison Statema said from the stage. "But the Bible reminds me that God is strong," and launched into the song: "My God is so big and so strong and so mighty, there's nothing my God cannot do …"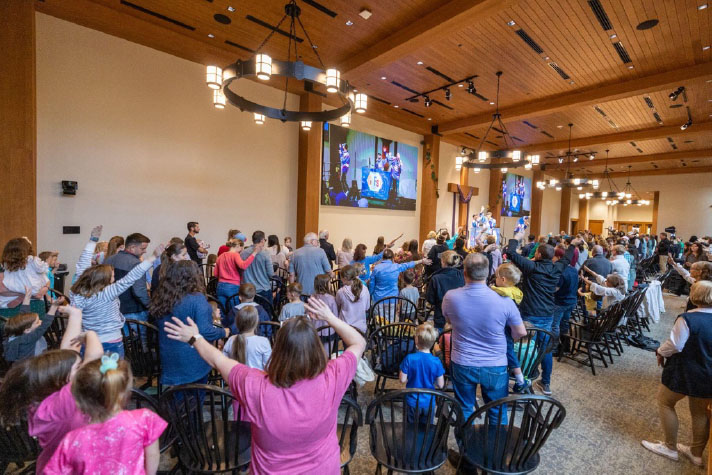 The band's lively songs energized children and adults alike, and in no time, both were singing and clapping to the music. The songs reminded the audience how much God loves them—and encouraged them to celebrate that Jesus has risen.
"When we received the invitation, we were thrilled because we had not done an Easter-specific program in a long time," said Jamison in an interview. "We had recorded some Easter songs but we've never performed them live until today.
"We always say we make music for kids ages 0 to 99. When we see that grandparents and parents and kids can actually enjoy a concert together, that's what Go Fish is all about."
After the concert, the kids and their families listened to God's eternal plan of salvation and were invited to pray to receive Jesus Christ as their Savior and many responded.
This year, Easter at the Library featured a scavenger hunt where kids had to find different items throughout The Journey of Faith tour, which tells the story of how God guided Billy Graham's life and ministry.
"My favorite part was the scavenger hunt," 11-year-old Harley said. "It was hard and exciting. I also liked when they said my favorite Bible verse at the concert."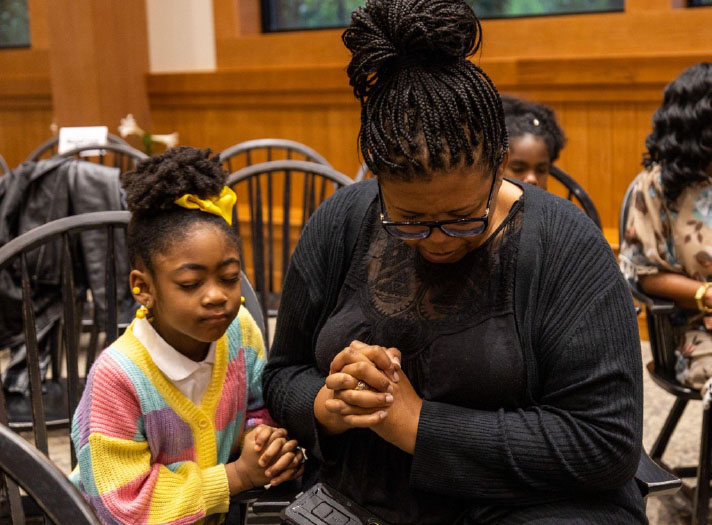 From Romania to Charlotte
Claudio came to Easter at the Library with his wife, his four children, and his 12-year-old sister-in-law. Born in Romania, Claudio moved to the U.S. when he was 14 years old.
"I've heard a lot about Billy Graham, I've followed him for a long time, since I was 6 years old," he said. "That helped me as I grew in my faith, but didn't have the chance to come here before because I lived in Oregon. I was looking forward to being here.
"It was great to bring the kids today. They enjoyed everything, especially the cotton candy," he said, as his children smiled.
>>Have you visited the new Journey of Faith tour at the Billy Graham Library? Make your plans today.