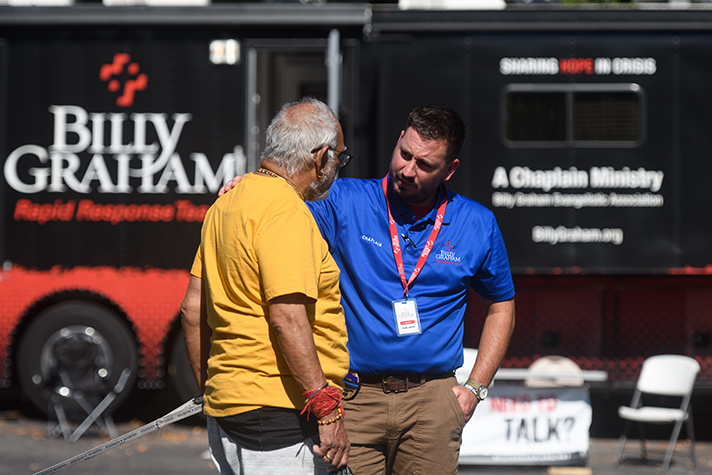 Billy Graham Rapid Response Team (BG-RRT) chaplains recently ministered in Raleigh, North Carolina, after a mass shooting in a residential area by the Neuse River Greenway Trail.
Five people, including 29-year-old off-duty police officer Gabriel Torres, were killed by a shooter who opened fire in the Hedingham neighborhood before heading toward a nearby walking trail Thursday night. Thousands of people were told to stay inside their homes as police looked for the suspect. Hours later, a 15-year-old suspect was arrested.
The deceased range in age from 16 to 53.
"What an incredibly terrifying situation. My heart is heavy to hear about this tragic mass shooting," said Josh Holland, international director of the BG-RRT. Crisis-trained chaplains were deployed "to comfort people, listen and cry with them, pray with them, and share God's love with those who have been impacted by this horrific tragedy."
BG-RRT chaplains offered comfort near a Mobile Ministry Center at the Hedingham Community Pool as a hub for prayer and conversation with locals.
Please pray for the Raleigh community in the wake of fear and loss.