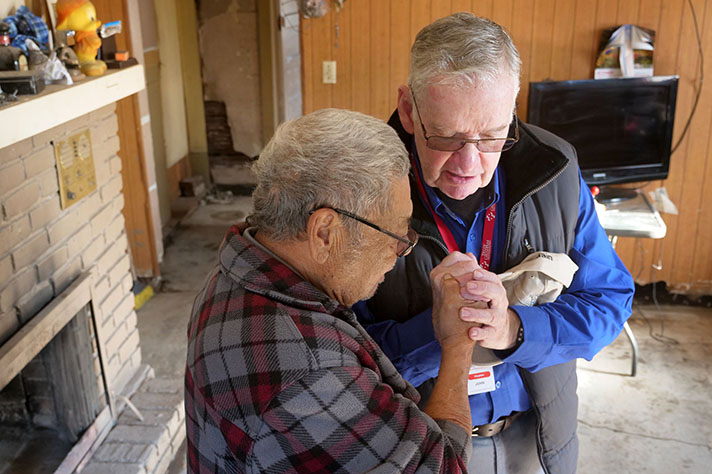 The Billy Graham Rapid Response Team (BG-RRT) is in Merced County, Calif., after the region was inundated by floodwaters that displaced approximately 1,600 residents.
"As we see the many lives impacted because of this flooding in Merced County, Calif., our hearts are heavy for those who have suffered great loss," said Josh Holland, international director of the BG-RRT.
"I'm so thankful for our crisis-trained chaplains who will be there to provide emotional and spiritual care, as the area begins the recovery process. We want to make sure people know we care and God loves them."
Chaplains are offering a listening ear and prayer in this area, located about 66 miles north of Fresno.
Two weeks ago, thousands of Merced County residents were evacuated from their homes when relentless rain overflowed the banks of Bear Creek, a scenic waterway that winds through the county. At least 400 locals had to be rescued when their homes and vehicles were submerged.
This area is one of numerous California communities battered by severe weather in recent weeks. Storms have triggered landslides and mudslides across the state, causing at least 20 deaths.
As homeowners pick up the pieces, chaplains are serving alongside Samaritan's Purse teams who are repairing residents' homes. A BG-RRT Mobile Ministry Center is available as a safe haven for conversations with chaplains.
Please pray for those who are recovering from the crisis and ask God to use Billy Graham chaplains to bind up broken hearts.