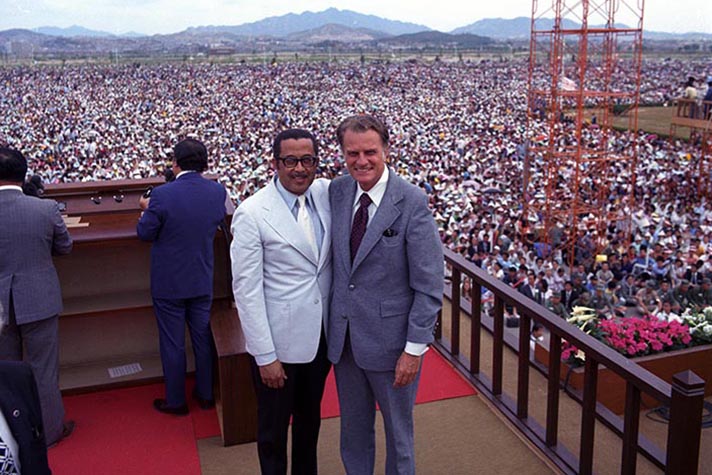 The year was 1957.
Sitting with a dozen other pastors and civic leaders in front of 18,000 people, Howard Jones felt the weight of his position. He'd been asked by Billy Graham to help integrate the evangelist's New York City Crusade at Madison Square Garden.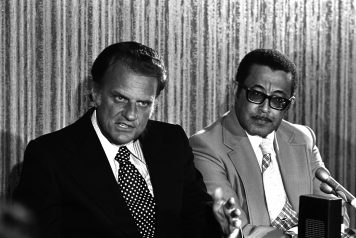 In his autobiography, Gospel Trailblazer: An African American Preacher's Historic Journey Across Racial Lines, Jones described the reality: "We were all people of faith—Christians who loved the Lord. However, one thing set me apart from the other men on the platform: I am black."
Jones organized a rally in Harlem in which Billy Graham preached and invited the crowd to the Crusade. Many Blacks came to the 16-week event.
After the Crusade ended, Graham asked Jones to be a full-time associate evangelist with the Billy Graham Evangelistic Association (BGEA). He became the ministry's first Black associate evangelist.
Jones wrote how being the first African American to realize a key achievement in the U.S. was a mixed blessing.
It is an honor to overcome a barrier that has long kept Blacks on an unequal footing with whites. But, along with the outer triumph, there is an inner ache—an angst—of having to live with the often unfriendly fallout of going where no Black man has ever gone before. It's feeling that you're a living experiment, a human lab test. It's the pressure of knowing your every word and action has the potential to make or break the hopes of millions of others who will come after you. …

Back in 1957 we were just three years removed from the landmark Brown v. Board of Education case that opened the doors for racial integration in the United States, and we were still a few years away from Martin Luther King's rise to national prominence. It was a different world. …

I didn't receive death threats, but I was the recipient of plenty of dirty looks. And when news hit the street that Billy was thinking of bringing me on board, he received an alarming number of disparaging letters: "You're going to ruin your ministry by adding minorities," came the warnings. "We may have no choice but to end our support."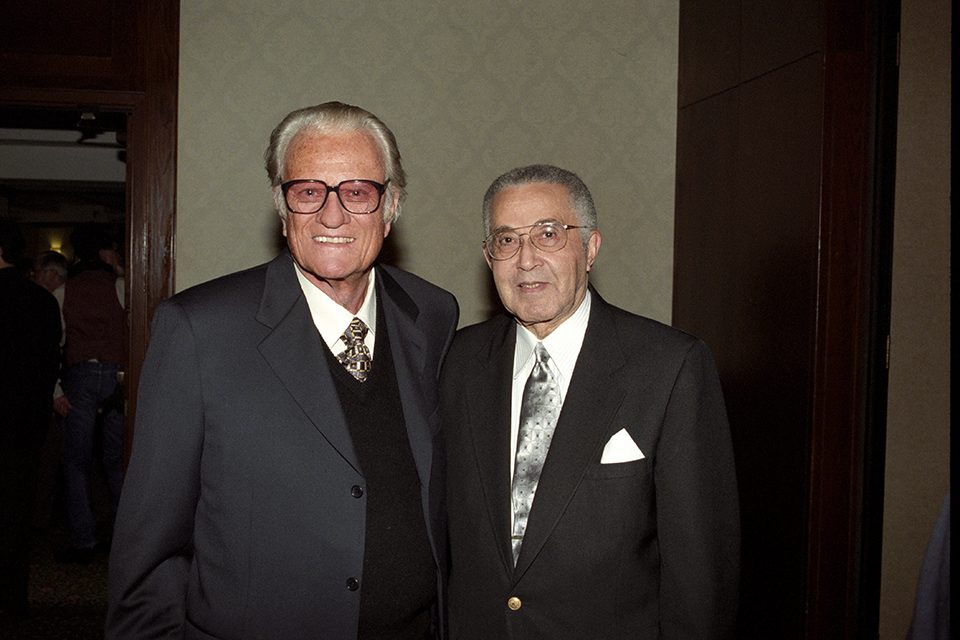 The associate evangelist went on to travel the world with Billy Graham and handled much of the groundwork for his 1960 African Crusade. In 1961 alone, he led BGEA Crusades in Philadelphia, Liberia, Nigeria, Ethiopia, Sudan and Kenya.
Over the years, Jones wrote or co-wrote five books, including, Heritage and Hope: The Legacy and Future of the Black Family in America.
He became the principal speaker for BGEA's "Hour of Freedom" radio broadcast for 35 years. In 1995, Jones became the first Black member of the National Religious Broadcasters Hall of Fame.
In Jones' autobiography, Billy Graham wrote in the foreword: "We will never forget Howard's courage in joining the Billy Graham Team in the mid-1950s, at a time of great racial tension throughout the country."
After Jones' death in 2010 at 89 years old, Billy Graham wrote this note to his family: "Howard Jones was one of my best friends. He did more for race relations among evangelicals than any other person of his generation."