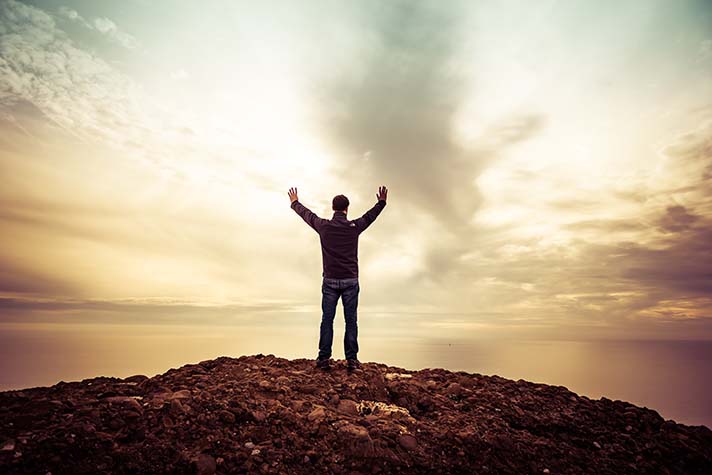 "Age of Grace."
To some, this might sound like a Hollywood film or an era when practicing civility was of the utmost importance. But what really does the phrase mean if it's not about movies or manners?
It's a grace period, and we're in the midst of it right now. God chose us to live during this significant time in history.
In his book Alone with the Savior, Billy Graham writes, "We are living in an age of grace in which God promises that 'whosoever will' may come and receive His Son."
How long will the Age of Grace last? Only God knows. In his writings, Billy Graham warned that it won't last forever.
"Jesus Christ died for the sins of the world and extended His mercy and grace to whoever will receive Him as Lord and Savior (Revelation 22:17). God's offer of forgiveness and new life still stands. But this period of grace will not go on indefinitely, and someday it will be too late for men and women to repent and turn to the Lord Jesus Christ."
>>Read full answer based on the writings of Billy Graham.
That's because if we die without receiving Christ as Savior—or when He returns and we've rejected Him—there aren't any more chances. We'll be judged for our sins.
The Bible gives us a glimpse of that day—or night—in this passage from 2 Peter 3:9-10.
"The Lord is not slow to fulfill his promise as some count slowness, but is patient toward you, not wishing that any should perish, but that all should reach repentance. But the day of the Lord will come like a thief, and then the heavens will pass away with a roar, and the heavenly bodies will be burned up and dissolved, and the earth and the works that are done on it will be exposed." 
God has used this stretch of time to build His church. By obeying Christ's commandment to take the Gospel around the world, believers are carrying out the Great Commission.
>>See where the Billy Graham Evangelistic Association shares the Good News.
What's My Role?
You might think, "I believe all this, but what's my purpose in the Age of Grace?" The Bible says Christ-followers are to love and obey God, love their neighbor and tell others about Him as the disciples did. To put it simply—you can help Christ build His church by letting others see Jesus through your actions.
Don't hide your faith from others, but also, don't overwhelm them. Build a friendship first, and then sharing the Good News comes more naturally. Pray and ask God to give you the words and guidance on timing.
In Acts 1:8, the Bible says, "You will receive power when the Holy Spirit has come upon you, and you will be my witnesses in Jerusalem and in all Judea and Samaria, and to the end of the earth."
With the Holy Spirit—God Himself—living inside believers, Christ's church will continue to grow. As others hear about and receive Him, God's grace will extend across the world.
When that happens, the Age of Grace will be over. We'll finally see God in His glory with our own eyes.
Have you asked Jesus Christ to forgive your sins and be your Savior? Pray now. No one knows when the grace period will end.