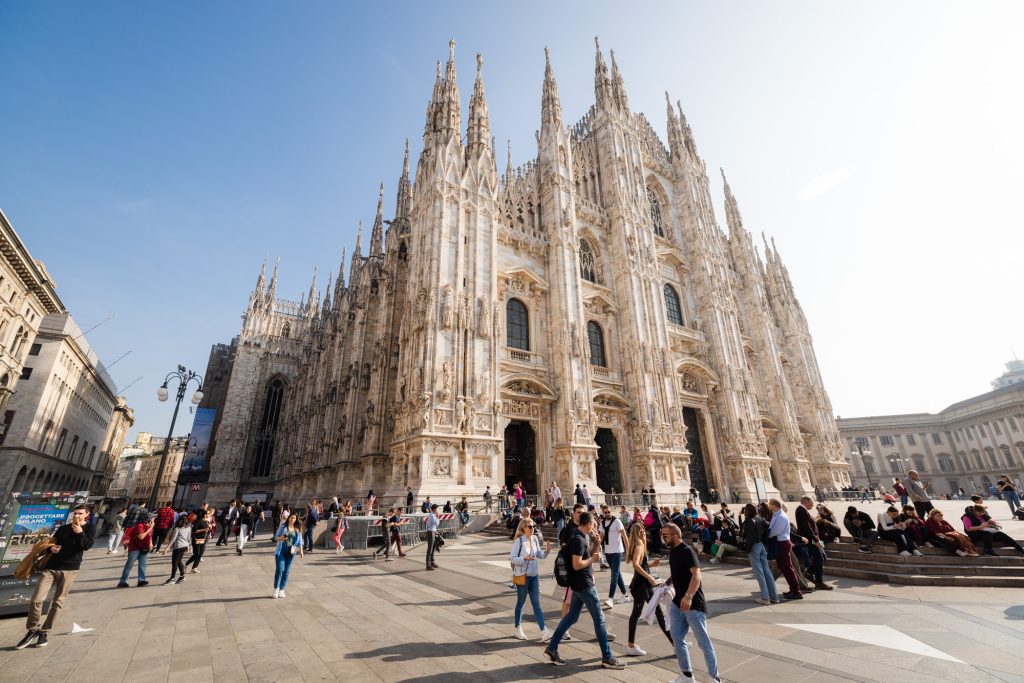 When Pastor Michael Schaafsma looks back at the history of the building where his church meets, just eight miles south of Milan's city center, it's hard not to laugh.
It started out as a disco. Then became a grocery store. After that, it was renovated to a building material supply store.
"And then it became a church," he said.
The 50-some congregants make up a typical evangelical church in northern Italy. "We plan events. We plan concerts. We plan outreaches," Schaafsma said. "And if we get 100 or 200 people, that's really exciting for our local church."
But what if churches worked together for the purpose of expanding the kingdom of Christ?
That's exactly what's happening Saturday at Milan's Mediolanum Forum, where more than 500 churches have united with the Billy Graham Evangelistic Association (BGEA) to host the largest-scale evangelistic outreach of its kind in Milan.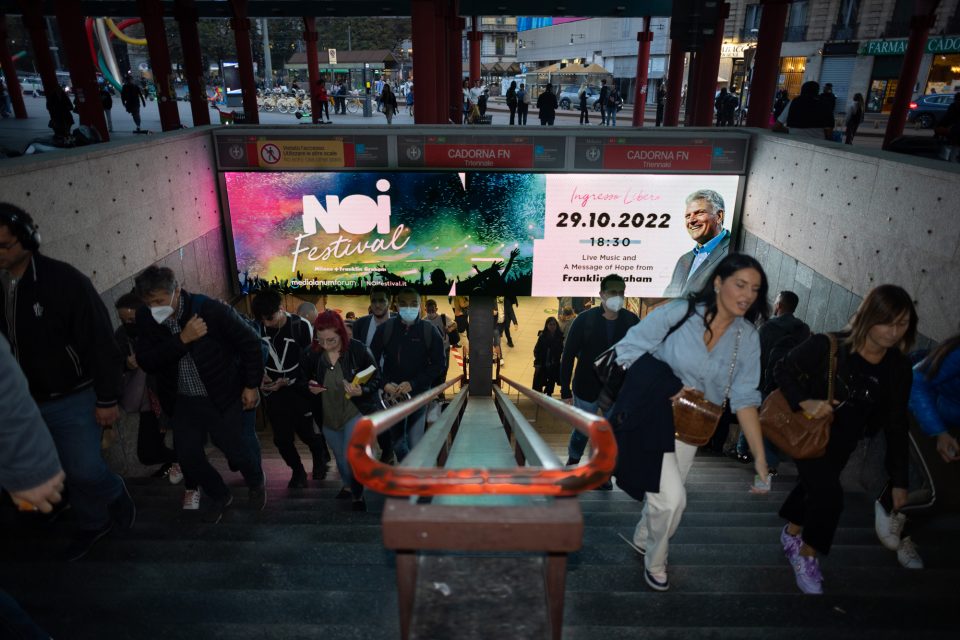 The Noi Festival—several years in the works due to COVID-19-related delays—is the culmination of God working in the hearts of evangelical Christians around the Milan area after an extended period of uncertainty.
In the lead-up to the Festival, Schaafsma has served as coordinator of the Christian Life and Witness Course (CLWC), which offers practical training on how to share your faith in Christ with others.
"None of us were used to a world pandemic," he said. "People would say, 'My life is all in place,' and all of a sudden people are dying left and right."
As the epicenter of the COVID-19 outbreak in the western world, northern Italy quickly asked for help. Samaritan's Purse, a humanitarian aid organization and sister ministry of BGEA, responded by setting up an Emergency Field Hospital in Cremona, 60 miles southwest of Milan, in early 2020.
"Life difficulties have opened the door for people to listen to the Gospel and ask for help," Schaafsma said. "[The pandemic] just threw northern Italy into a crisis. Then a hospital comes in Jesus' name.
"The positive response was enormous. The way Italians responded, it was like, maybe we can help in this country spiritually."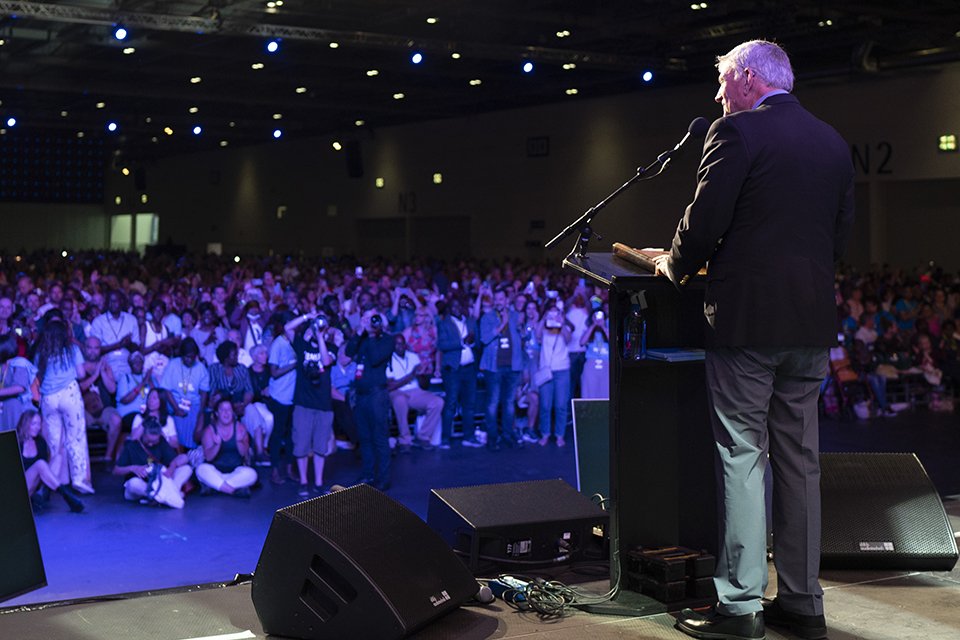 The response to the Noi Festival has been equally unexpected. More than 4,600 Italians have completed CLWC and are prepared to effectively share the Gospel with people around them. Many of them will serve as counselors at the Festival to come alongside those who make decisions for Christ at the event and help get them connected to a local church.
"The churches are really abuzz," Schaafsma said. "We're all praying for our friends."
Last week, hundreds of Noi Festival counselors went through final training in Milan, Turin, and Verona, where they could envision what God might do Saturday night at Mediolanum Forum.
"Anticipation is bubbling up in our veins," Schaafsma said. "People were cheering while they were explaining what it's going to be like when people respond to the Gospel."
Over the weekend, a group of Noi Festival volunteers traveled to Cremona to hand out hundreds of Festival flyers at the local marketplace and offer a bus ride to Milan. As a result, several dozen people called in to reserve a seat on the bus.
Operation Andrew, an effort that encourages Christians to invite their friends to the event to hear the Gospel, has also taken root, and over 8,000 seats have been reserved for the Festival, where Franklin Graham will share a message of hope, and The Afters, and Taya (from Hillsong United) will lead the crowd in worship.
"BGEA is taking the evangelical presence up a notch," Schaafsma said. "The fact that the BGEA wants to help the evangelical church, we're so touched by that. It's just seen as a real blessing."
Will you pray for today's Noi Festival in Milan as local churches partner with BGEA to spread the Gospel in Italy?