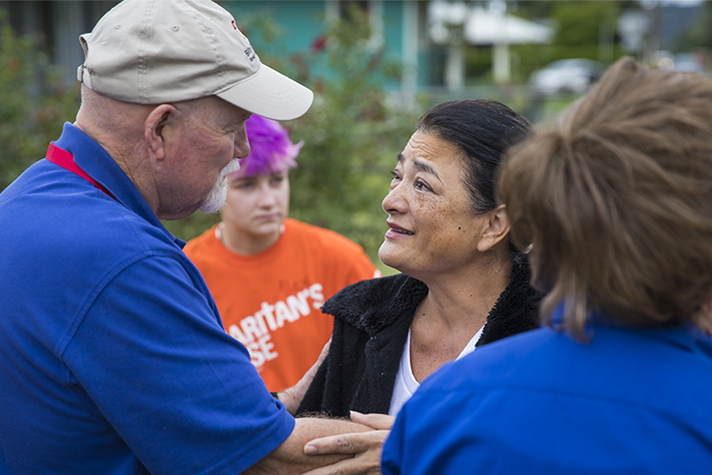 The rain just kept coming.
Devaki was scared as she felt her house shake from lightning and saw water flowing hip deep in her driveway between April 14 and 15.
For 37 years she's lived on the Hawaiian island of Kauai, and has never seen anything like this—50 inches of rainfall in 24 hours.
After major flooding damaged hundreds of homes on the Aloha State's northernmost island, Billy Graham Rapid Response Team (RRT) chaplains deployed with Samaritan's Purse to share hope to those facing loss.
"The islanders here in Hawaii feel being on an island is restricting in itself," said crisis-trained chaplain Phil Rhodes. "In this flood, it's an island on an island."
Just a few years ago the mayor of Kauai, Bernard Carvalho, committed his life to Jesus after stumbling across PeacewithGod.net, part of BGEA's internet evangelism ministry. In regard to the flooding, he said this: "Meanwhile, neighbors are helping neighbors, and people from every community on every island are sending their thoughts, prayers and donations. I continue to be humbled by the outpouring of aloha and support from every corner of the state."
Despite the tragedy, the RRT has also witnessed the community coming together.
"There's a great aloha spirit in these people," said Phil's wife, Pam, who's also a chaplain. "They're a very strong and loving community. We feel honored they've allowed us to come alongside them."
Billy Graham said the same thing at his 1965 Crusade in Hawaii: "The spirit of aloha seems to be in your music … it seems to be in your expression, in your smiles. I've never been to a state or a place where everyone seems to have a certain amount of happiness."
In addition to flooding and mudslides, the state has recently endured multiple natural disasters, including earthquakes and an erupting volcano.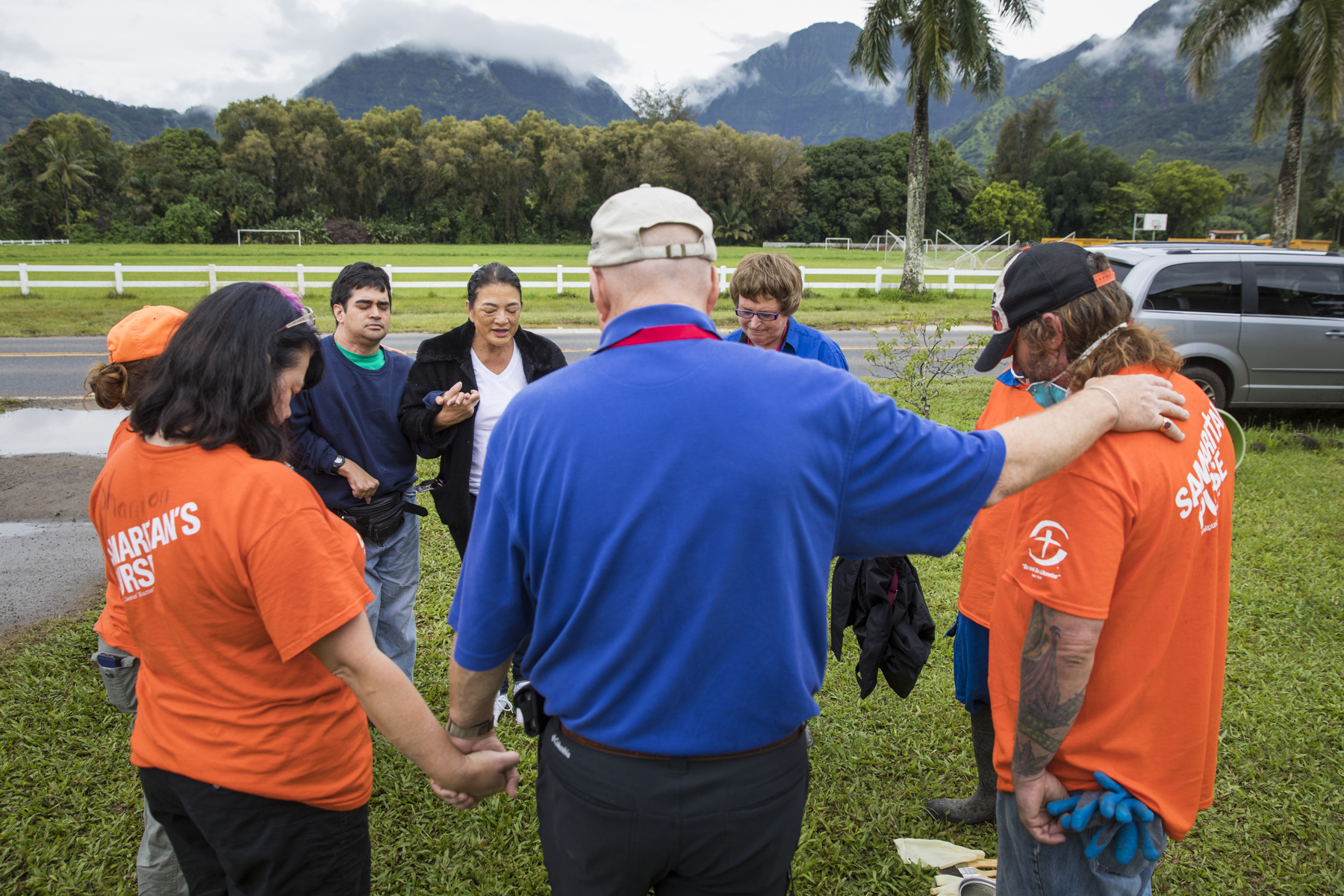 Since deploying to the island of Kauai, chaplains have been stopped in parking lots and restaurants by locals who recognized the ministry's logo on their blue shirts and told them, "I've heard of you," in reference to Billy Graham.
Some have also been open to receiving the peace of God he offered, including Devaki.
As she heard Samaritan's Purse workers praying before working to remove the mold and mildew from her home—which she's extremely allergic to—she was touched. To her, they seemed so "spiritually tuned in."
Open to hearing more about God, she eagerly read the "Steps to Peace" booklet a chaplain shared with her.
It had been a long time since Devaki had been to church, but she desired to know Christ and prayed with the chaplains to receive Him.
Afterward, she was especially overwhelmed with thankfulness—for both a clean home and heart.
Watch below to see how God is working in Hawaii:
In March 2019, BGEA's ministry will continue in Hawaii with a Will Graham Celebration.