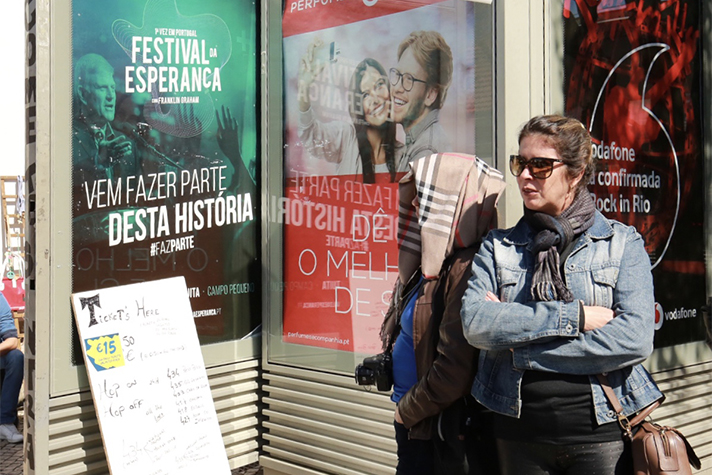 From inside a 19th century bullfighting ring, the Gospel will be preached in Western Europe's oldest city this weekend.
The two-day Festival of Hope (Festival da Esperança) with Franklin Graham will be held in Lisbon, Portugal, starting Saturday, April 7. This marks the first time the Billy Graham Evangelistic Association (BGEA) has held a Crusade event in the Mediterranean country.
Many of the local churches partnering with BGEA for the Festival have long awaited this ministry opportunity.
"It's a great sense of excitement," said Hans Mannegren, BGEA's director of European affairs. "There's a longing for revival in the young leaders here that is very strong and carries in a way that I haven't seen in a long time."
In fact, he said all four sessions are full and phones have been ringing off the hook. "It's a positive challenge to have," said Mannegren. "There is an expectation that God is doing something that hasn't been done in many, many, many years.
"We're totally thrilled."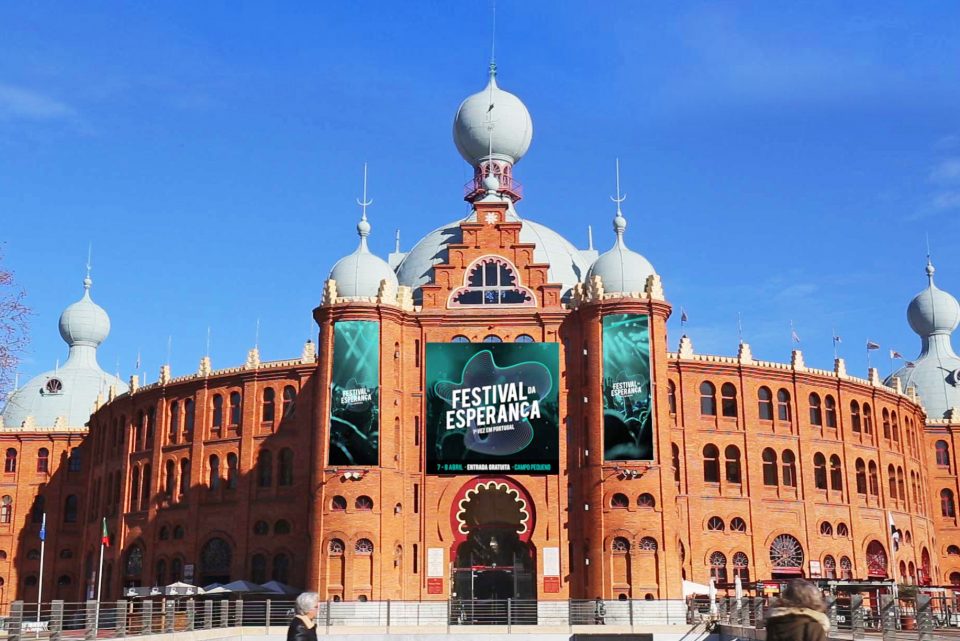 Years in the Making
The event comes after years of prayer and groundwork.
Billy Graham was set to preach in Portugal in the 1970s, but the Carnation Revolution halted those plans. Despite receiving thousands of letters requesting he visit, the peaceful coup in Portugal proved to be too risky of a time.
In 2011, BGEA started the My Hope (Mina Esperança) project to share the Gospel in homes throughout Portugal. Then in 2012, a Portuguese version of BGEA's internet evangelism website Peace with God (Paz Com Deus) was launched to reach people searching for answers online.
Still, the desire for a large-scale evangelism event remained.
Fast forward to 2015 when Franklin Graham held BGEA's first-ever Festival in Spain. A team of church leaders from Portugal attended that Barcelona event and offered an official invitation for BGEA to finally make its way to their country.
Mannegren says many see the Lisbon Festival as "extra special" because this will be Franklin's first time preaching since his father passed away in February.
A Need for More
Clinging onto steep hillsides, the ancient capital city of Lisbon is considered the bull's-eye for Portugal's economic and cultural activity. Spiritually, though, churches have been praying for transformation.
"The Catholic church is strong here, so a lot of people know the basics of Christian values and morals," Mannegren explained. But there's still a missing component for many.
"People understand it, but perhaps don't have a personal relationship [with Christ]."
Nearly 400 churches from various denominations are involved in the Lisbon Festival. The free event has generated so many pre-bookings that second services were added to both Saturday's and Sunday's Festival plans.
The Festival will include performances by popular Portuguese artist Heber Marques, Brazilian singer Ana Paula, The Afters, and the 450-member Hope Choir. Dennis Agajanian and the Tommy Coomes Band will also take the stage.
The Church in Action
Local Christians aren't just planning for the Festival, though—they're asking God to supernaturally change the hearts of unbelievers.
As in many places around the world, Mannegren says church attendance is declining in Lisbon and young people are drifting away.
"There's a deep longing to see this generation touched and [for them] to have encounters with God that will change their lives," he said.
Portugal is also among the handful of countries in Europe that have struggled economically in recent years.
"There is a sense of not knowing how tomorrow is going to turn out," Mannegren explained. "A lot of people are wayward and feeling they need something to hold onto."
Churches are praying that through the Lisbon Festival, Christ will fill that void.
Some recently finished 40 days of fasting and prayer, lifting up all aspects of the event each day.
More than 4,000 people have completed the "I Am Andrew" program, an evangelism training BGEA developed based on the disciple Andrew to equip others to win souls for Christ.
Add to that some 900 applications for volunteers wanting to help counsel those who walk forward to make a decision for Christ during the Lisbon Festival.
'It Can't Stop Here'
Leaders are asking believers around the world to join them in prayer.
"There is a great need for the church in Portugal to experience God's timing and God's presence," Mannegren said. "As some of the church leaders have said, 'It can't stop here' [with this event]."
Specifically, he asked people to pray for:
Festival attendees to have life-changing, personal encounters with God
Revival within the local church in Lisbon and across Portugal
Remaining Festival logistics and planning to be carried out successfully
A lasting impact and continued momentum after the Festival is done
Current and ongoing evangelism training so the church can remain equipped.