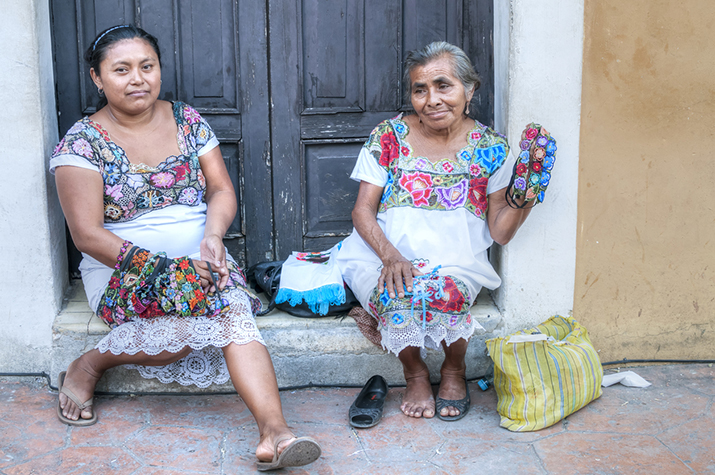 No matter the season, there's always a breeze whisking through Pachuca, Mexico.
The colonial town situated in the valleys isn't a popular tourist area, but has earned its nickname "la bella airosa" or "beautiful windy city."
Pachuca's picturesque landscape and elaborate architecture offer much to see. The city is also home to Mexico's largest mural, painted on the sides of homes in one of Pachuca's poorest neighborhoods.
Though artists brought some light to an area plagued by poverty, it's not enough to hide or mend the hopelessness many in the city are facing.
Local Christians say Pachuca is in need of fresh wind—a new outlook on life that can change its people forever.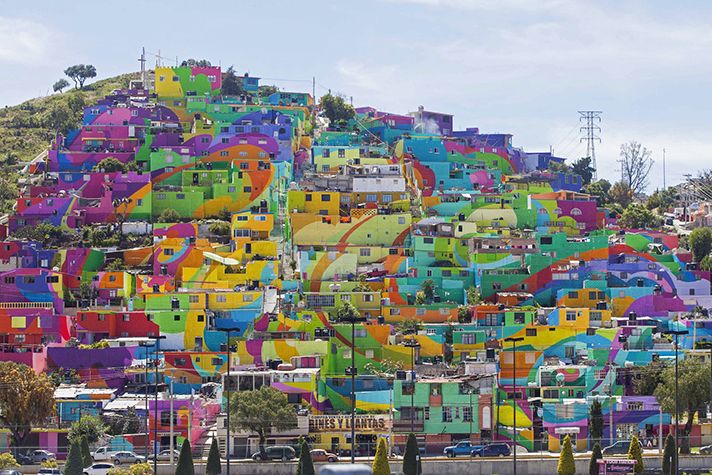 "There's uncertainty in almost every realm of the Mexican society," explained Galo Vasquez, director of Latin American Ministries at the Billy Graham Evangelistic Association. "As the days go by, they have a stronger disappointment."
That's why Vasquez has been working alongside pastors and Christian leaders in Pachuca to share the Gospel in their city. Efforts will culminate this weekend as Will Graham preaches there Friday-Sunday.
Like many other cities in Mexico, Pachuca struggles economically. Some 60 percent of residents bring home less than minimum wage while the peso's value dwindles at a rapid rate.
Vasquez says this forces some to depend on funds sent by relatives working in the United States. But many are heading back home, worried about pending immigration legislation.
Drug cartels are also an issue.
"They move from one city to the next … trying to take control of businesses and bring corruption," Vasquez said. "It's hard for people to know who to trust."
Despite the challenges, some 300 churches have rallied behind the Will Graham Celebration, tirelessly planning over the past eight months.
The event is being held at the city's popular David Ben Gurion Park, best known for its tile mosaic ground built by Mexico's Jewish community.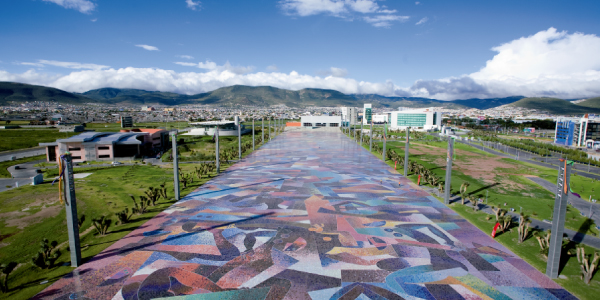 Although Will Graham has visited Latin America for meetings and small events, this is the first time he has held a Celebration there.
"This is also the first time an evangelistic endeavor of this nature has taken place in this city," Vasquez added.
"We are renewing a passion for saving souls," he continued. "Motivating, training and mobilizing believers so they can be praying for friends and family and neighbors who do not know the Lord."
And there will be much help to spread the word.
Participating churches have distributed some 50,000 "Bring a Friend" materials that encourage believers to pray for and invite non-believers they know to the event.
Miami's CVC La Voz Radio is also planning to broadcast the Celebration. The media group reaches 23 countries in the Spanish-speaking world and first connected with BGEA during Franklin Graham's Festival in Puerto Rico earlier this year.
"They told us they'd come and join us and use all their means to broadcast to other countries," Vasquez said. "We're hoping that will give us a good harvest."
How You Can Pray
Celebration organizers are asking others to pray for people's hearts to be softened more and more.
"We're asking the Lord that, in spite of the fact that they have these uncertainties and don't trust the church, that they would be willing to come to the Celebration and hear the Biblical message," Vasquez said. "We're looking forward to seeing what God will do in a time like this.
"We have done all we can from a human point of view. Now, we're just waiting for that sovereign intervention of the Holy Spirit as Will comes and preaches the Gospel."