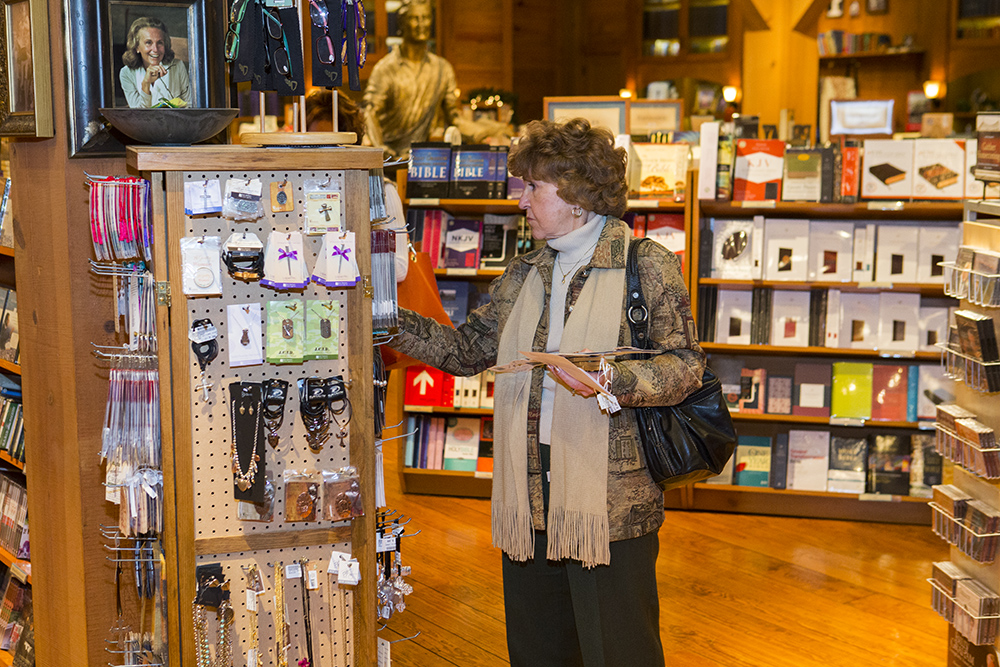 You're reading part 2 of BGEA's 4-week series, Saving Christmas.
Part 1: 3 Ways to Simplify Your Christmas
Part 3: 5 Ways to Handle Grief, Loneliness at Christmastime
Part 4: 4 Biblical Reminders About Tough Relationships This Christmas
The plans of the diligent lead surely to abundance, but everyone who is hasty comes only to poverty. —Proverbs 21:5 (ESV)
For many people, Christmas is the most financially stressful time of the year.
Gifts for friends and family, end-of-year charity campaigns, the cost of holiday traditions like special meals, decorations and Christmas cards—it can add up to a financial mess that follows you well into the new year.
You may find yourself wondering … is it really worth it? Is this how God meant for us to celebrate the birth of His Son—by spending until there's nothing left?
While the Bible doesn't specifically address holiday spending, it has plenty to say about being faithful with our finances. Here are five biblical ideas to help you honor God with your budget this Christmas.
1. Have a budget.
Proverbs 21:5 says planning leads to abundance, but those who are "hasty" will come to poverty. Heading to the mall for Christmas shopping without a firm budget is a recipe for debt—something the Bible strongly warns against. Before you begin shopping, make a list of everyone who's getting a gift and set a limit for each of those gifts. Then stick to it, and refuse to spend money you don't have. If that means hiding your credit card for the season and only using cash, do it. Do whatever it takes to keep your Christmas spending from following you into next year.
>> How can I keep from overspending at Christmas? Billy Graham's Answer.
>> What does the Bible say about debt? Billy Graham's Answer.
2. Give to Christ first.
When Jesus was born, wise men came to offer gifts to the newborn baby, the Savior of the world. Today, we can't literally give a gift to Jesus, but we can give to causes that are close to His heart. Jesus said, "as you did it to one of the least of these my brothers, you did it to me" (Matthew 25:40). When you make your gift list, don't forget to give to Christ first. What can you do for "the least of these" this Christmas?
>> How should I decide where to donate this Christmas? Billy Graham's Answer.
3. Keep things in perspective.
Are you stressed out about checking off your children's or grandchildren's lengthy Christmas lists? Wondering how you can afford to have the kind of holiday season you want? It might be time for a healthy dose of perspective.
Living in America around Christmastime can numb us to the realities outside our world of abundance and excess. Don't lose sight of how fortunate we are. Most of the people in the world live off less than $10 a day. You can bet they aren't stressing over Christmas lists; they're likely focused on where their next meal will come from. In the United States, millions of people live below the poverty line. Many children have a less-than-joyful Christmas because their parents are absent, in jail or can't afford presents. These are a few things to keep in mind when holiday stress creeps into your heart.
>> Listen to this 1-minute audio clip, The Least of These.
4. Check your motives.
"Beware of practicing your righteousness before other people in order to be seen by them, for then you will have no reward from your Father who is in heaven." —Jesus (Matthew 6:1, ESV)

When Jesus taught about giving, He made it clear that motives matter. We should always be aware of our reasons for giving, but Christmas is a great time for a heart check in this area. Whether you're giving gifts to family and friends or donating to a church or charity, ask yourself why you're giving. Is it out of obligation? Pride? Keeping up with the Joneses? If your motives are less than pure, ask God to help you give for the right reasons; then ask Him to show you how to give in a way that honors Him.
>> Why do I always overspend on gifts my friends and family don't even need?
>> Our relatives always give expensive Christmas gifts. How can we tell them we can't afford to do the same?
5. Be an evangelistic giver.
How can you adjust your Christmas list to use it for God's glory? This doesn't necessarily mean giving everyone a Bible or a Christian book. What it means is finding ways to leverage your giving for God's Kingdom.
Where should you start? Think about people in your life who don't know Jesus or who may have wandered away from God. Then think about how you can build relationships with them over the holidays. Something as simple and inexpensive as a batch of cookies can be evangelistic if it gives you a chance to spend a few minutes with that neighbor you wave to over the fence but don't know very well.
Whatever you decide to do, make an effort to give gifts that point people to Jesus Christ, the greatest gift this world has ever seen.
>> Should I give my grandchild a Bible for Christmas? Billy Graham's Answer.
>> Share with a friend: Billy Graham's Answer on Accepting God's Christmas Gift of Salvation.