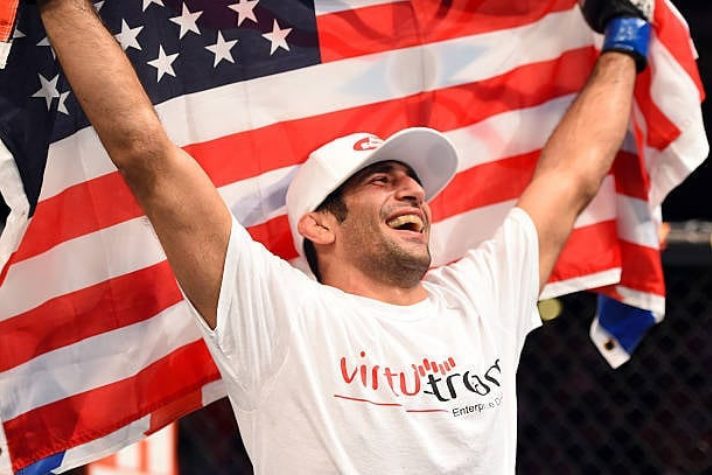 Beneil Dariush has won most of the mixed martial arts fights he's entered. Beneil didn't think he needed God for anything—until circumstances left him with nowhere else to turn.
When he decided to surrender his life to Jesus, Beneil wrestled with accepting that he couldn't earn his way into heaven and that he had to rely completely on Jesus.
Listen as he talks about moving from Iran to the U.S., his career as an MMA fighter and becoming a faithful follower of Jesus on this episode of GPS: God. People. Stories.
Featuring music from Austin French and Skillet, and excerpts from the Billy Graham message "Choices."
If you're anxious or fearful and would like to pray with someone, call the Billy Graham Prayer Line at 1-888-388-2683.
Learn more about beginning a relationship with Jesus Christ or deepening your relationship with Him.
You can help advance the Gospel through programs like this one. Learn more about giving to the BGEA.
You can connect with us through email at gps@billygraham.org or on Billy Graham Radio on Facebook.
Music used in this episode:
Austin French – "Born Again" @ 00:00
Skillet – "Anchor" @ 17:44
Austin French – "Born Again" @ 21:48
GPS is an outreach of the Billy Graham Evangelistic Association.