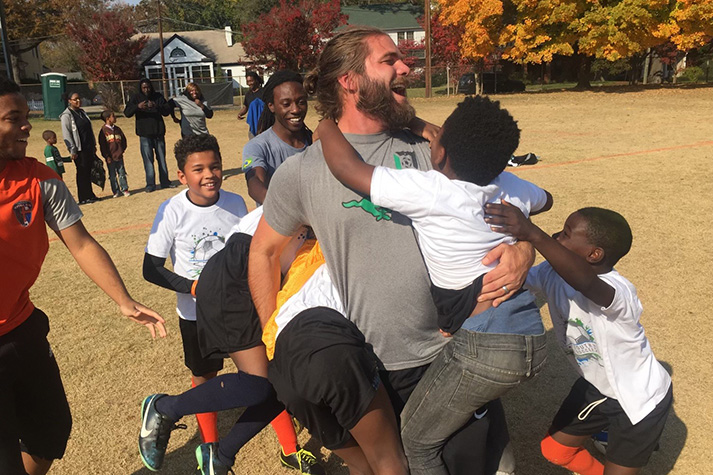 Ben Page left his pro soccer career and moved to the inner city of Charlotte, North Carolina, to live among the kids in his ministry.
Listen as Ben shares the challenges, dangers and joys of living out the love of Christ to his neighbors in what was once one of the most dangerous communities in Charlotte.
"We would drop soccer balls on the ground and just start kicking a ball with whoever was in the park."
Subscribe to Billy Graham Evangelistic Association emails.
You can connect with us through email at gps@billygraham.org or Billy Graham Radio on Facebook.
If you're anxious or fearful and would like to pray with someone, call the Billy Graham Prayer Line at 1-855-255-PRAY.
Learn more about beginning a relationship with Jesus Christ or deepening your relationship with Him.
You can help advance the Gospel through programs like this one. Give to the BGEA.
Topics: Discipleship, Evangelism, Missions & Service