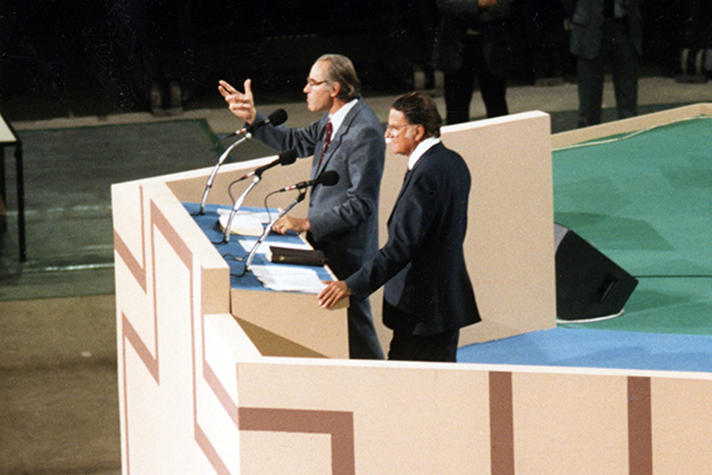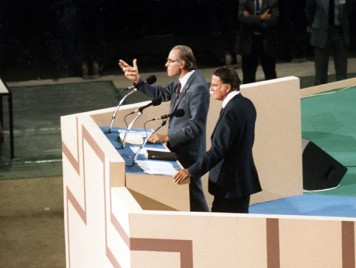 Listen above to Billy Graham's message from the Mission France Crusade, held in Paris September 19-27, 1986
The Mission France Crusade came at a difficult time in Paris. That month, five bombings in the French capital had gripped the nation—with one attack happening just days before the Crusade's start.
Yet, with heightened security, tens of thousands filed into the Paris Bercy Sports Stadium to hear Billy Graham preach the Gospel. The event was also broadcast live to 31 other French cities.
By the end of the eight-day Crusade, more than 7,000 people responded to the invitation to accept Christ.
Now, after recent terrorist attacks, many in Paris and around the world are in need of the hope of Jesus offered that day. Share this message with someone who may be hurting.
Topics: Jesus Christ