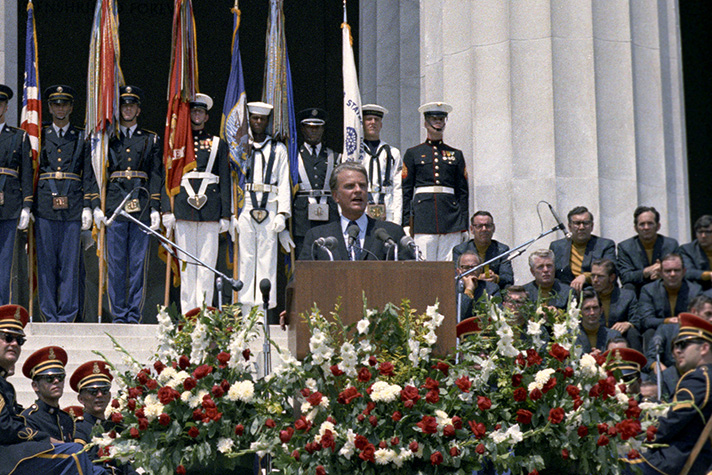 This Billy Graham Radio Special features Billy Graham's 1976 message "Will America Survive?" and builds hope for the future of our country by looking at the Christian heritage of its past.
You'll hear how faith in God by America's founders breathed inspiration into the founding of our country.
That faith, says Billy Graham, should be our guide as Americans today. Delivered in Washington, D.C., just ahead of the nation's bicentennial, this message also reminds us that "righteousness exalts a nation, but sin is a reproach to any people" (Proverbs 14:34, ESV).